NCWF Now Accepting Scholarship Applications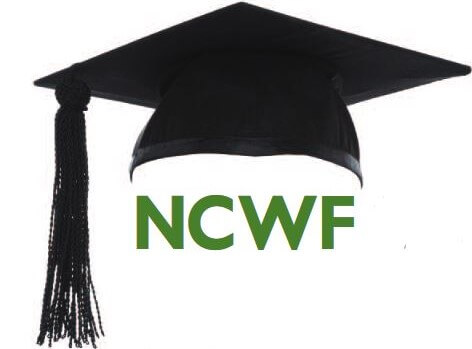 For more than 50 years, North Carolina Wildlife Federation has provided scholarships and grants to help North Carolina students pursue their dreams of studying and working in the conservation field. NCWF provides up to seven grants to full-time students (graduate or undergraduate) who are enrolled at an accredited NC college or university, including two-year programs. Eligible students must be majoring in the areas of wildlife, fisheries, forestry, conservation or the environment.
We appreciate the opportunity to identify and recognize deserving students and provide scholarship aid. Need and socio-economic elements are considered, and a good record of scholarship and extra-curricular involvement has an impact on final decisions.  The deadline for electronic submission is Friday, June 25, 2021, by 5pm EST.  Learn more and apply on the NCWF Scholarships web page. 
Underwriting a Scholarship
NCWF has helped hundreds of students become professional conservationists working to protect wildlife and wild places. With your support, we can help even more students to ensure a heritage of wildlife conservation in North Carolina. Individuals, companies and other groups can make a positive difference for North Carolina students and wildlife by underwriting an NCWF Student Scholarship. Permanent scholarships can also be established in your name or in honor or in memory of someone. Please contact Sarah Hollis, NCWF Membership and Outreach Manager, to learn more about sponsoring NC students.