Now Accepting 2018 Conservation Achievement Awards Nominations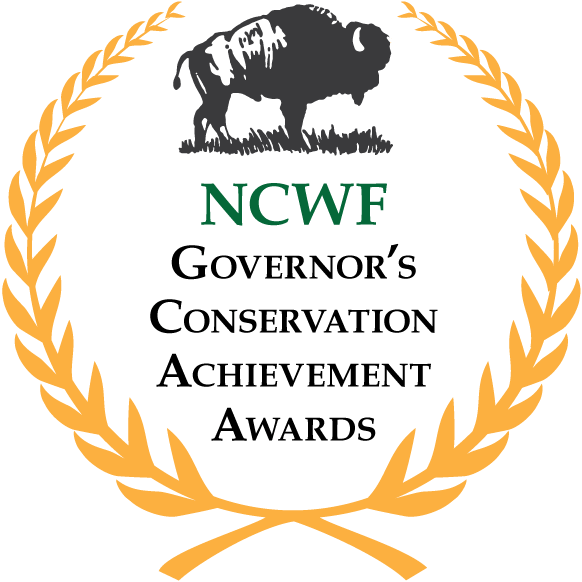 The North Carolina Wildlife Federation is seeking nominations for the Governor's Conservation Achievement Awards – the state's highest honors given to conservation leaders who take an active role in protecting North Carolina's natural resources.
Since 1958, the awards have honored individuals, associations, businesses and governmental bodies that have exhibited an unwavering commitment to conservation in North Carolina. An awards committee comprised of qualified conservationists will review all nominations and select the state's winners. The awards will be presented at the Governor's Conservation Achievement Awards banquet on September 8th, 2018.
The 2018 nomination deadline is Thursday, July 5. Nominees should demonstrate outstanding achievement in and dedication to conservation. Candidates are not required to hold professional positions related to conservation. Awards are given for contributions, whether volunteer or professional, and in categories ranging from water, land and forests to youth, sportsman, and wildlife volunteer. Nominations may be submitted by individuals, businesses or organizations.
Visit NCWF's Governors Conservation Awards webpage to download the 2018 nomination form or see the list of past winners. For nomination questions, contact Sarah Hollis at (919) 833-1923 or [email protected].
Since 1945, the North Carolina Wildlife Federation has worked to protect, conserve, and restore all North Carolina wildlife and habitat.
Media Contact: Sarah Hollis
(919) 833-1923 or [email protected]