Join NC Wildlife Federation for a Spring Saunter through Highlands Botanical Garden, April 23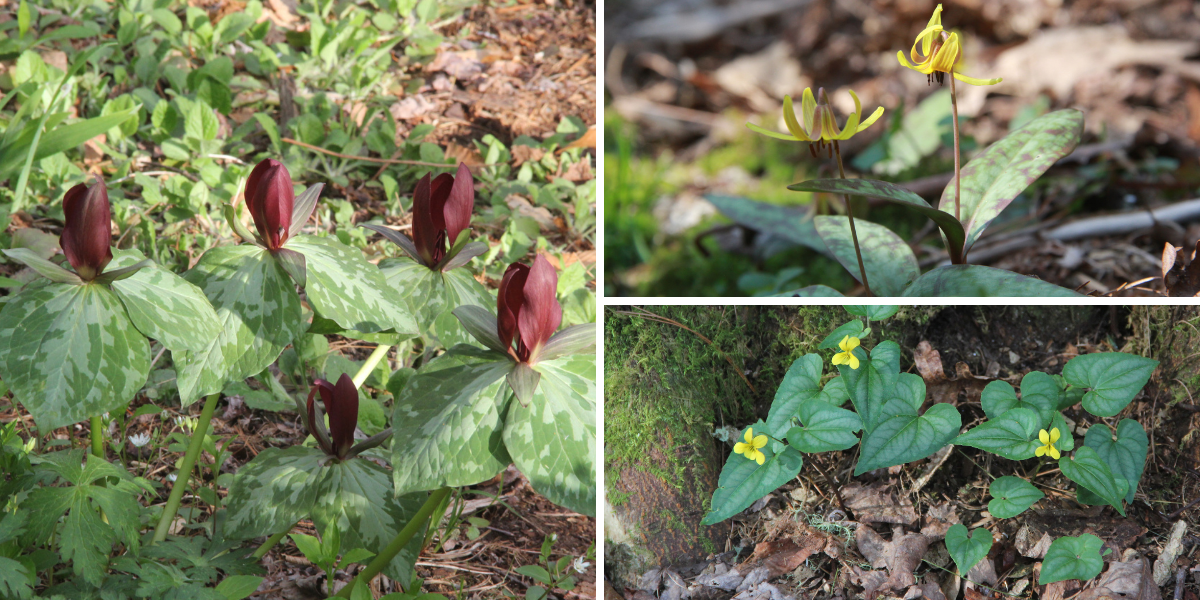 Explore the rich natural heritage and unique diversity of the Highlands plateau on April 9 with a Spring Saunter at Highlands Botanical Garden. The outing – part of North Carolina Wildlife Federation's Walk on the Wild Side series – is an opportunity for nature-lovers to stroll through many garden areas and habitats filled with shade-loving perennials, rock outcrops and native plants and wildflowers.  
A jewel of biological diversity, the Highlands Botanical Garden of the Highlands Biological Station is the highest public native plant botanical garden in the Eastern US. Located on the land of the Eastern Cherokee band, it's both a refuge and showcase for more than a dozen acres of vascular and non-vascular plants and lichens in natural woodland, riparian and wetland habitats.
Rachel Martin, lead horticultural specialist of the Highlands Biological Station, will guide visitors through the garden established 60 years ago as a conservation, research and teaching garden for wild plant communities in the region. 
"Within our historical area, we also have a unique mountain bog garden which displays several carnivorous species," she said, adding that the garden sits around 4,000 feet in elevation. "We're positioned on the edge of the Blue Ridge Mountain range. The combination of our elevation and proximity to the oldest mountains in the world lends itself to a convergence of both northern and southern species which contributes to high biodiversity."
The Spring Saunter at Highlands Botanical Garden will be from noon to 1 p.m. Sunday, April 9, at the Highlands Biological Station, 265 N 6th Street in Highlands. Walks on the Wild Side events are free and open to the public, but pre-registration is required due to limited availability and parking.
Unique wildlife and habitat opportunities are the inspiration behind NCWF's Walks on the Wild Side events. They're a way for people of all ages to engage in outdoor adventures with experts and mentors who enjoy sharing their passion and excitement for the wonders of the natural world.
Note: This event was originally scheduled for Saturday, April 9, but had to be postponed due to cold and wet weather.