2022 Island Buttonbush Planting
November 12, 2022 @ 9:00 am - 11:00 am
The Lake Norman Wildlife Conservationists chapter will host an island buttonbush planting as its final habitat restoration of the year. Click below to register and help plant 300 native buttonbushes to protect these island shorelines from erosion and preserve key habitats for local wildlife!
We will meet at the docks of Safe Harbor Westport Marina and plan to wrap up the planting around 12pm and return back to the Safe Harbor Westport Marina. LNWC will provide water, an assortment of soda, snacks, and fruit. The weather is November is usually variable, however being on the water with wind, here are a few items we recommend bringing with you:
– Dress for the weather and conditions.  A hooded sweatshirt or similar coat, sunglasses, hat, sunscreen and work gloves.
– Footwear and clothing that will keep you dry or that you do not mind getting wet or muddy.
– BYOS: Bring your own shovel to plant the buttonbushes in the ground along with your favorite utility gloves.
Why this is Important for Wildlife: Lake Norman island shoreline vegetation holds sediment in place and stabilize the areas where they are planted. This in turn allows the islands to absorb water, dissipate wave energy, break the impact of raindrops, and slow the speed of overland runoff, resulting in less soil erosion entering the Lake. Additionally, enhancing shoreline vegetation provides habitat that supports microbes, insects, and other food sources for fish and other aquatic life.
Please feel free to contact LNWC if you have any questions at [email protected]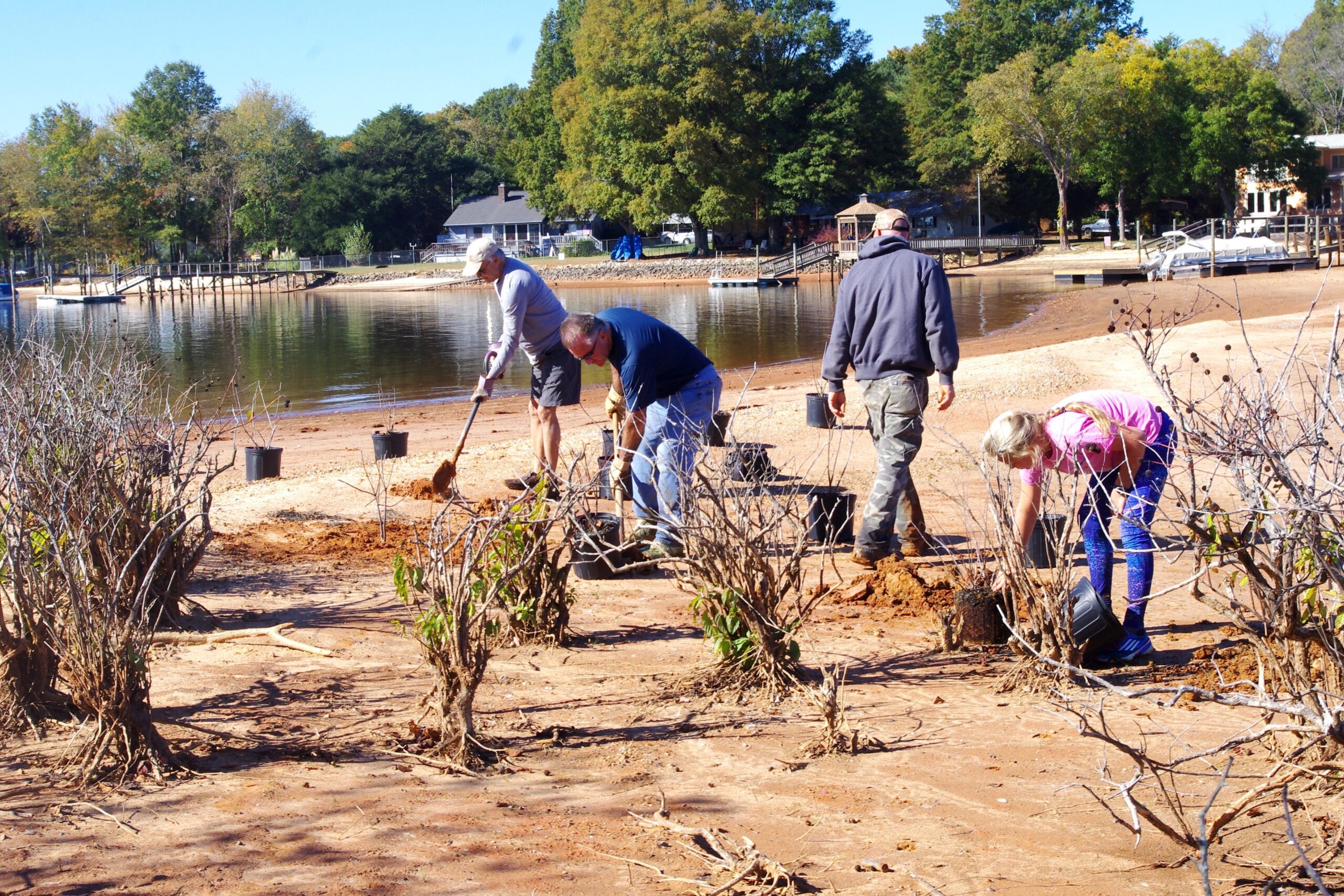 Safe Harbor Westport Marina
7879 Water Oaks Dr.
Denver, NC United States


Organizer: Lake Norman Wildlife Conservationists