Inspiring Women's Leadership in Conservation Series: Step One – Getting There
February 26 @ 11:00 am

-

2:00 pm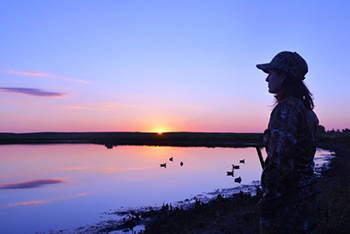 Are you a passionate participant and contributor to sporting conservation? Are you interested in taking on a larger leadership role by serving on a Board of Directors or applying for appointment to a State Commission or Council?
Join Artemis for their new initiative to inspire and embolden sportswomen to pursue volunteer leadership roles in conservation.
Come for all three hours or hop on for the topic that most suits your needs and interests. This event is free and open to the public, but registration is required.
Part I: The State of the State. Where are we as a community? How does inclusive leadership sustain our sporting heritage? What are the perceived and actual barriers to board service for women? (11am-12pm EST)
Part II: Stepping Up for Service. What do boards actually need? How do you set off on a path for service? We will discuss Non-Profit Boards and Public Boards. (12pm -1pm EST)
Part III: Yes, You Do Have What It Takes. Important foundational skills for effective leadership. (1pm-2pm EST).
Artemis envisions a world where a growing movement of sportswomen are actively engaged in enjoying, defending, and advocating for the conservation of America's irreplaceable lands, waters, and wildlife.
This Leadership Series will support the next chapter, as we work together to help women ascend into local, state, regional, and national conservation leadership roles. Offered in partnership with the National Shooting Sports Foundation.