February 11, 2023 @ 9:00 am - 11:00 am
Numerous waterfowl species migrate to North Carolina every year during the winter months. The walk will be led by a local birder who will help us try to spot some of these winter visitors. We will meet in front of the park office/nature center and start our walk by seeing what we may be able to spot from the dock area. We will continue walking the trail following along the lake up until the bridge at the south end and return back the same way. Although not required, participants are encouraged to bring binoculars and/or cameras for better viewing but this is not required.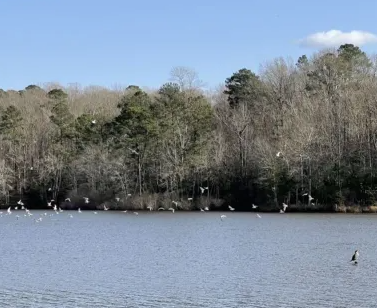 Holly Springs, NC
United States


Organizer: South Wake Conservationists

If you synced the NCWF Events Calendar with your calendar and the events are not appearing, please click the "Subscribe" button above to refresh the connection. We are happy to help with any technical issues by email at [email protected].