Dix Park and Rocky Branch Creek Big Sweep (Raleigh)
April 29, 2023 @ 9:00 am - 12:00 pm
All hands on deck! Come join Wake County Big Sweep and the North Carolina Wildlife Federation in removing litter from Rocky Branch near Dix Park in downtown Raleigh.
Help remove litter that directly pollutes the Walnut Creek watershed. The Rocky Branch, which runs along the northern border of Dix Park, has been displaced and polluted over time with development, roadways and the placement of a landfill in its natural wetland. Without its wide floodplain and native plants at its banks, the creek has become unhealthy, inaccessible, and devoid of wildlife, but you can help!
Volunteers should come dressed for the weather in clothing that can get wet, torn, or messy with long pants and closed-toed shoes. Please click below to register for the full details.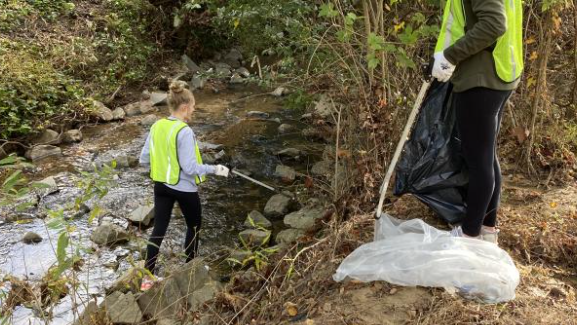 Dorothea Dix Park
101 Blair Road
Raleigh, North Carolina 27603


Organizer: Wake County Big Sweep

If you synced the NCWF Events Calendar with your calendar and the events are not appearing, please click the "Subscribe" button above to refresh the connection. We are happy to help with any technical issues by email at [email protected].