April 15, 2023 @ 4:00 pm - 7:00 pm
Each year the Town of Cornelius holds its Earth Day celebration where participants cab enjoy free "green" activities including crafts, demonstrations, wildlife habitat improvements, nature walks, plus live bands and more!
Join NCWF's Lake Norman Wildlife Conservationists chapter (LNWC) for a celebration of Earth Day with outdoor activities, nature walks, fishing and wildlife crafts.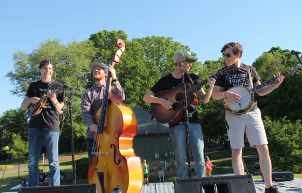 Cornelius, NC
United States


Organizer: Town of Cornelius

If you synced the NCWF Events Calendar with your calendar and the events are not appearing, please click the "Subscribe" button above to refresh the connection. We are happy to help with any technical issues by email at [email protected].