Ellerbe Creek Habitat Restoration
April 15, 2023 @ 10:00 am - 1:00 pm
The Friends of the Mountains to Sea Trail and North Carolina Wildlife Federation are joining forces to restore a section of trail in need of a litter sweep. Ellerbe Creek is part of the Neuse River Basin and flows more than 20 miles through North Durham until eventually spilling into Falls Lake. We will focus our effort where Ellerbe Creek meets Falls Lake. Please click below to register and receive the full details and a site map.
Volunteers will split up into teams and tackle areas rich in plastic debris. The majority of the cleanup effort will take place in the woods where volunteers can enjoy the serenity of nature and the satisfaction of giving back to the trail and the surrounding ecosystem. Apples and bagels will be available for snacking at the start.
All cleanup tools will be provided but please bring an extra water bottle and clothes/shoes that you don't mind getting dirty! Students from Duke University will be at the event to document the effort. Afterwards, the students will create a film highlighting the importance of environmental stewardship and community volunteering.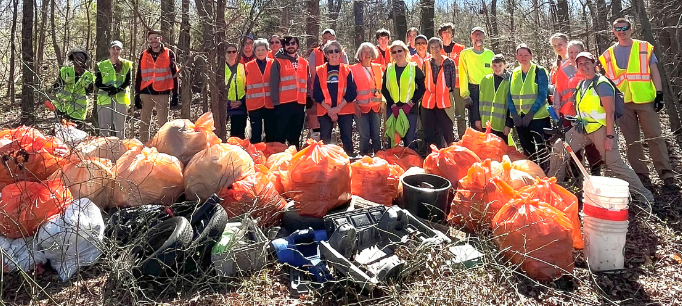 Durham, NC
United States


Organizer: NCWF

If you synced the NCWF Events Calendar with your calendar and the events are not appearing, please click the "Subscribe" button above to refresh the connection. We are happy to help with any technical issues by email at [email protected].