Great Dismal Swamp Wagon Ride
March 25, 2023 @ 10:00 am - 12:00 pm
Join NCWF and Ranger Katie Sanford at Dismal Swamp State Park for a ride through the Swamp on the open-air Dismal Swamp Express. Participants will have the exciting opportunity to look for plants and wildlife while learning about the fascinating history of the park and the Canal that forms its eastern boundary.
Presenter, Ranger Katie Sanford is a 2007 graduate of Virginia Tech and has been a ranger at Dismal Swamp State Park for 9 years. She loves sharing why the Swamp is anything but "dismal" and a very special place with visitors of all ages. When not at the park, she enjoys trail riding and camping with her horses and dogs.
This event is free and open to all ages, but please register if you plan to attend as the wagon holds a limited number of people. Additional details about the event will be sent by email to those who register.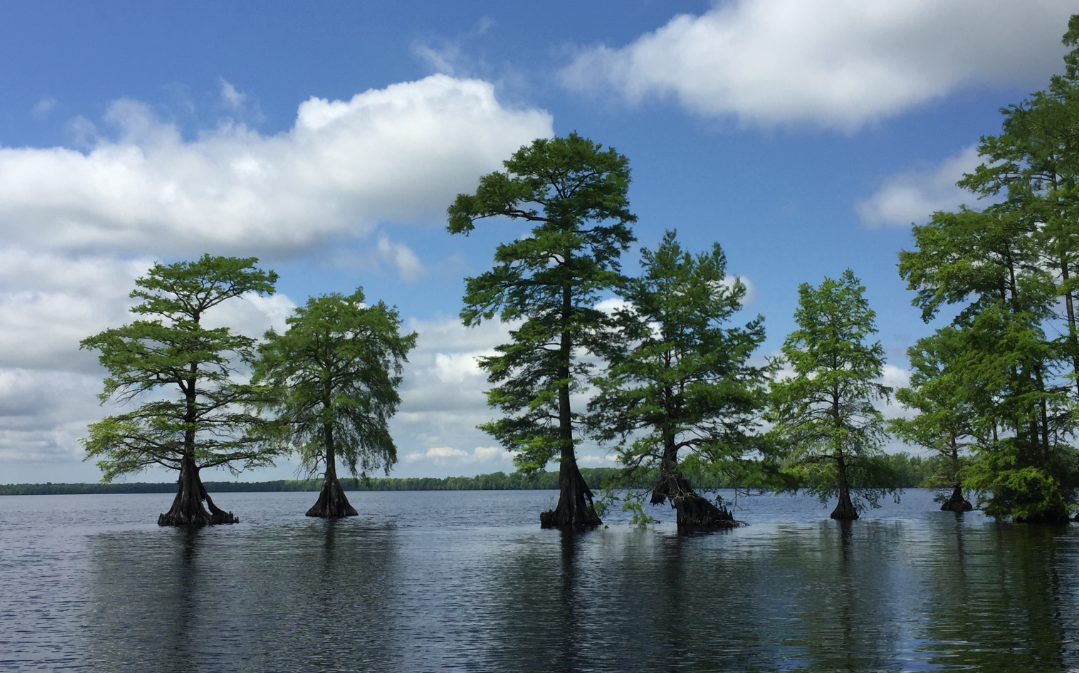 Great Dismal Swamp State Park
South Mills, NC United States


Organizer: NCWF

If you synced the NCWF Events Calendar with your calendar and the events are not appearing, please click the "Subscribe" button above to refresh the connection. We are happy to help with any technical issues by email at [email protected].