Hiking for Habitat: Lessons from the trail and the importance of environmental stewardship (online and in-person)
March 9, 2023 @ 7:00 pm - 8:30 pm
Luke Bennett, the conservation coordinator for the North Carolina Wildlife Federation, completed both the Mountains-to-Sea Trail in 2022 and the Appalachian Trail in 2021. He will join us to share stories, pictures and lessons learned from his adventures and highlight the importance of connecting with nature through both outdoor recreation and environmental stewardship. Participants may attend online or in-person in Holly Springs, NC.
The Mountains-to-Sea Trail (MST) is an adventure across North Carolina stretching almost 1,200 miles from Clingman's Dome in the Great Smoky Mountains to Jockey's Ridge on the Outer Banks. More than just a walk in the woods, the trail traces the diversity that is North Carolina. MST hikers experience ancient mountains and small Piedmont farms, coastal swamps and colonial towns, changing textile villages and barrier islands. The Appalachian National Scenic Trail (AT) is the longest hiking-only footpath in the world, measuring 2,193.1 miles in length.
The AT travels through fourteen states along the crests and valleys of the Appalachian Mountain Range, from its southern terminus at Springer Mountain, Georgia, to the northern terminus at Katahdin, Maine.
Please click below to register and receive the full event details.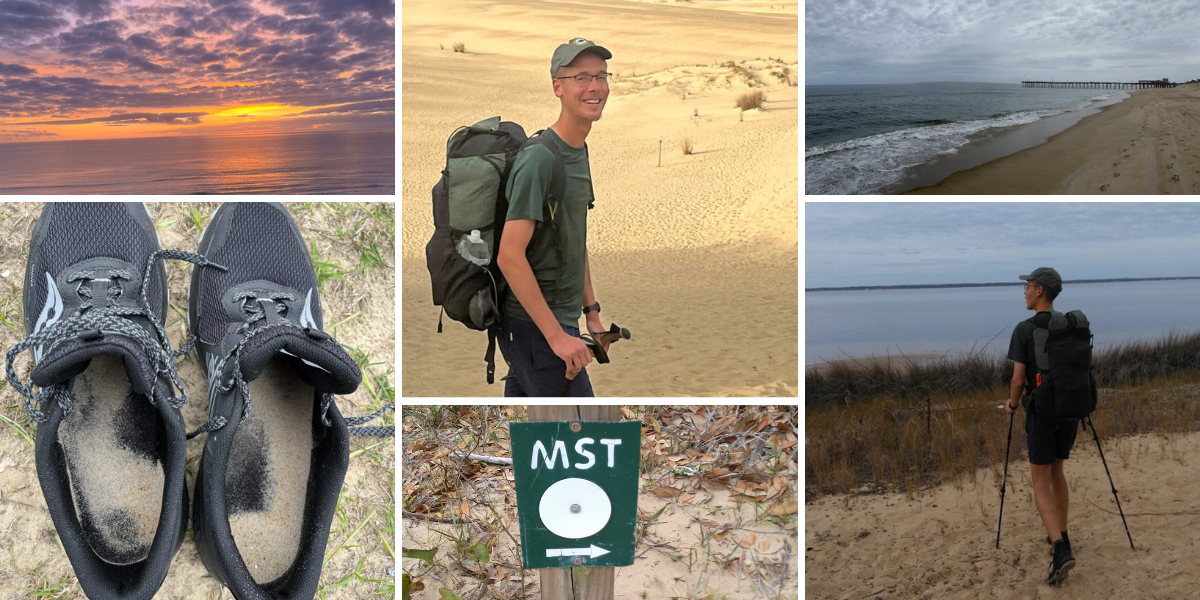 Online or In-Person
United States


Organizer: South Wake Conservationists

If you synced the NCWF Events Calendar with your calendar and the events are not appearing, please click the "Subscribe" button above to refresh the connection. We are happy to help with any technical issues by email at [email protected].