March 19, 2023 @ 3:00 pm - 4:30 pm
Join the Charlotte Wildlife Stewards chapter of NCWF and Mecklenburg Storm Water Services to pick up trash from a local greenspace, while benefiting both wildlife and people. For every 25 pounds of trash removed, one tree will be planted! Children under 12 must be accompanied by an adult.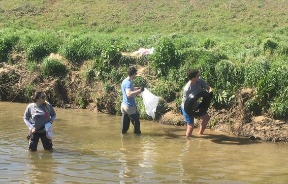 Chantilly Park Ecological Sanctuary
222 Wyanoke Ave
Charlotte, NC 28205 United States


Organizer: Charlotte-Mecklenburg Storm Water Services (CMSWS)

If you synced the NCWF Events Calendar with your calendar and the events are not appearing, please click the "Subscribe" button above to refresh the connection. We are happy to help with any technical issues by email at [email protected].