Nature Walk at Mitchell Mill State Natural Area (Wake Forest)
April 26, 2023 @ 10:00 am - 12:00 pm
Join the Neuse River Hawks for a nature walk at Mitchell Mill State Natural Area, which sits on the massive Rolesville Batholith. The rare elf orpine plant should be in bloom. Wear sturdy shoes, as we will be walking on granite flatrock. There are no bathrooms available. We will meet at the dirt parking area, located at the intersection of Mitchell Mill Road and Pulleytown Road. This area is past Rolesville, off of Route 96. No registration is required.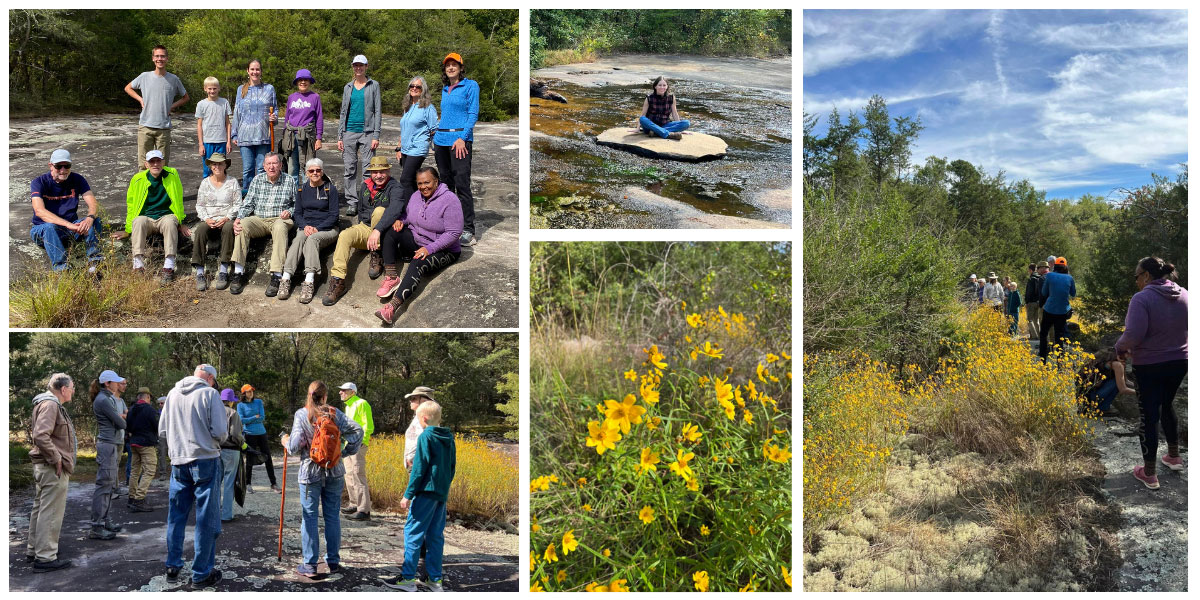 Rolesville, NC
United States


Organizer: Neuse River Hawks Conservationists

If you synced the NCWF Events Calendar with your calendar and the events are not appearing, please click the "Subscribe" button above to refresh the connection. We are happy to help with any technical issues by email at [email protected].