NCWF at the Haw River Assembly Clean-Up-a-Thon
March 18, 2023 @ 10:00 am - 1:00 pm
Join NCWF's volunteer cleanup crew for Haw River Assembly's annual Clean-Up-a-Thon! For the last 33 years, this event has been dedicated to raising watershed-wide awareness about the impacts of our consumption habits and bringing people together to clean up the river and local creeks. Cleanups are a popular way to take action for the natural spaces care about. Show your love for the Haw and other North Carolina rivers by keeping them clean in your local community! Please register by clicking the link below receive updates about this cleanup and the full event details.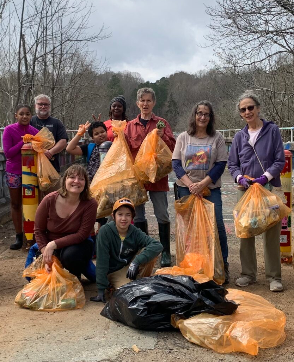 Durham, NC
United States


Organizer: Haw River Assembly

If you synced the NCWF Events Calendar with your calendar and the events are not appearing, please click the "Subscribe" button above to refresh the connection. We are happy to help with any technical issues by email at [email protected].