Reflection Hike at Horton Grove Nature Preserve – Cancelled
February 27, 2023 @ 5:30 pm - 7:00 pm
The guide scheduled to lead the walk is sick, so the event has been cancelled. We hope to reschedule in March!
NCWF invites you to join us as we take an evening hike at the historic Horton Grove Nature Preserve in honor of Black History Month. We will learn about the land and the Black families once enslaved there on the biggest plantation in NC before taking a 1-2 mile hike. The trail are named after the families whose ancestors were forced to work the land – Holman, Peaks, Hart, Justice, Latta, Walker, Jordan, and Sowell – and their stories are shared on kiosks lining the trails thanks to the research and work of staff with Historic Stagville, to illuminate enslaved families' resilience and their persistent struggle for freedom.
This is a unique opportunity to tour a significant site and view , as the preserve's hiking trails are closed to the public after dusk. The trails wind through mature forests, including upland oak-hickory forests, beech slopes, and several stands of mixed pine and hardwoods. Triangle Land Conservancy manages the land and has restored two small native plant meadows there, including a 20-acre warm-season grassland. Click the link below to register and receive the full event details.
Photo credit: Triangle Land Conservancy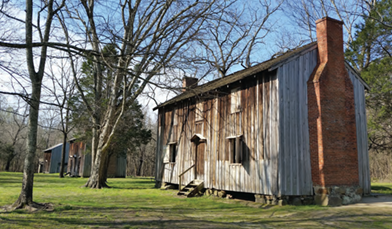 Bahama, NC
United States


Organizer: NCWF

If you synced the NCWF Events Calendar with your calendar and the events are not appearing, please click the "Subscribe" button above to refresh the connection. We are happy to help with any technical issues by email at [email protected].