Sound Solutions: Marine Resources Reform and Policy
May 10 @ 7:00 pm

-

8:30 pm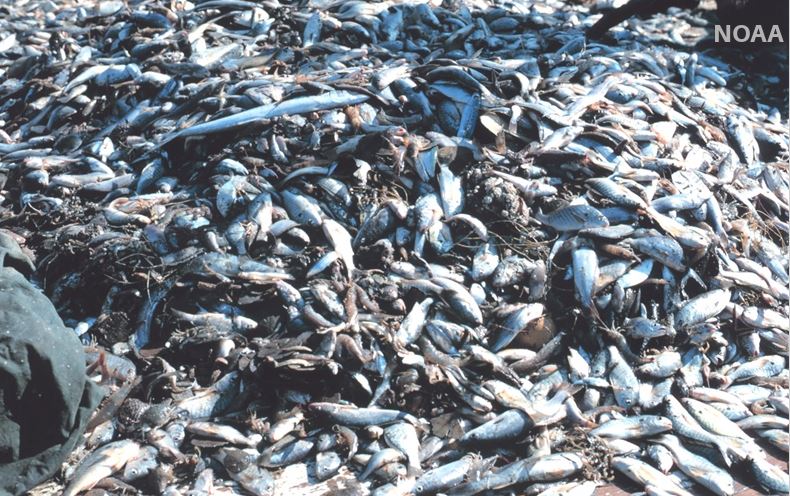 The Triad Wild! chapter hosts NCWF CEO Tim Gestwicki for a discussion about North Carolina's devastated marine fisheries, the urgent need for reforms, and how science-based sound solutions for North Carolina's marine resources can turn the tide before it's too late. Participants can join the conversation virtually or in-person
Historically, North Carolina's sounds and estuaries were highly productive nursery areas that provided vital habitat to juvenile fish where they could grow and mature until they reached maturity and spawned. Sadly, though this network of sounds, wetlands and waterways is the largest lagoon on the East Coast and the 2nd largest estuary in the U.S., its long-term sustainability and function as nursery habitat is in jeopardy, with many fish being killed before they spawn even once. After decades of loss, the state's fisheries have been devastated nearly to a point of no return. NCWF remains at the forefront, pushing scientifically sound principles and economically forward-thinking solutions to rebuild fish stocks and ensure sustainable harvests in North Carolina.
Shrimp trawling is highest in North Carolina's sensitive sounds, where trawling destroys fragile habitat areas and devastates scores of juvenile fish. For every pound of shrimp caught in North Carolina waters by shrimp trawls, about four pounds of finfish and other marine life are caught, killed and thrown overboard as waste or "bycatch". Ineffective policy, mismanagement, unsustainable fishing practices, habitat loss and water quality degradation are depleting some of our most important fish, including southern flounder, striped bass, and weakfish. It isn't too late to turn the tide, but we must act now.
Tim Gestwicki has led North Carolina Wildlife Federation as CEO for more than a decade. Starting as a field canvasser for the organization in 1991 and becoming CEO in 2009, Gestwicki has grown NCWF from a budget-deficit organization to a multi-million dollar group of impact. He is often seen testifying in front of elected officials, restoring habitat alongside community volunteers or happily sitting in a duck blind.