Timber Rattlesnakes (Greensboro)
April 11, 2023 @ 7:00 pm - 8:30 pm
The Triad Wild! chapter of NCWF will host an in-person presentation by John Sealy on the life history, distribution, and conservation status of the Timber Rattlesnake in North Carolina. There will be discussion of conservation projects underway in the state, as well as information about what to expect and how hikers should respond when they encounter rattlesnakes in the wild. Click below to register and receive the full event details.
John Sealy has enjoyed a lifelong interest in rattlesnakes. After wasting much of this life working just to earn money, he went back to school late in life to earn an M.S. in Biology at Appalachian State University. With a primary interest and focus on timber rattlesnakes, John spends his time actively involved in conservation, education, and research involving the species and is currently collaborating on projects with NC State Parks, The Blue Ridge Parkway, NCWRC, and the USFS. Retired from UNCG as a biology lecturer, John is married with two daughters and three grandchildren.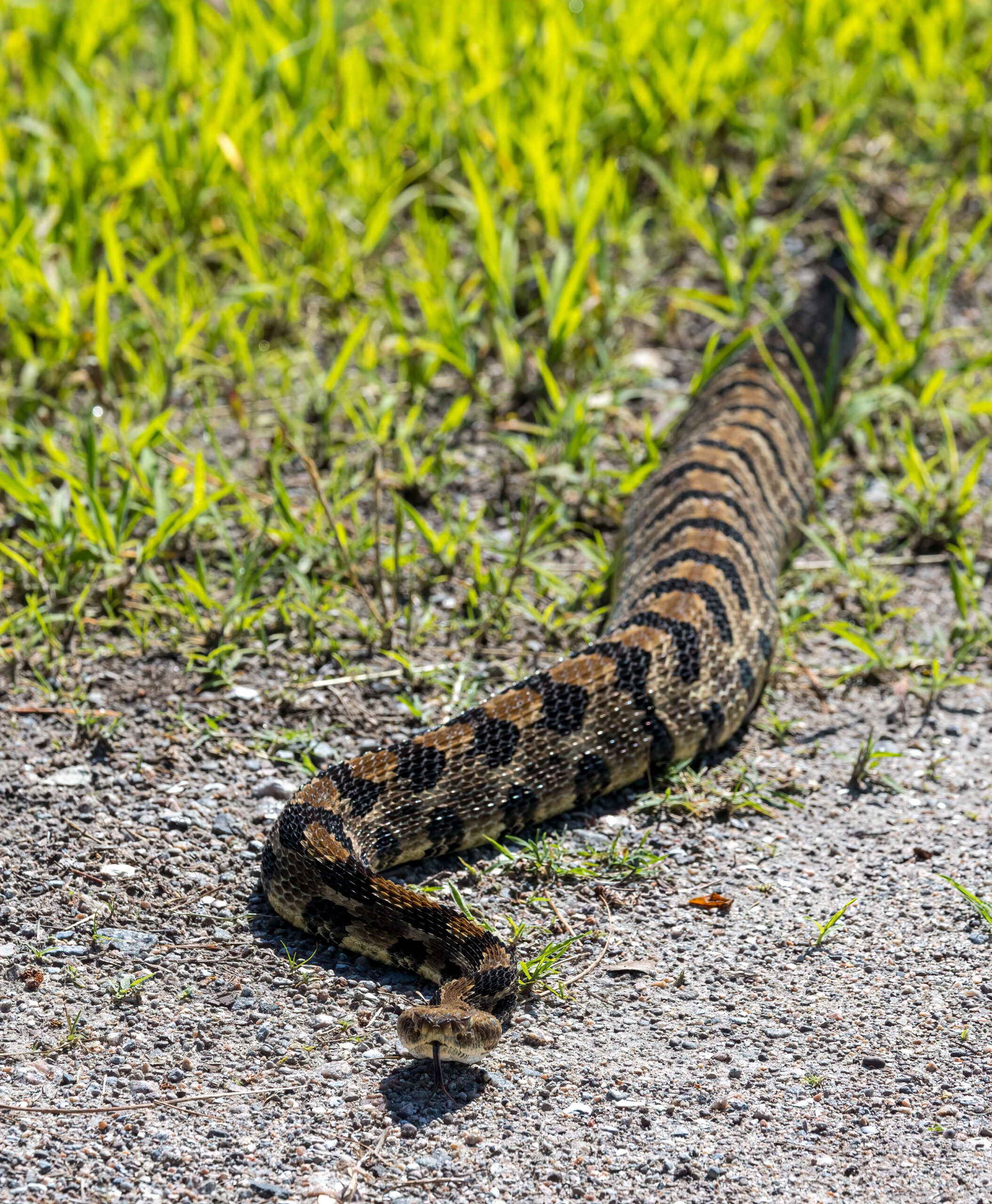 Greensboro, NC
United States


Organizer: Triad Wild!

If you synced the NCWF Events Calendar with your calendar and the events are not appearing, please click the "Subscribe" button above to refresh the connection. We are happy to help with any technical issues by email at [email protected].