3 events,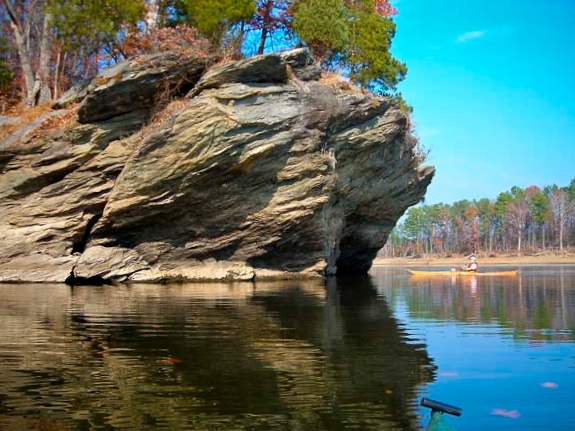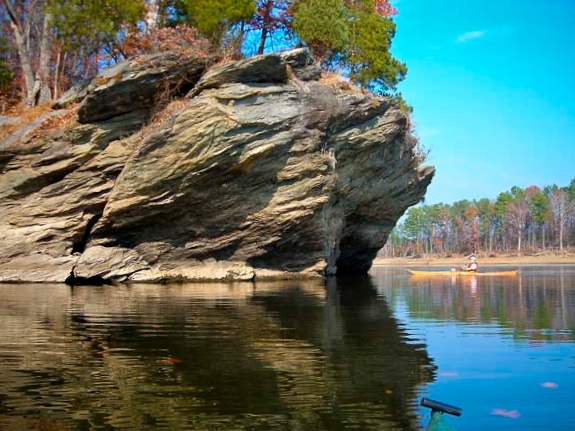 Come learn about the restoration efforts of Rockcliff Farm in Wake Forest to become a living legacy of the environmental ethics of B.W. Wells. The presentation will be part of the B.W. Wells Association Annual meeting. The speaker will be Shinica Thomas, the Chair of the Wake County Commission. RSVP by Oct. 20 to [email protected]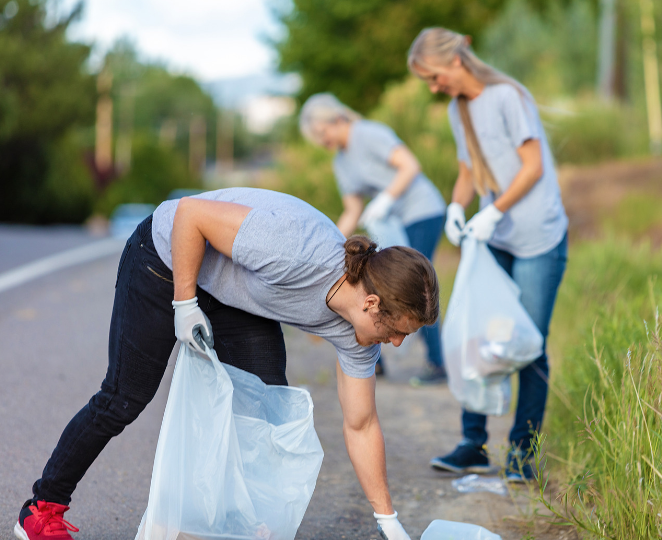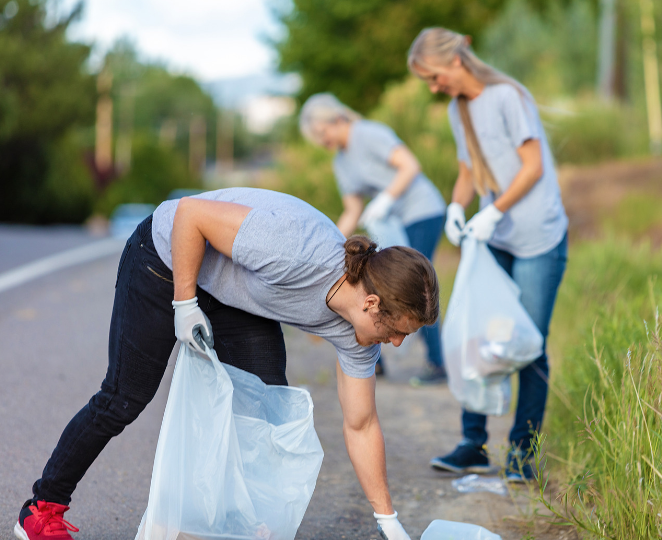 Go clean and green by joining in a trash cleanup along a stretch of Tyvola Road. Trash is harmful to wildlife and pollutes our streams, rivers, and ocean. Did you know that for every 25 pounds of trash collected turns into a native tree or 10 plants for pollinators being planted by the North Carolina…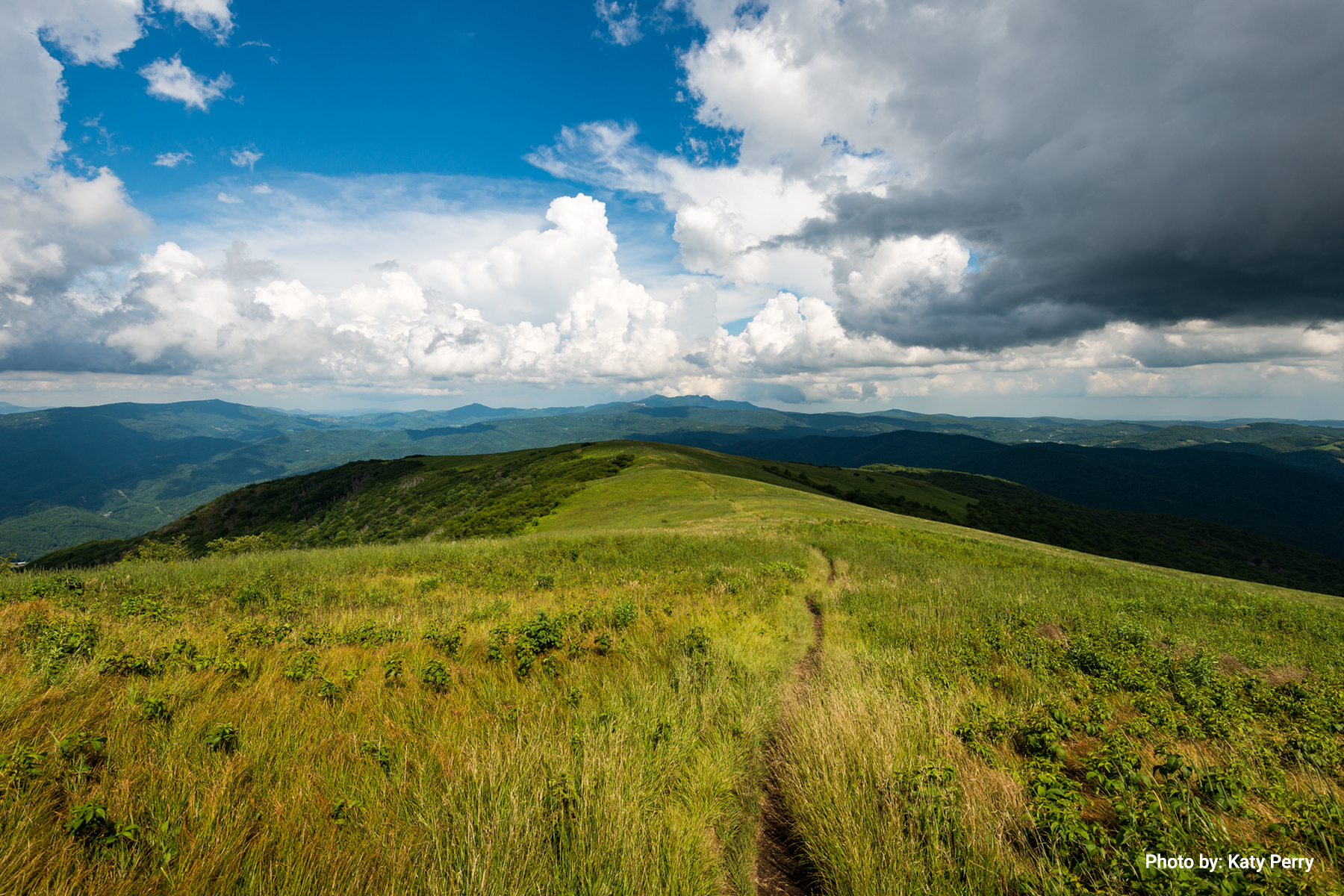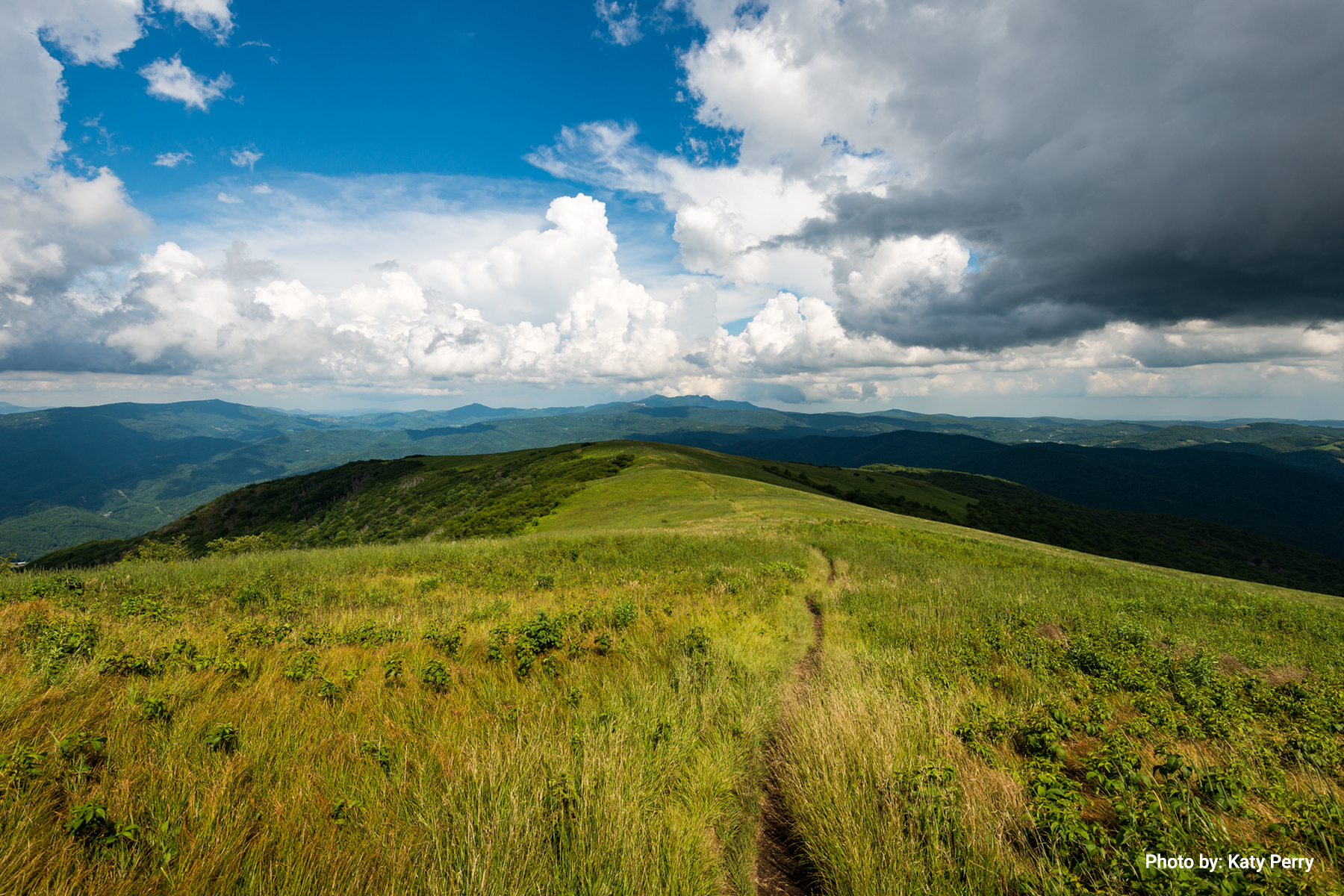 NCWF in partnership with First United Methodist Church Creation Care Ministries present the 2023 Concert for Conservation! Habitat destruction, pesticide use and climate change continue to pose a serious threat to monarch butterflies and pollinators as a whole. The Concert for Conservation aims to raise awareness in order to protect and restore pollinators and their…
1 event,
Please join the South Wake Conservationists chapter of NCWF to prepare the pollinator gardens at Yates Mill County Park for winter! We will be dead-heading, clipping dead growth and removing invasive plants at the Park's various pollinator gardens! Please bring water, kneeling pads and appropriate tools (clippers and trowels). The Park will also provide some…
1 event,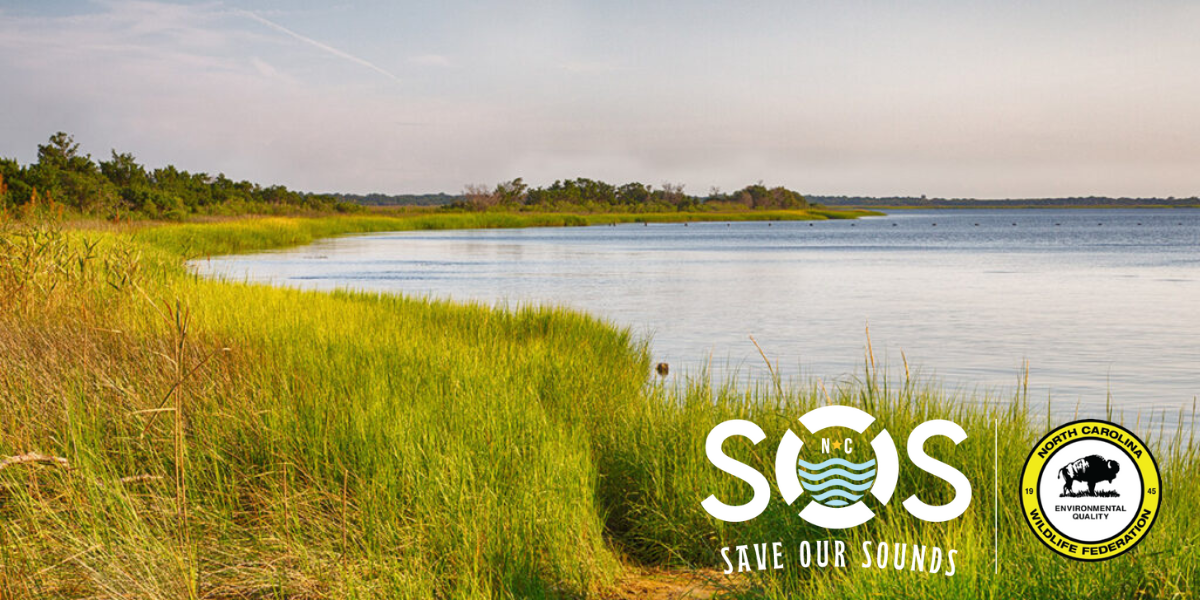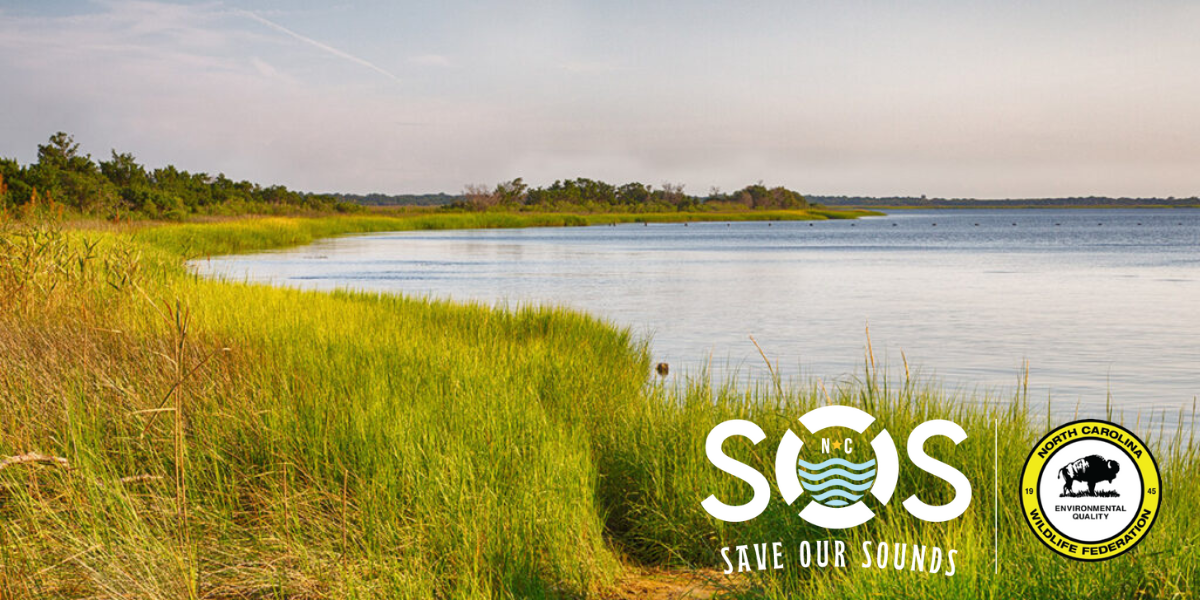 Join the South Wake Conservationists as they welcome NCWF's Senior Marine Scientist, Dr. Louis Daniel, for an expert overview on the past, present and future efforts to preserve our coastal habitats. Dr. Daniel will provide a summary of the latest data and present NCWF's campaign to Save Our Sounds. Dr. Louis Daniel is the Senior…
1 event,
Annual Cleanup at Fontana Dam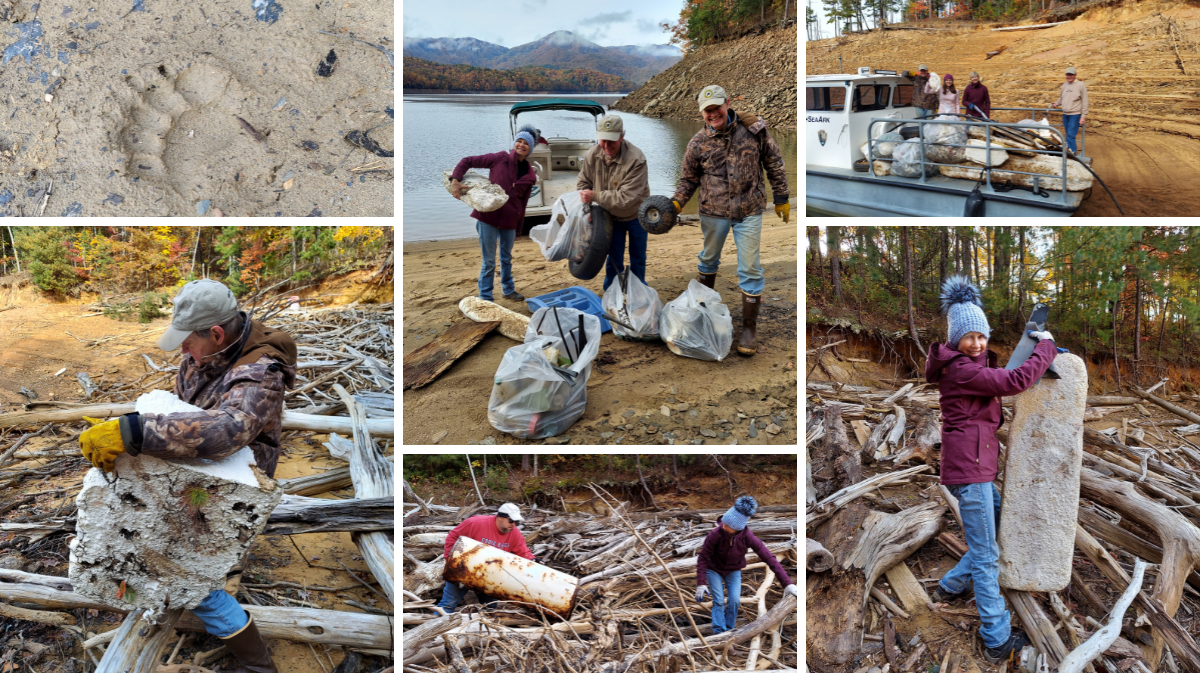 Join NCWF at the 6th Annual Fontana Lakeshore Trash Cleanup! Since 2019, staff and volunteers from the North Carolina Wildlife Federation, Fontana Village Resort and Marina, Mainspring Conservation Trust, Tennessee Valley Authority, National Park Service and Smoky Mountain Hiking Club have removed more than 110,000 pounds of litter from Fontana Lake through the Fontana Dam…
4 events,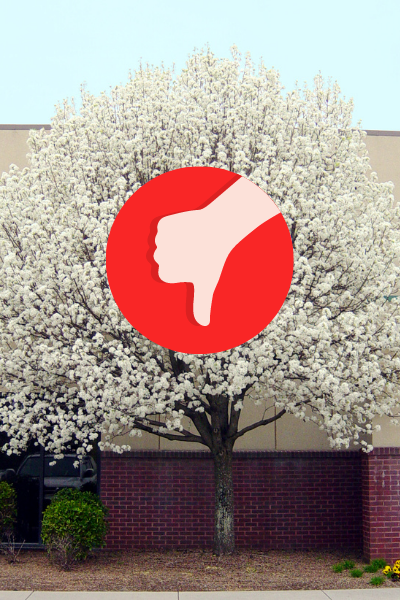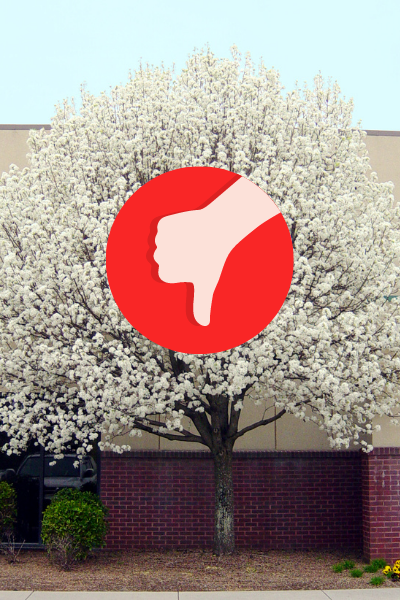 The Bradford Bounty  Exchange is a collaborate effort between the NC Urban Forest Council, NC State Extension, NC Forest Service and NC Wildlife Federation that aims to reduce the amount of invasive Bradford pear trees in North Carolina and expand native tree canopy. Participants who cut down Bradford pear trees on their property may register…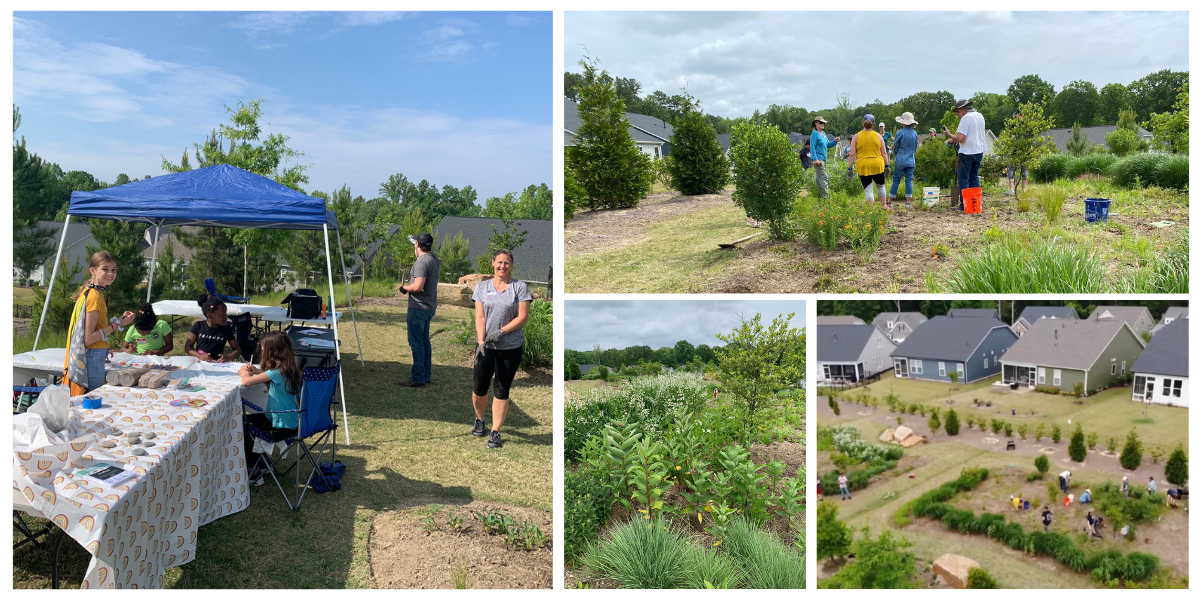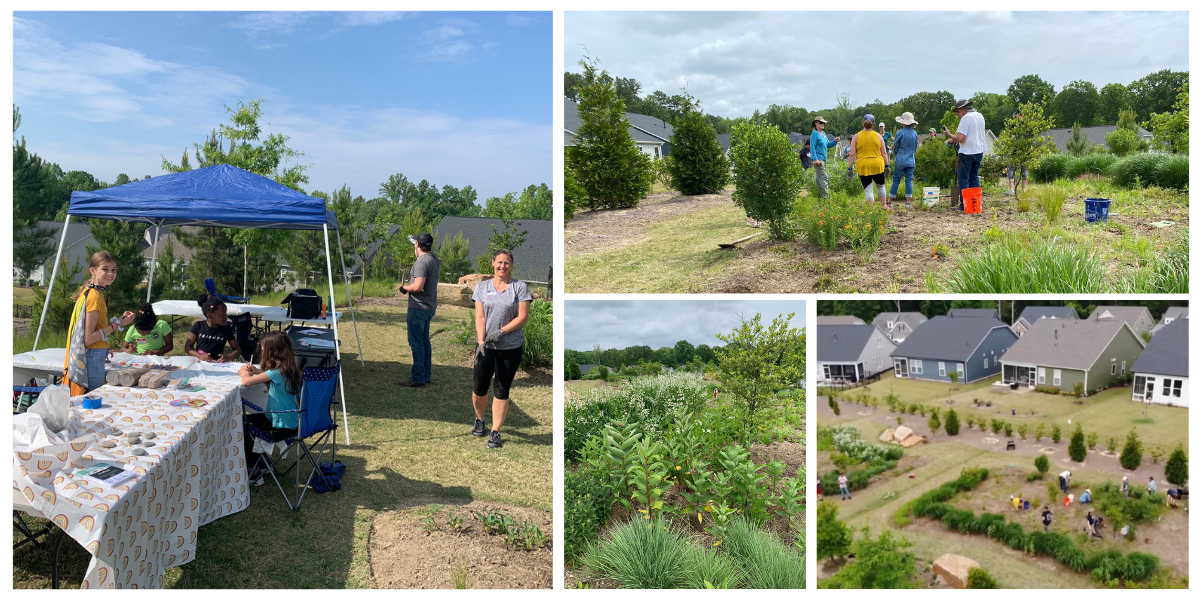 Join NCWF and local chapter volunteers for a garden workday in the Stonemill Falls Neighborhood. Volunteers will hand pull weeds and spread mulch. The effort will improve habitat conditions for native plants and pollinators! No bathrooms on site, light refreshments may be provided, wear gardening clothes, shoes, and gloves, bring water and a shovel. Some…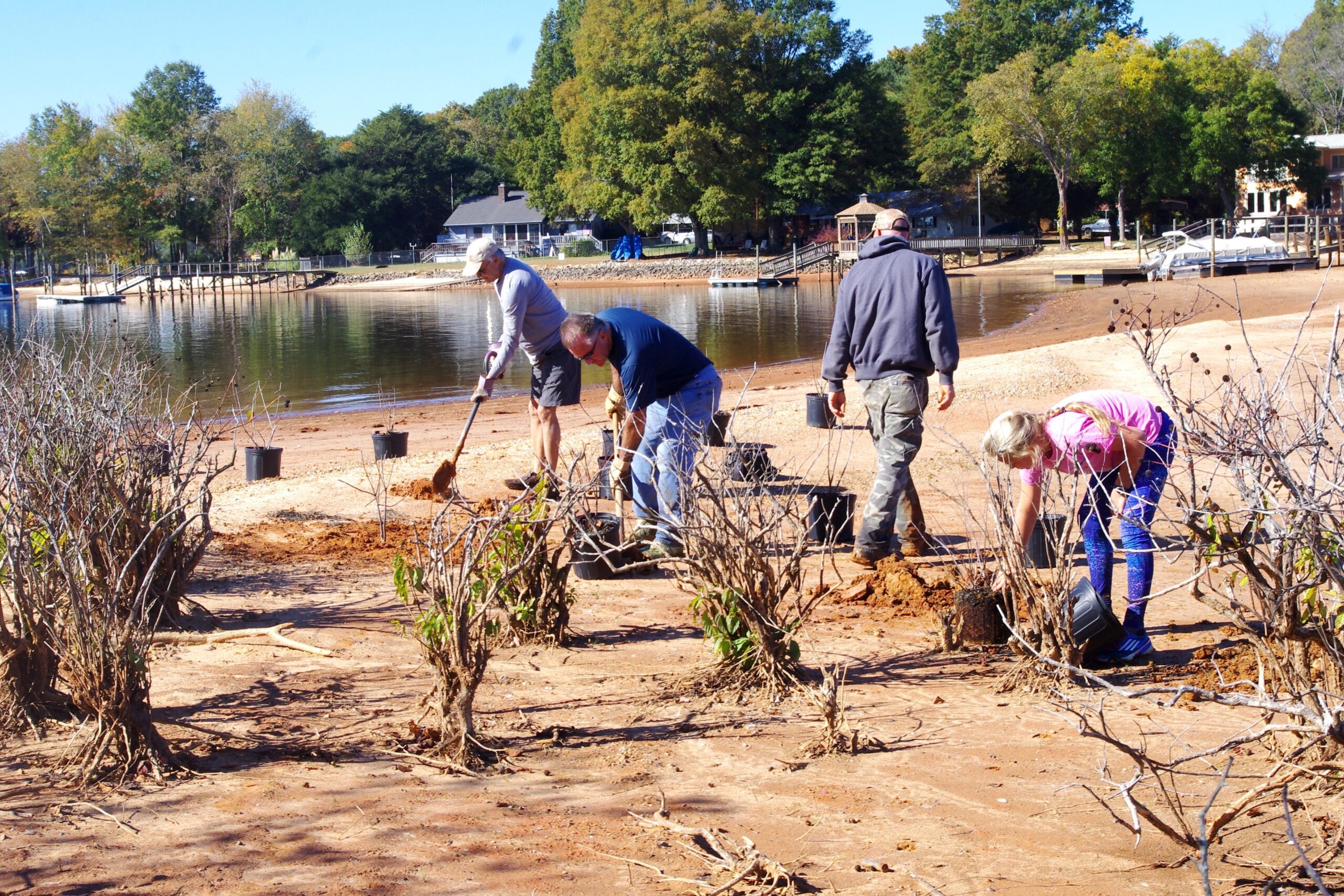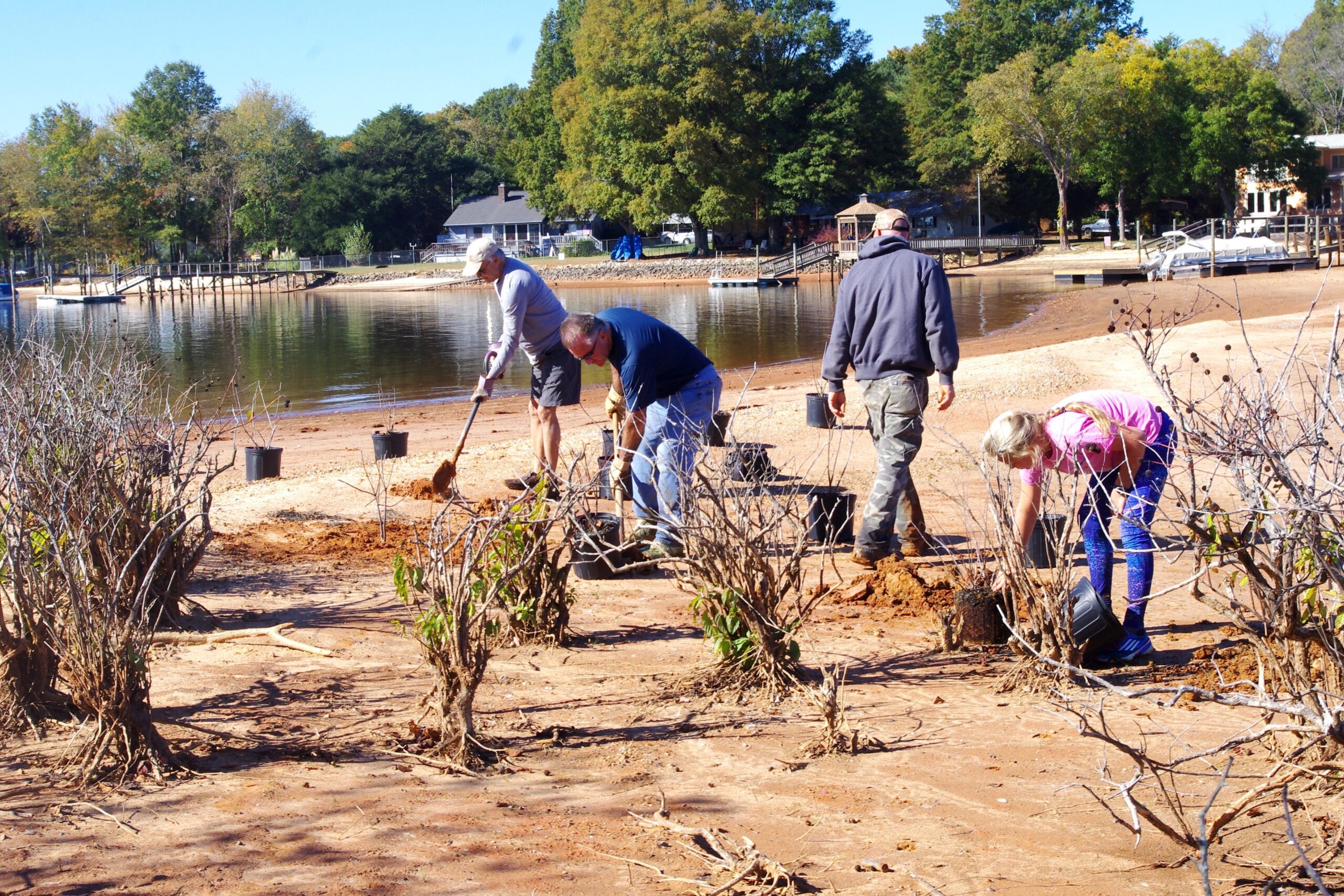 Join the Lake Norman Wildlife Conservationists and NCWF for a fun afternoon of planting buttonbushes in the island habitats of Lake Norman! These islands provide critical shelter and food for all kinds of creatures including deer, fish, birds, and pollinators. Buttonbushes reduce erosion and stabilize island shorelines, while increasing habitat and forage for local wildlife.…
1 event,
Annual Cleanup at Fontana Dam
3 events,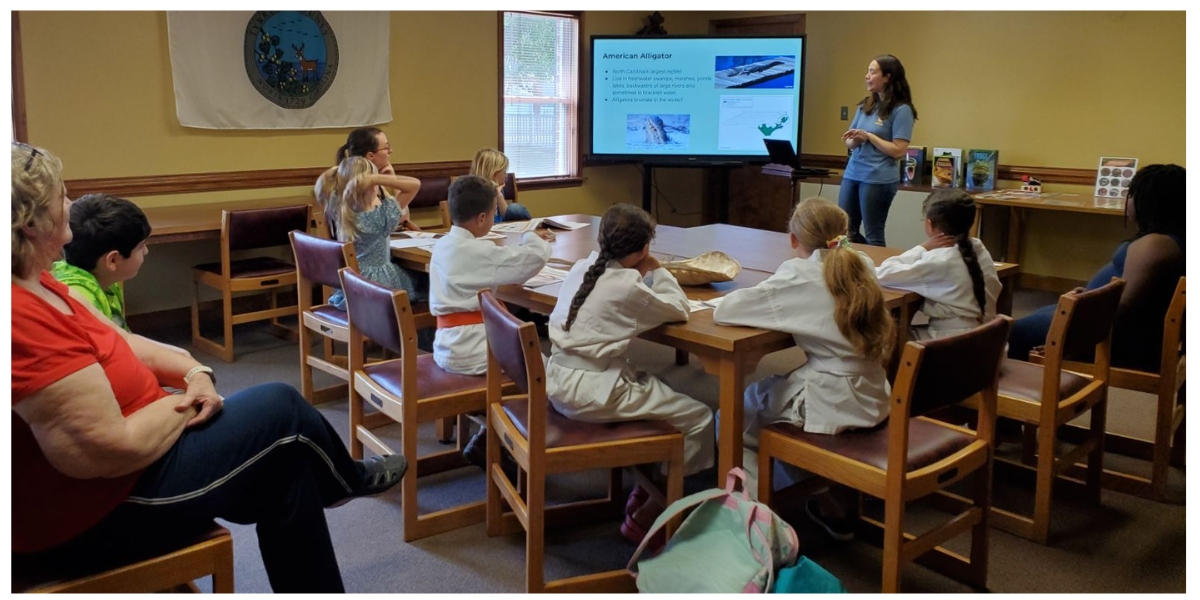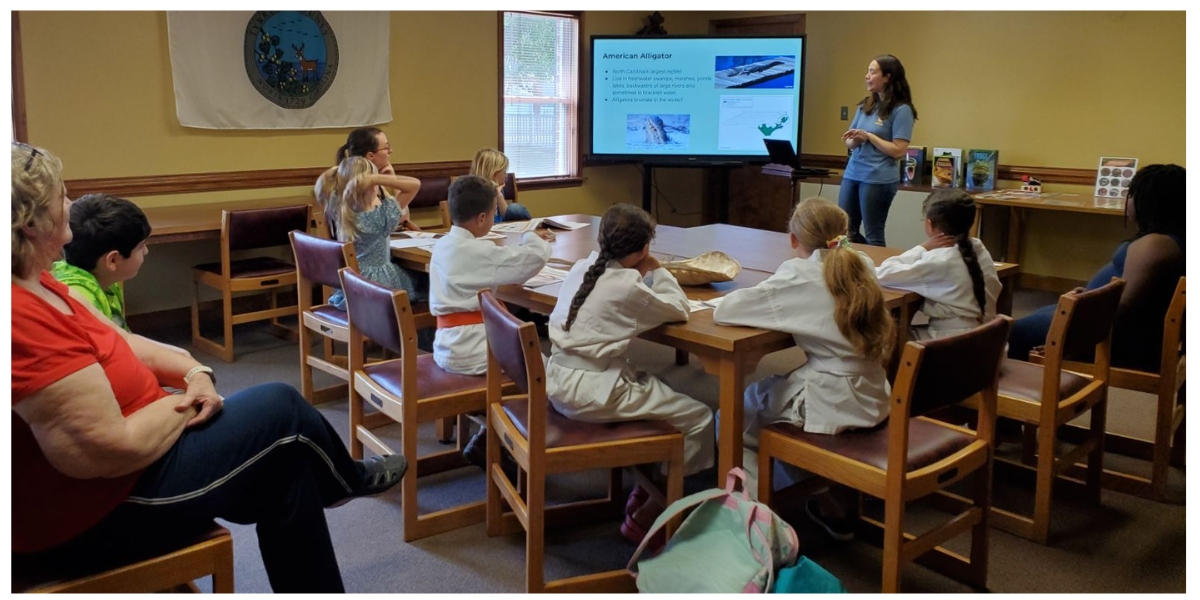 Please join NCWF, Pocosin Lakes NWR and Tyrrell County Library for an introduction to this badge season's focus topic: Mammalogy! ecoEXPLORERs will learn all about the study of mammals and how they can best make their mammal-centered community science observations. ecoEXPLORE is a community science program, created by the North Carolina Arboretum, where children of…
Join CWA to hear from New Leaf Wildlife Rehab about their work assisting injured, ill, and orphaned wildlife and returning these native species back to their natural habitats. Learn about the significance of the viability of wild species and how people can facilitate and coexist with wildlife in the ever-changing urban environments in the Carolinas.…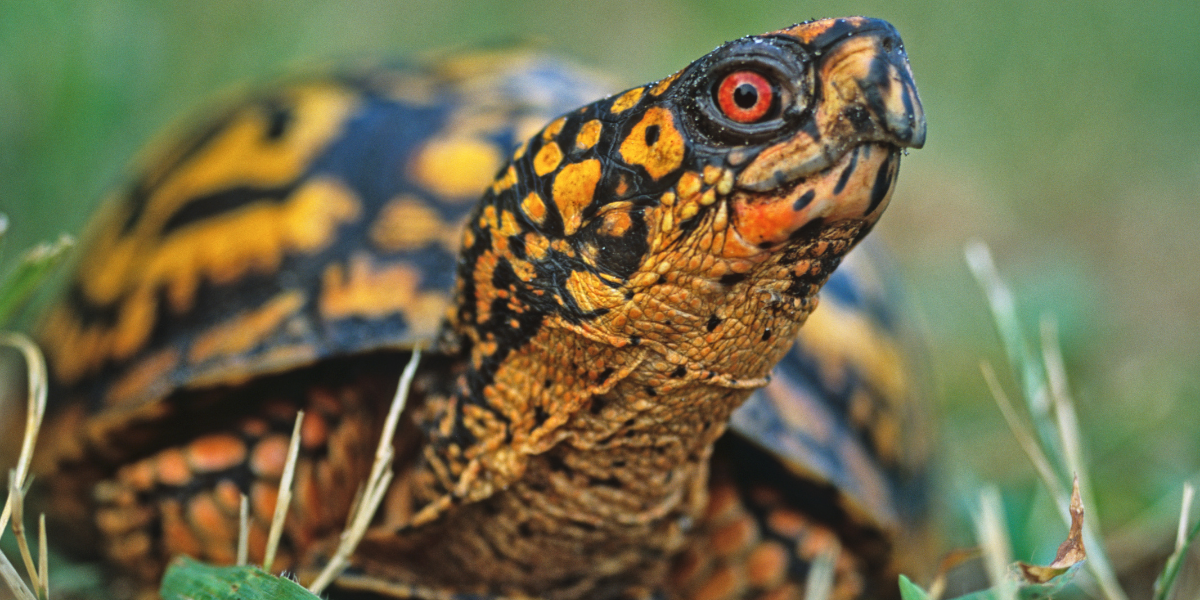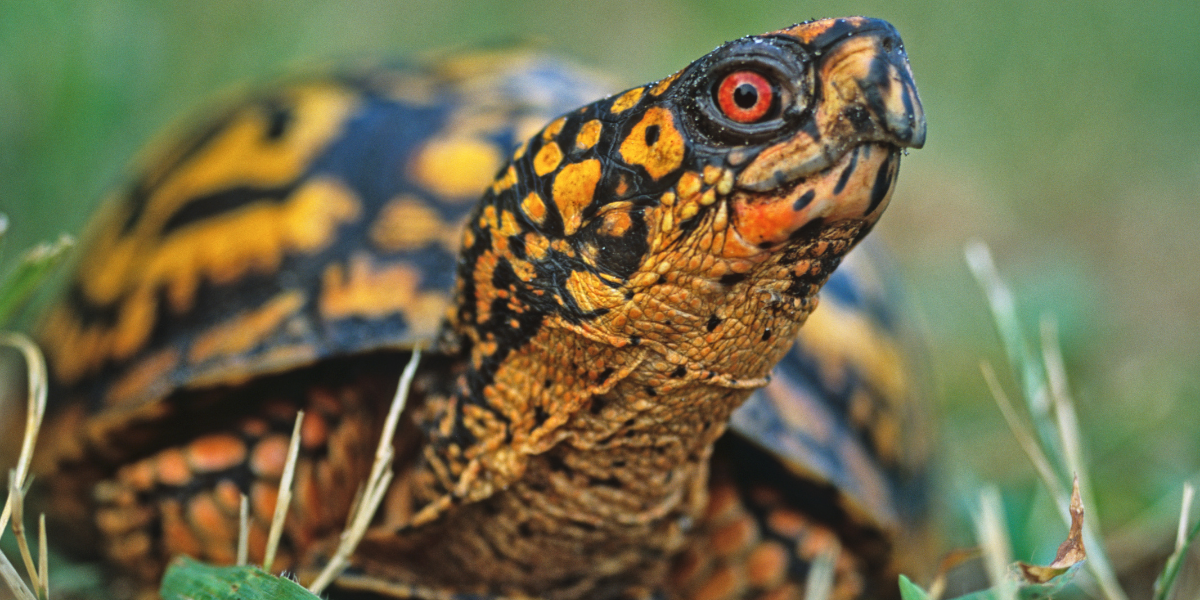 Please join Habitat and Wildlife Keepers as Shannon Unger from Cabarrus County Active Living and Parks and Dr. Shem Unger, Biology Professor from Wingate University, explore the amazing world of amphibians and reptiles right here in North Carolina. They will explore natural history of these fascinating critters, their critical roles in the environment, conservation concerns…
1 event,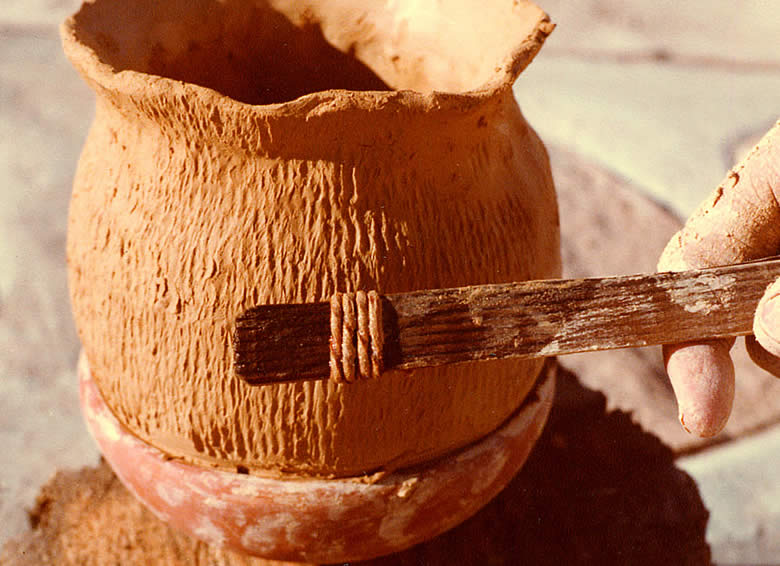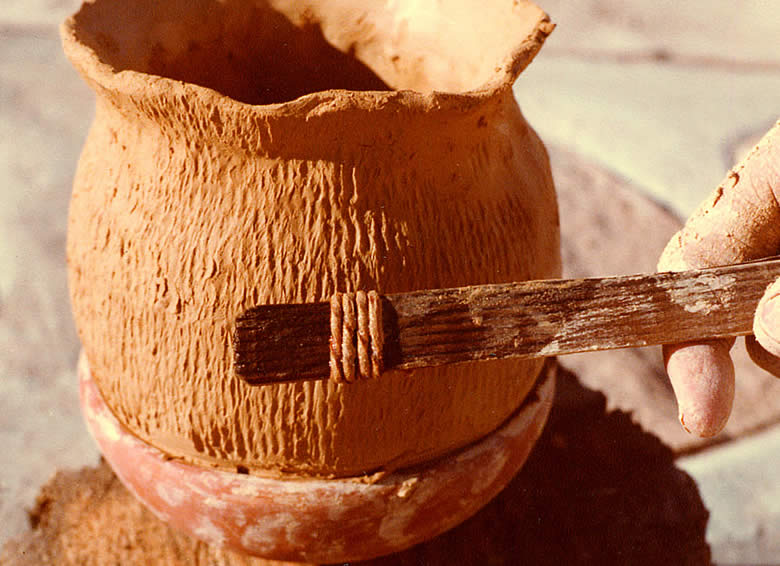 Join NCWF, Pocosin Lakes NWR and Pocosin Arts for a free children's program on Indigenous Peoples and natural resources! We will be learning about local indigenous tribes and how they historically utilized the natural resources around them in their everyday lives and the sustainable practices they continue to implement today. Participants will have the opportunity…
1 event,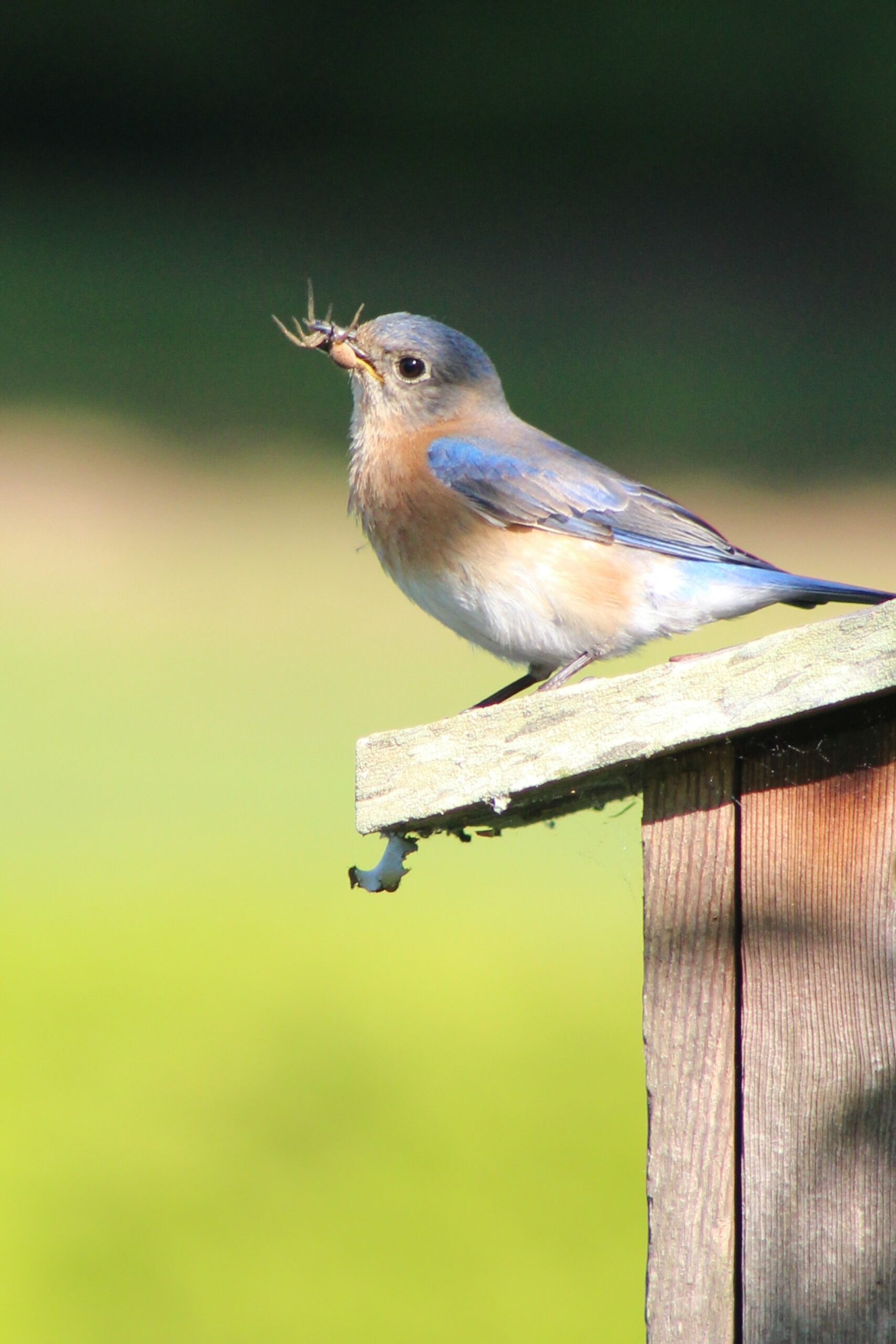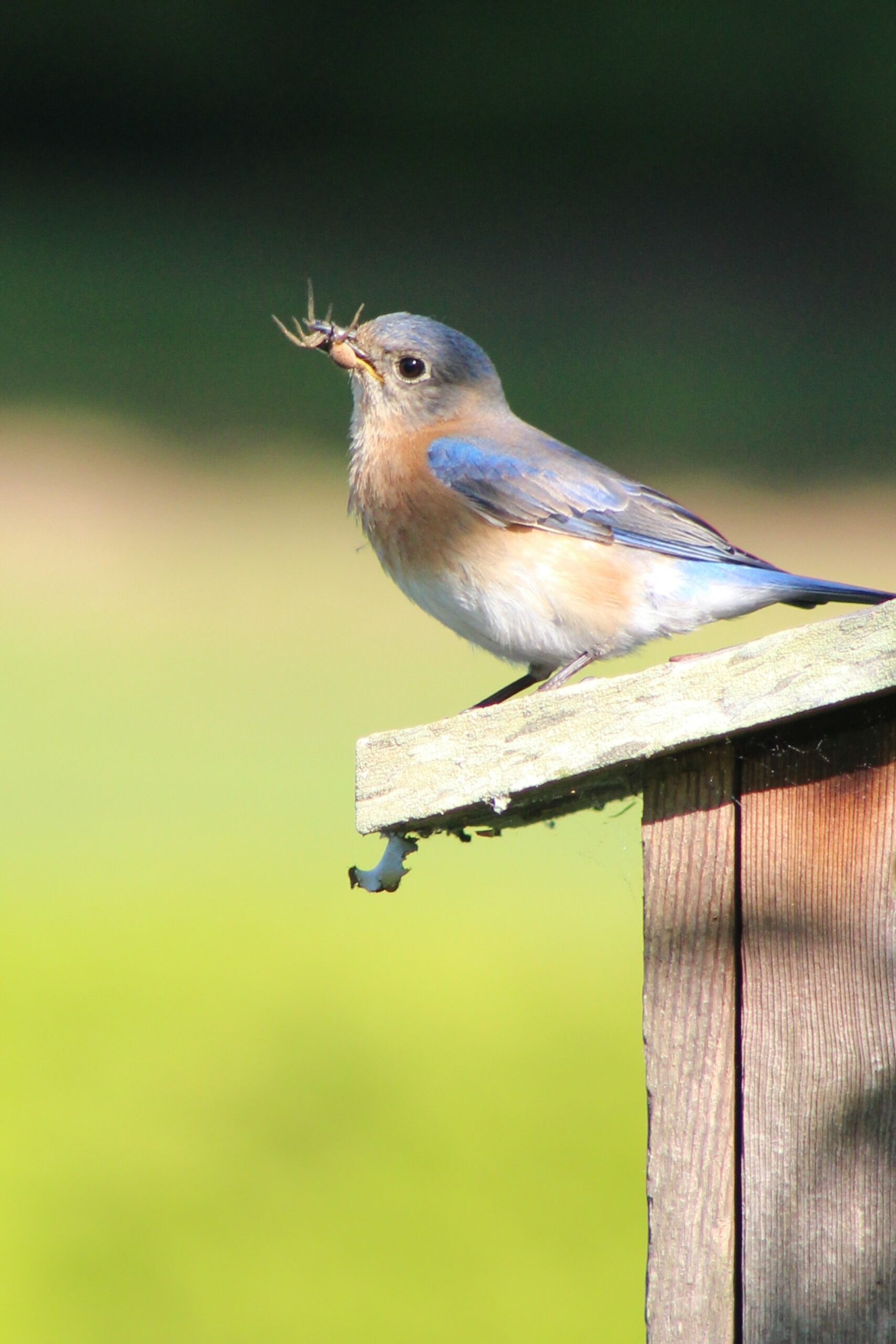 Join the Union County County Wildlife Chapter of NCWF to learn how to attract songbirds to your yard/garden! You may attend online or in-person in Monroe, NC. This free presentation will include information on habitat necessities as well as accessories that make the area more desirable for birds. This month's speaker will be Debbie Foster!…
3 events,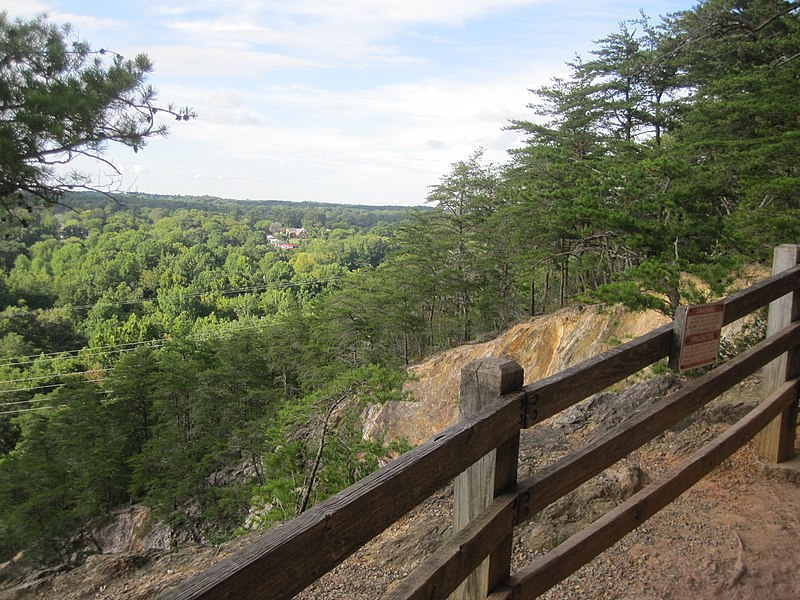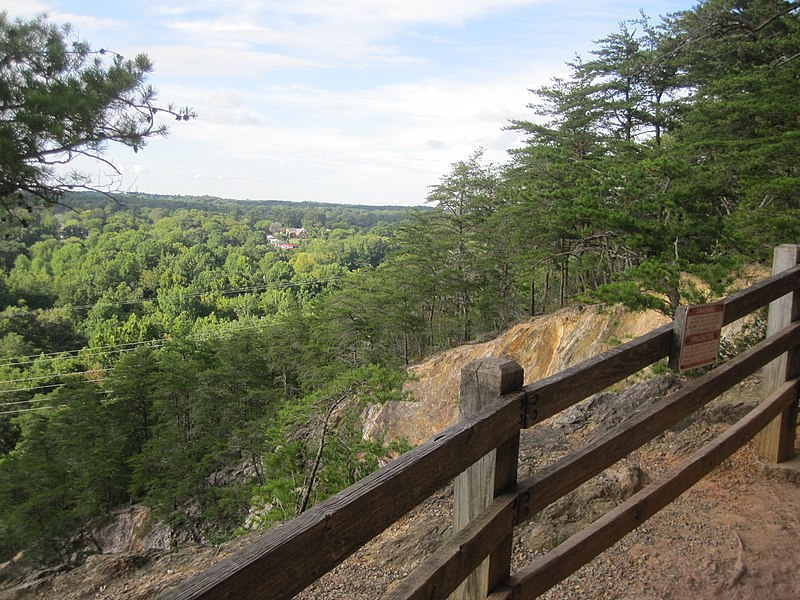 Join the Tri-County Conservationists as we hike up Occoneechee Mountain! We'll hike around 2 miles while spotting wildlife and experiencing peaceful fall scenery along the way. This is a great opportunity to get outside and learn more about the developing NCWF chapter while enjoying the beautiful Occoneechee Mountain State Natural Area. Please wear comfortable hiking…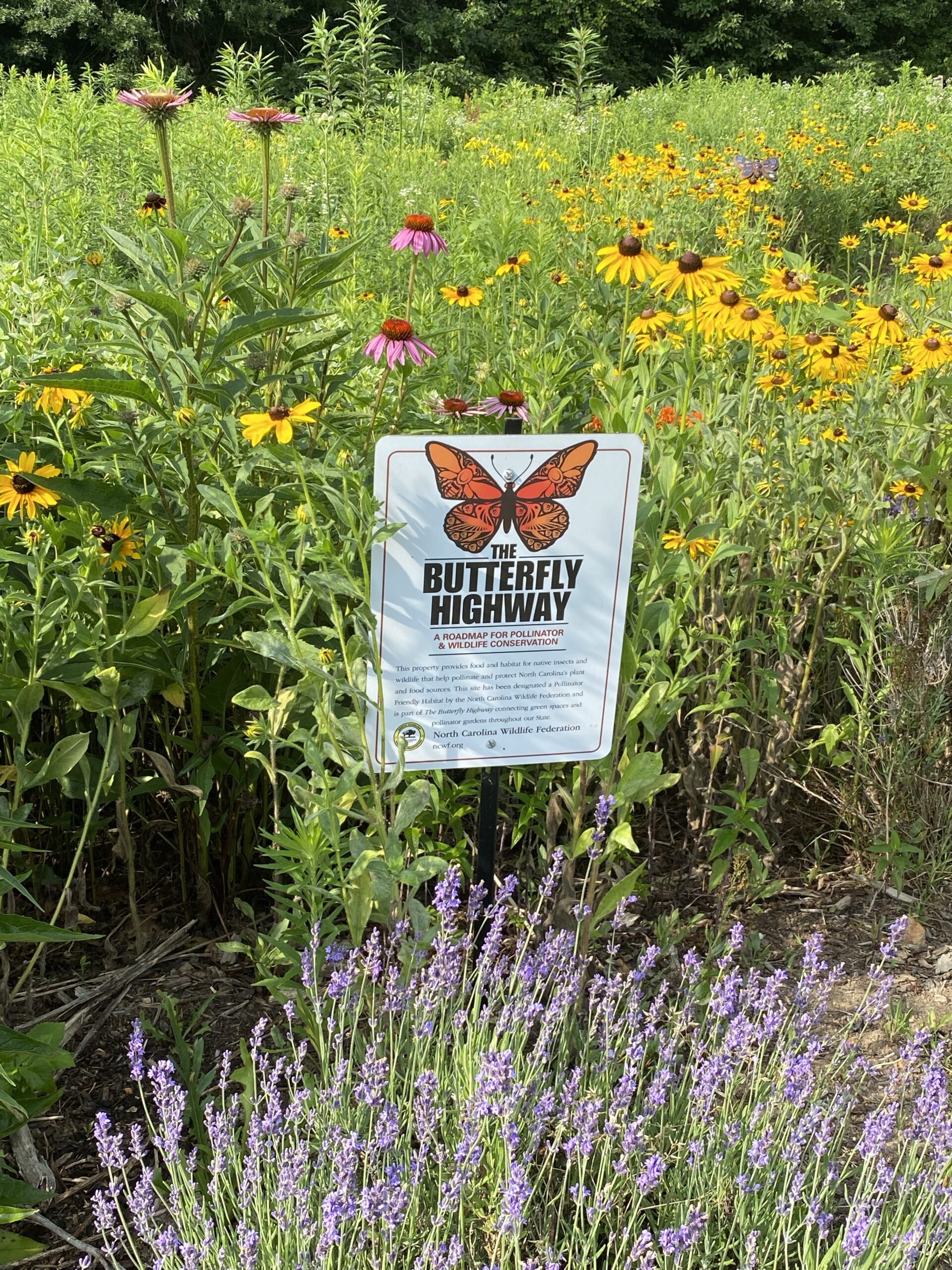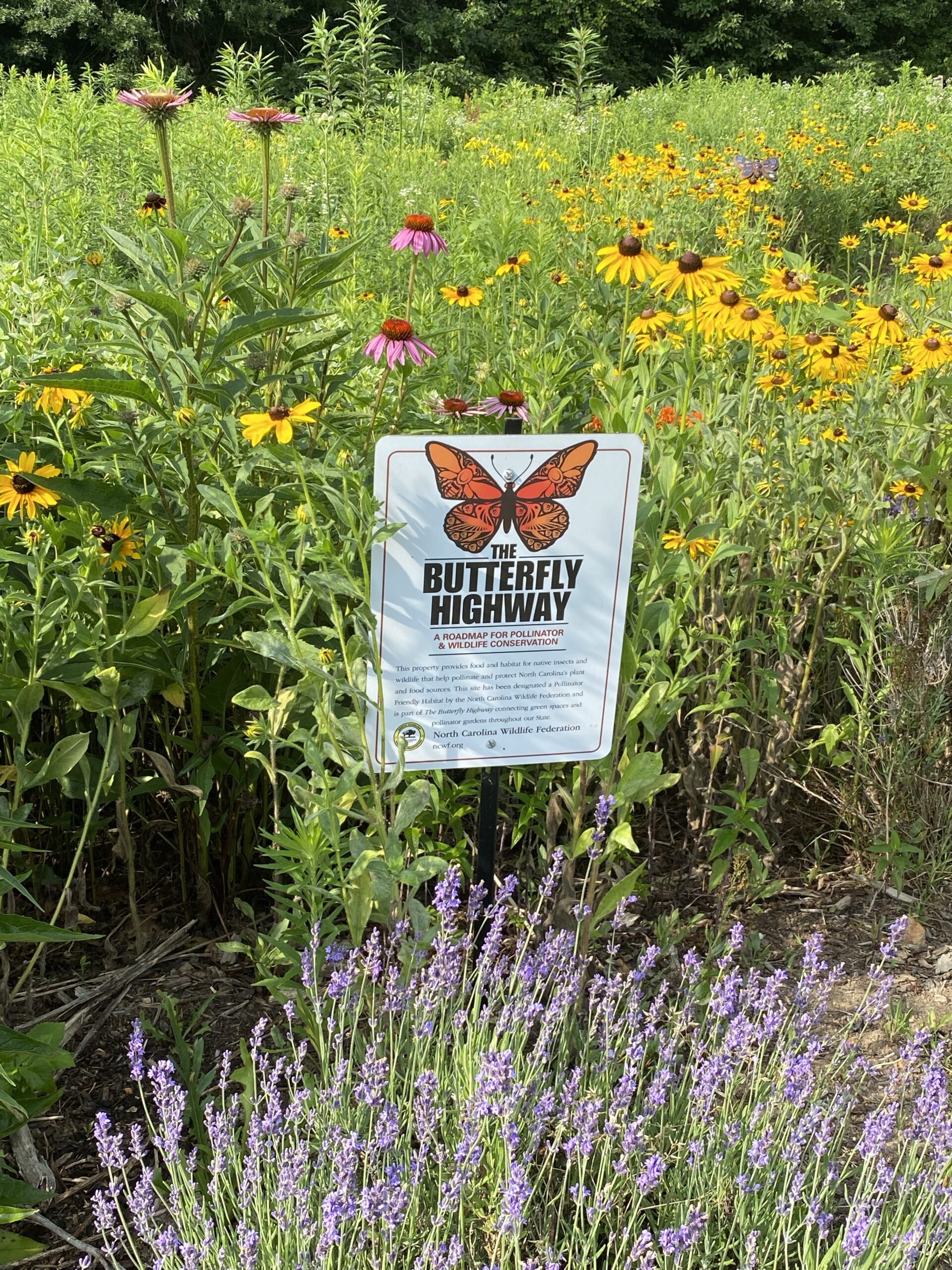 Join NCWF as we help Morehead Montessori turn their campus in downtown Durham into an oasis for wildlife. We will create a pollinator garden by planting native plants that support our many species of bees, butterflies, and other pollinators that call NC their home. People of all ages are encouraged to participate in this project!…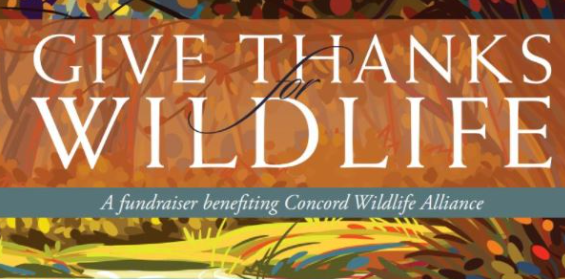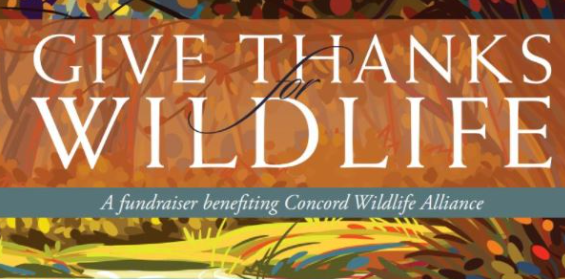 Join Concord Wildlife Alliance, NCWF's 2021 Chapter of the Year, for the annual Give Thanks for Wildlife event! For only $50 per ticket, enjoy a Smoke Pit BBQ dinner (veggie option is a baked potato), beverage from CBC, and more! The funds raised through this event help support chapter programs including Hunters Feed Cabarrus County,…
1 event,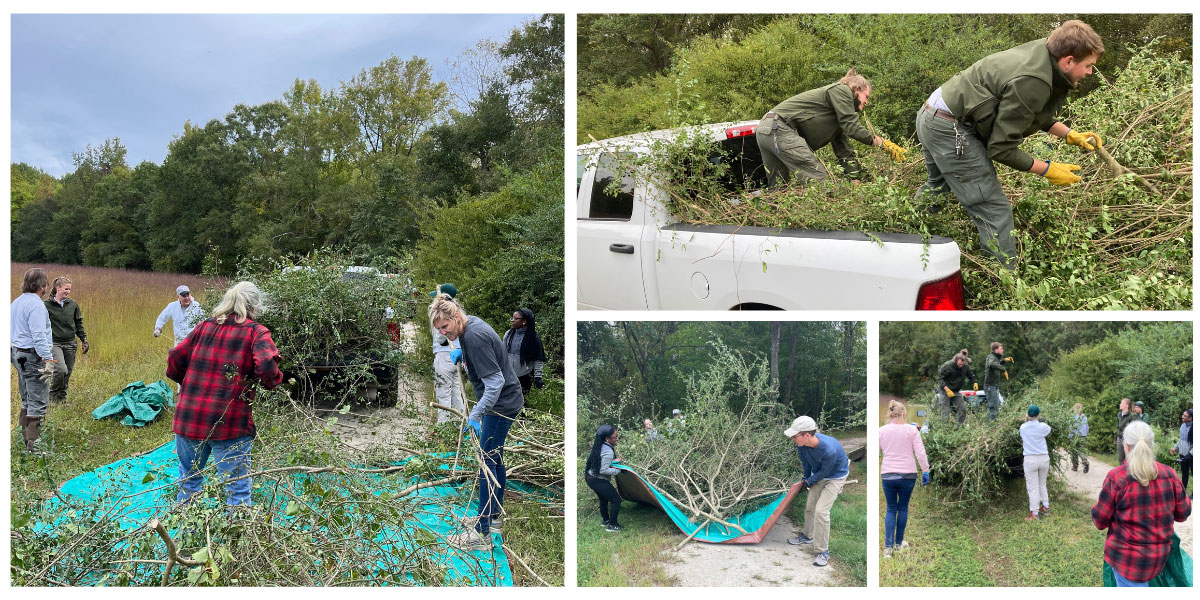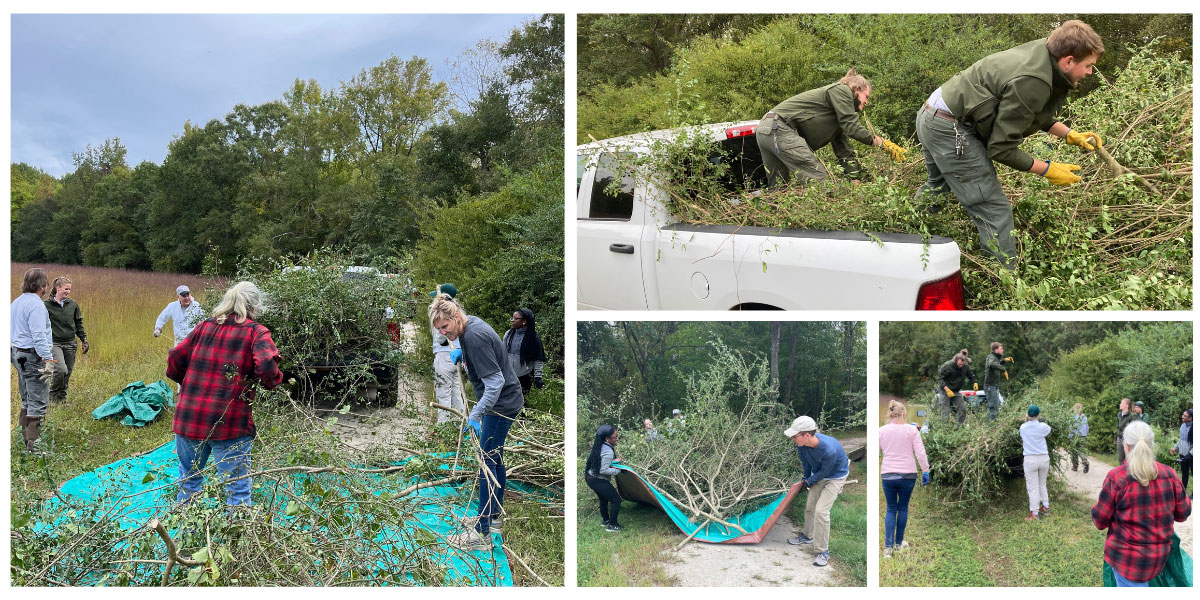 Join MARSH at Marvin Efird Park to do a little woodland plant cleanup. Volunteers should bring a full bottle of water and work gloves. Durable clothing including long pants and closed-toed shoes is highly recommended. Please click the link below to learn more and register. Text questions to Kristyna at 704-517-1949. LEARN MORE and REGISTER
1 event,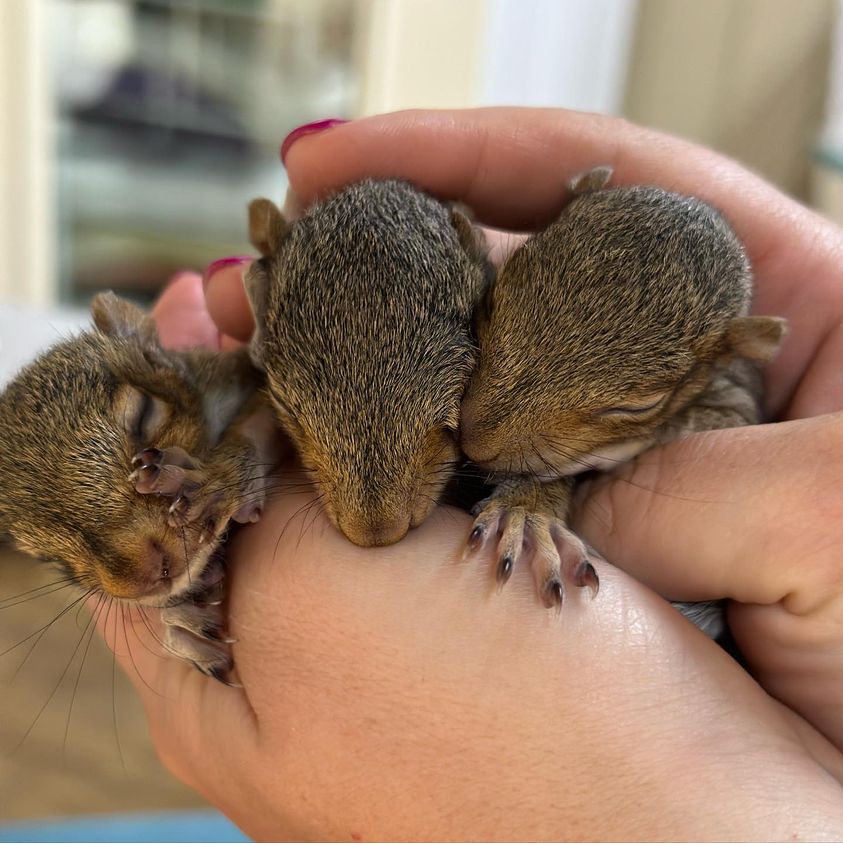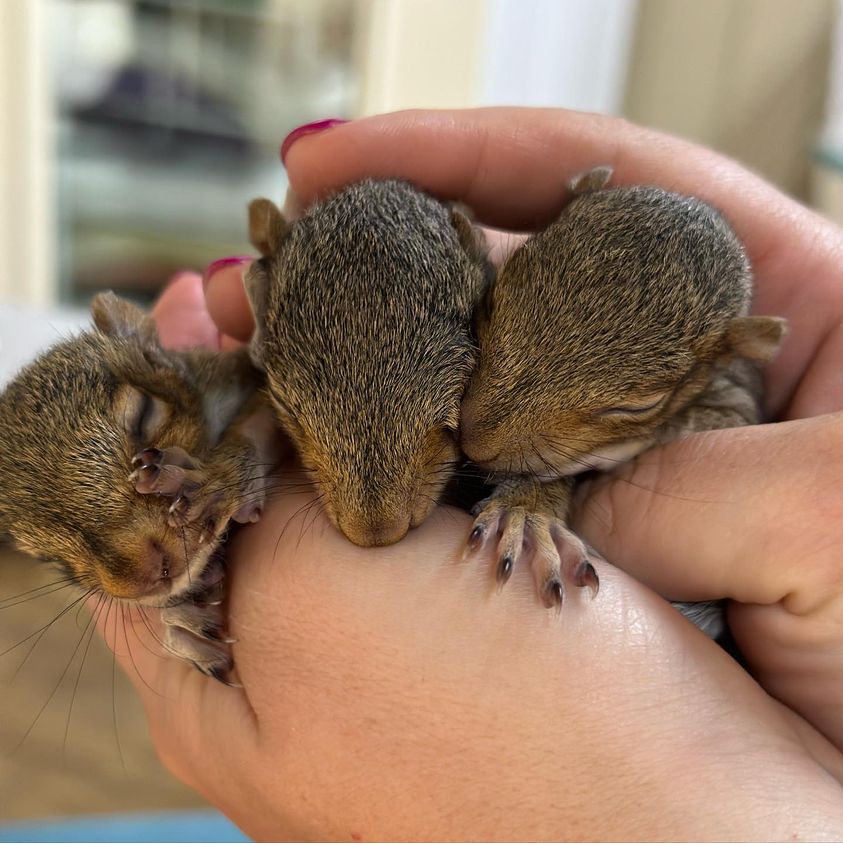 As we lose more and more wildlife habitat to development, wildlife is at increased risk of injury, illness, and being orphaned. How do you determine if wildlife needs help and what should you do? Ruby Davis, Wildlife Rehab Director for Carolina Wildlife Conservation Center, will lead us in a discussion of learning how we can…
2 events,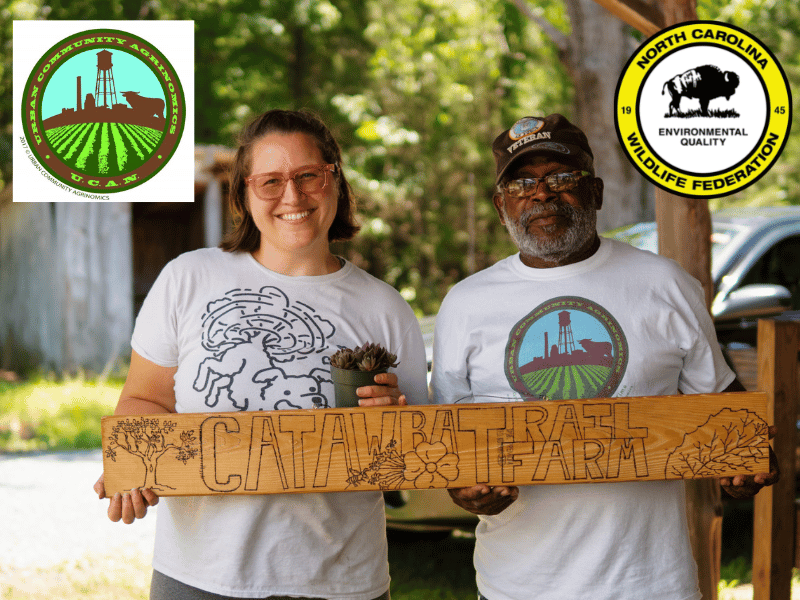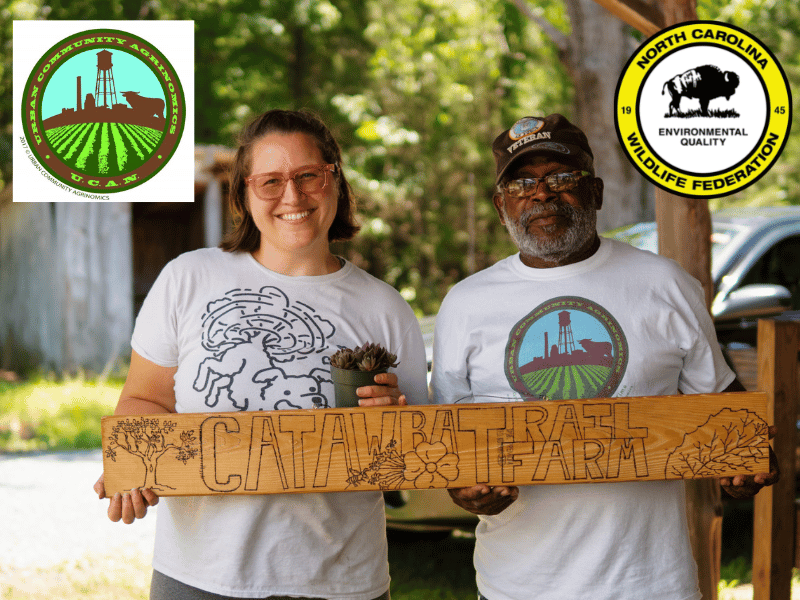 Join NCWF as we partner with the Durham County Extension Master Gardener Volunteers at Catawba Trail Farms for a garden workday. We will plant pollinator plants with Urban Community AgriNomics to help them with sustainable farming practices. REGISTER HERE
Join the Neuse River Hawks Conservationists for a nature walk at Annie Wilkerson Nature Preserve. Bryan England, the manager and an expert naturalist, will be our guide. Wear sturdy shoes, as we will be on easy dirt trails. Because this is a Raleigh preserve and a guided tour, there is a cost of $3 per…
2 events,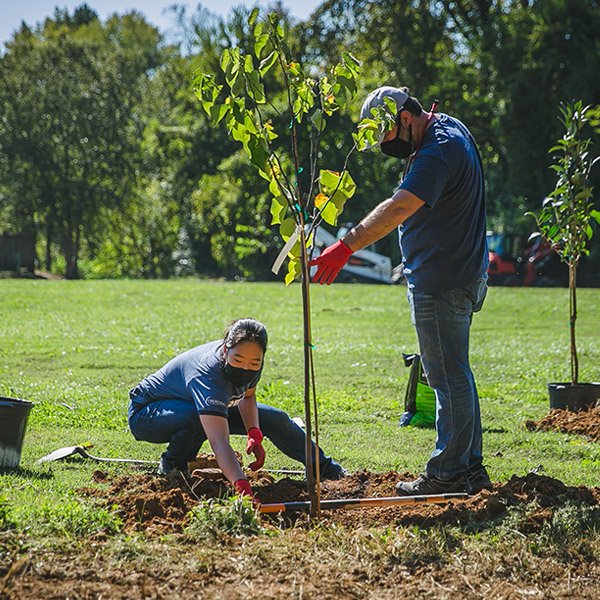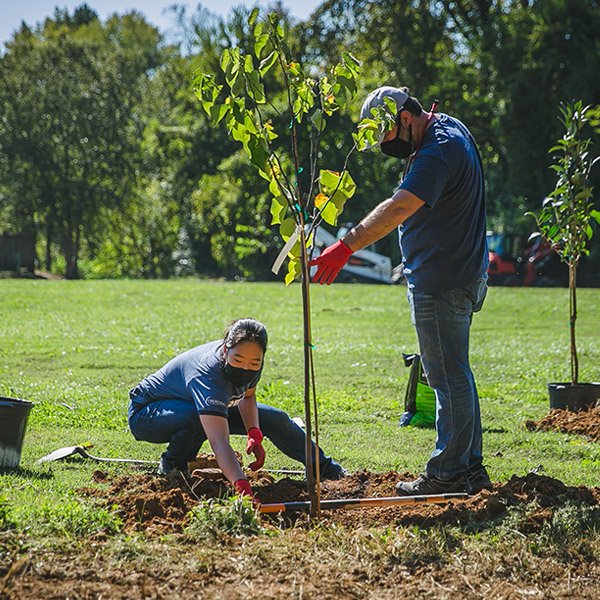 The Creek ReLeaf program is a collaborative effort of the Charlotte Public Tree Fund, Charlotte-Mecklenburg Storm Water Services, the North Carolina Wildlife Federation, and our dedicated volunteers, and financial supporters to plant trees in riparian areas of Mecklenburg County. Creek ReLeaf 2023 will occur on November 18th from 9am to noon. There will be one…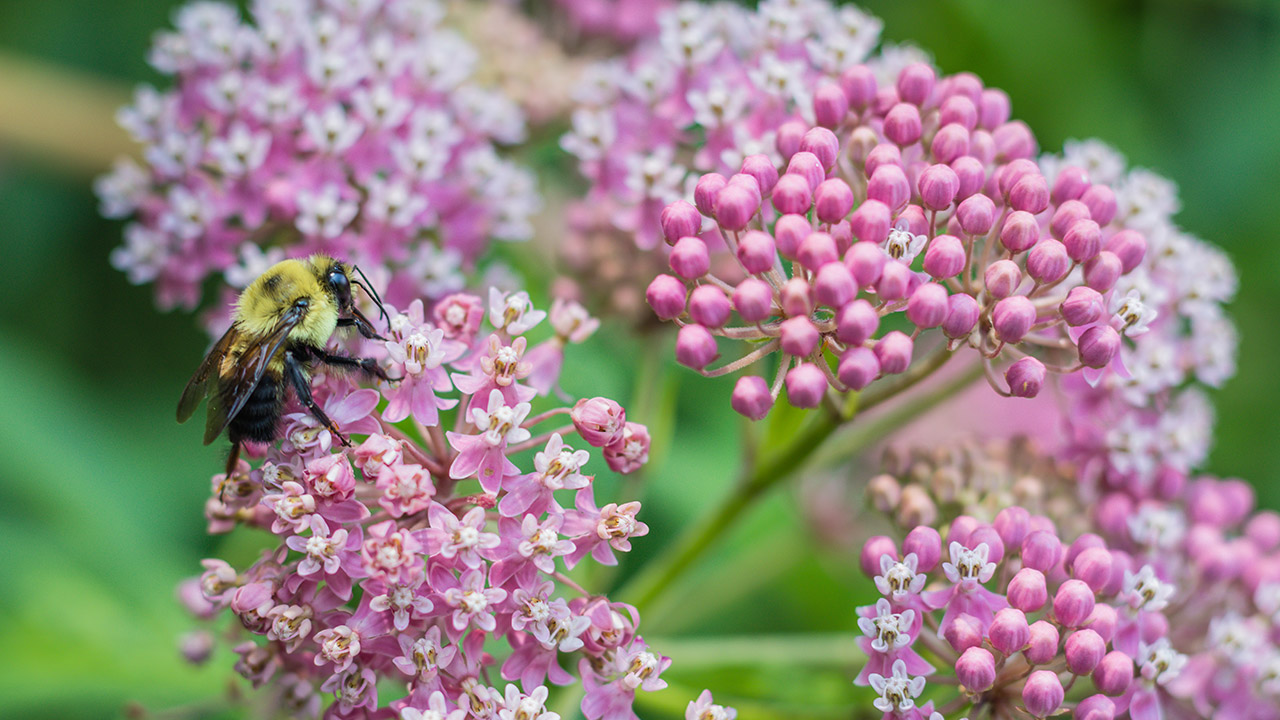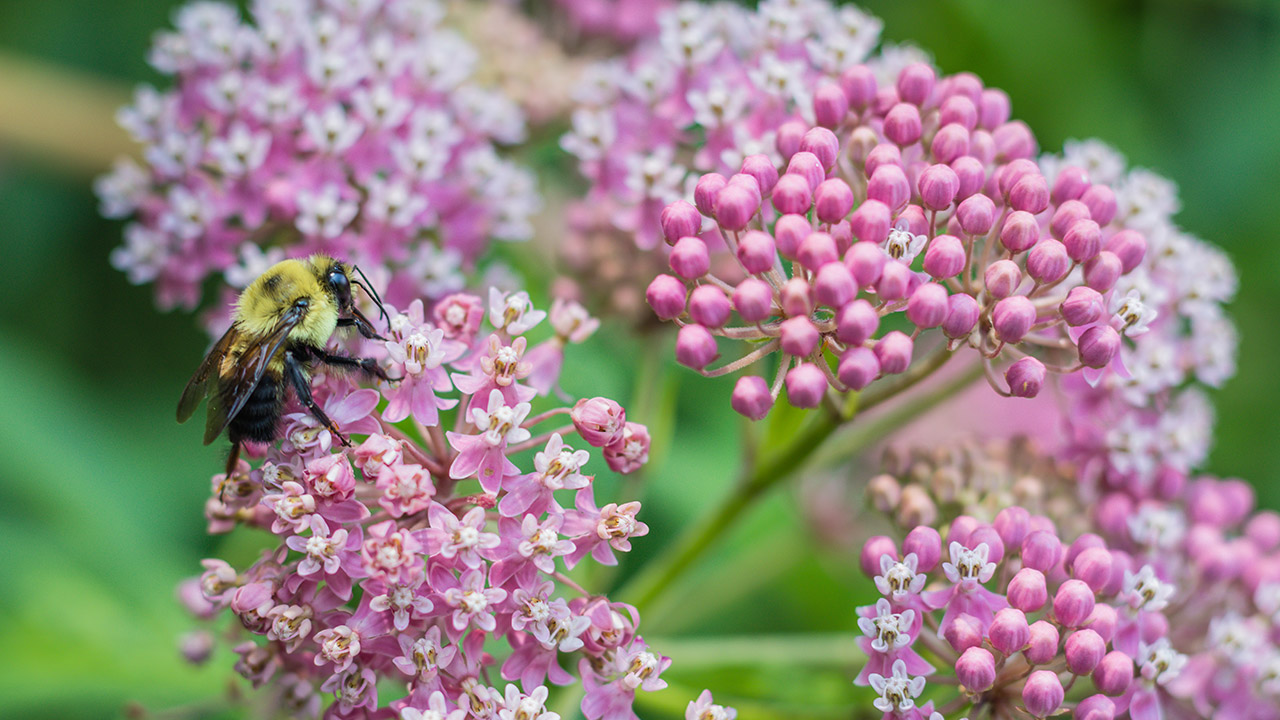 Love native plants? So do we! Join us at Barbee Library (8200 E Oak Island Dr, Oak Island, NC 28465) for a native plant sale. We'll have plants available in 4 inch pots. Proceeds will go to Lower Cape Fear Wildlife, a Community Wildlife Chapter of the NC Wildlife Federation, to help fund the chapter's…
1 event,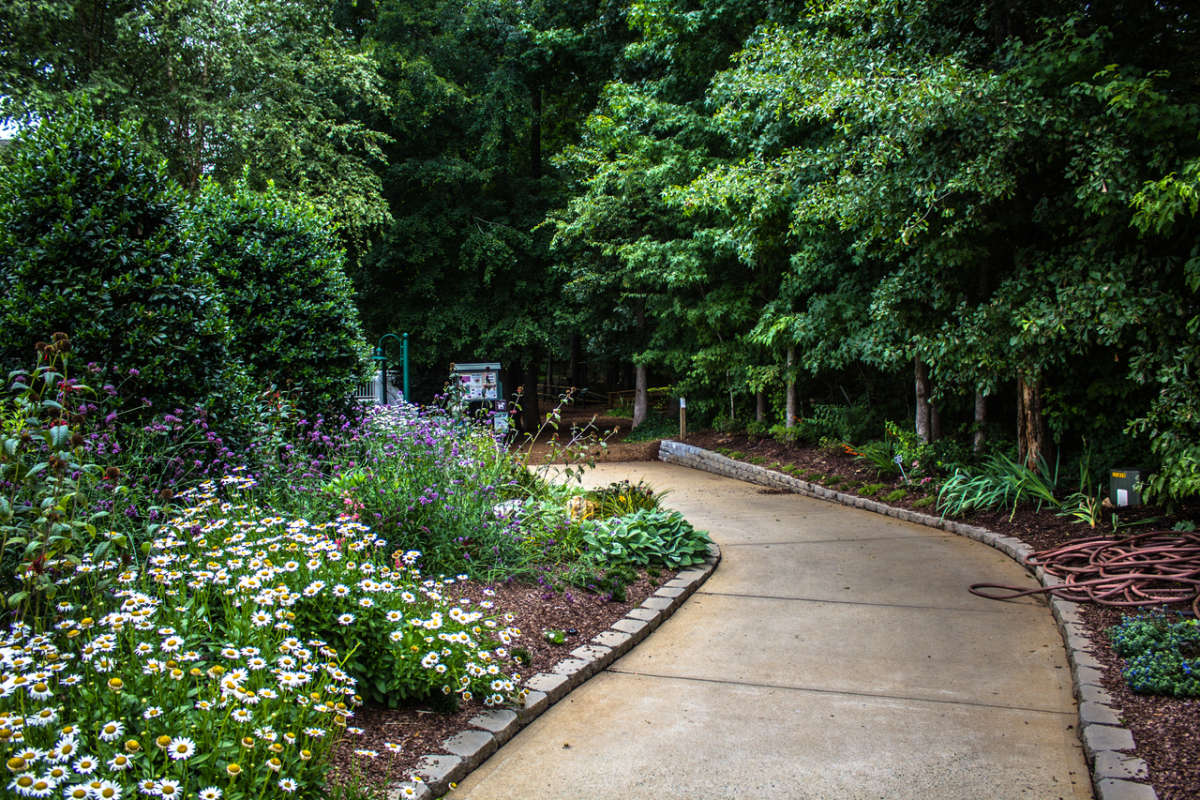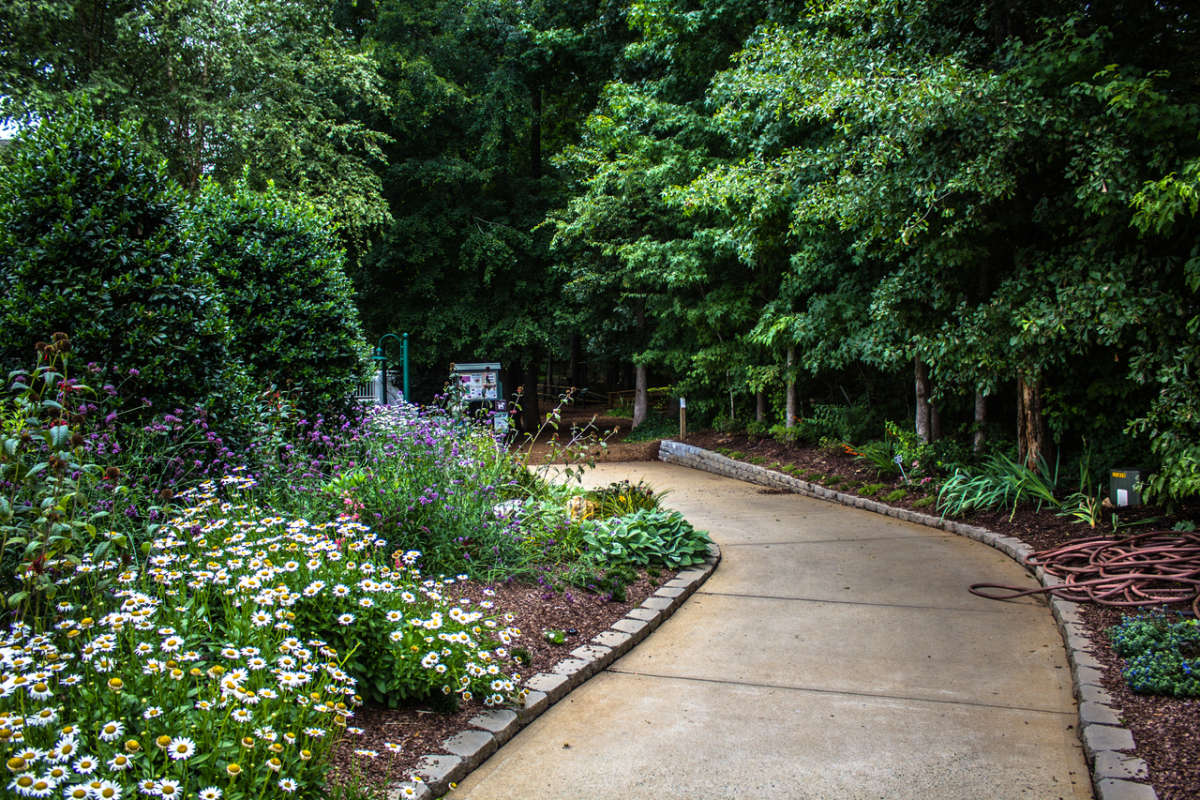 Please join the South Wake Conservationists to help spruce up the Bass Lake pollinator garden! We will be weeding, cutting back dead growth, spreading seeds and adding some pollinator plants! The pollinator garden where we will be working is located next to the picnic shelter. Volunteers should park at the shelter's parking lot. Please bring…
1 event,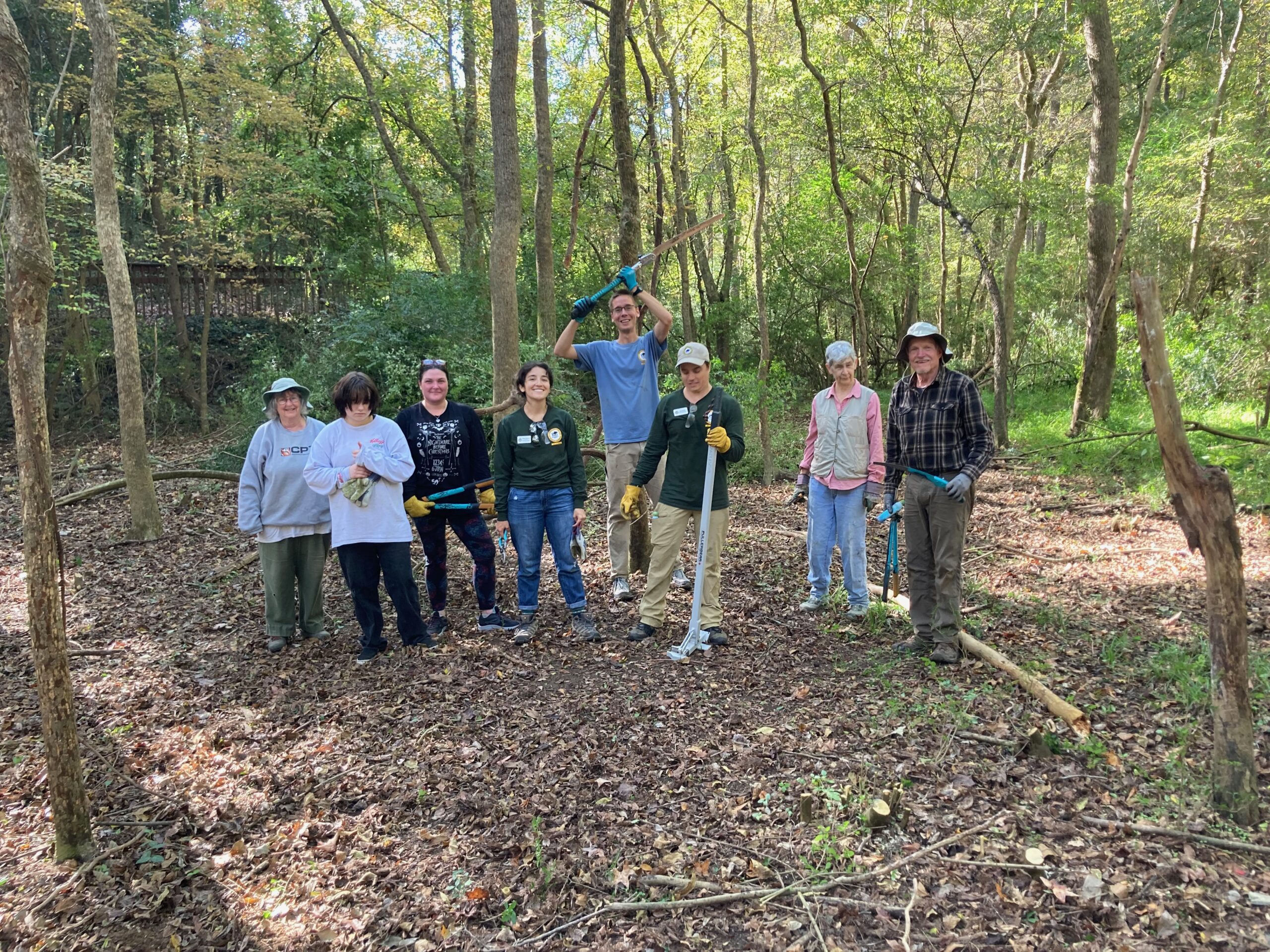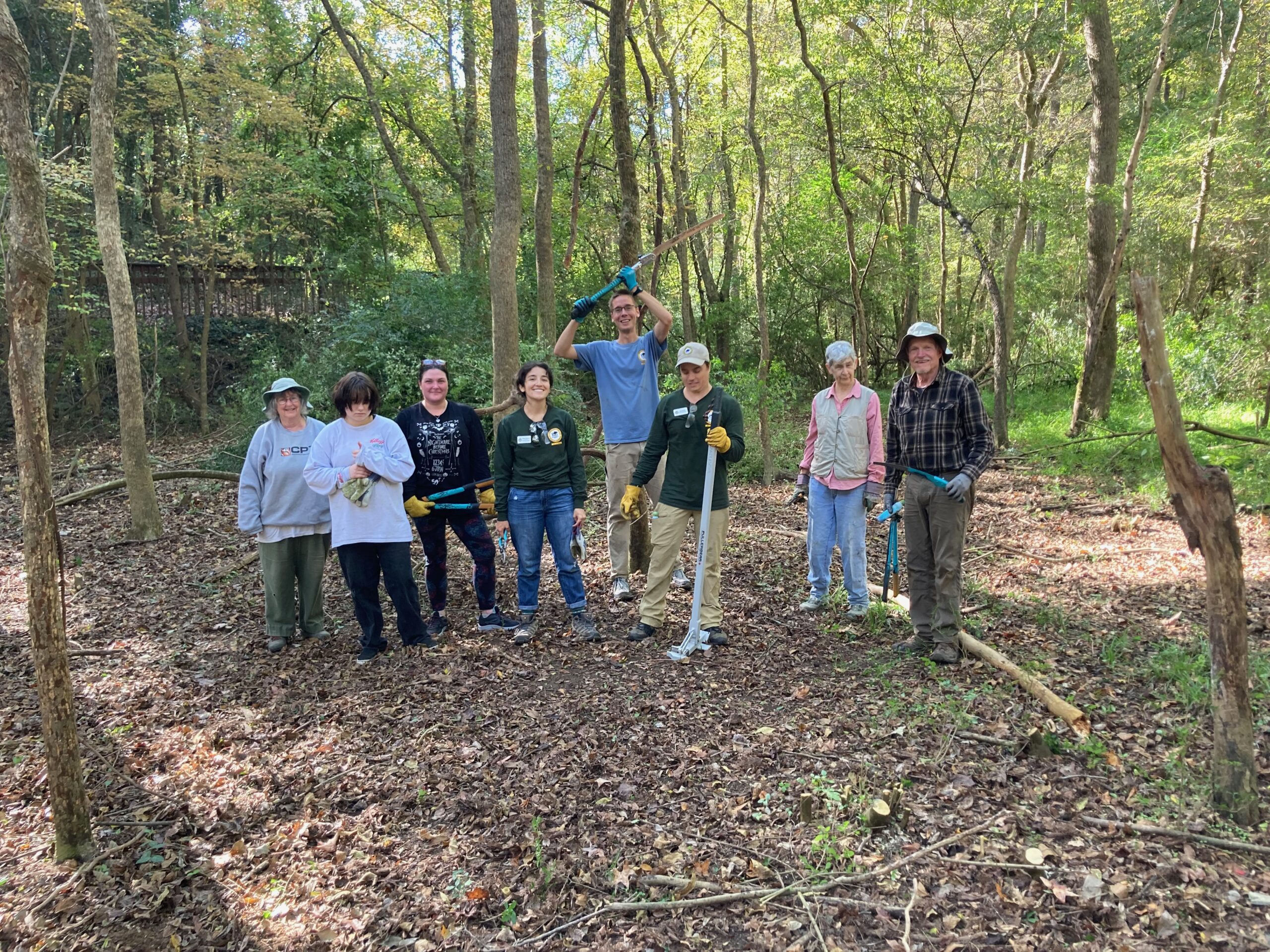 Join NCWF's newest chapter, the Tri-County Conservationists, for a habitat restoration chapter event! This is a great opportunity to learn more about the chapter's effort to promote environmental stewardship and create healthier wildlife habitat through action-oriented conservation. This will be the fourth chapter workday at Bolin Creek. We will continue where we left off last…
3 events,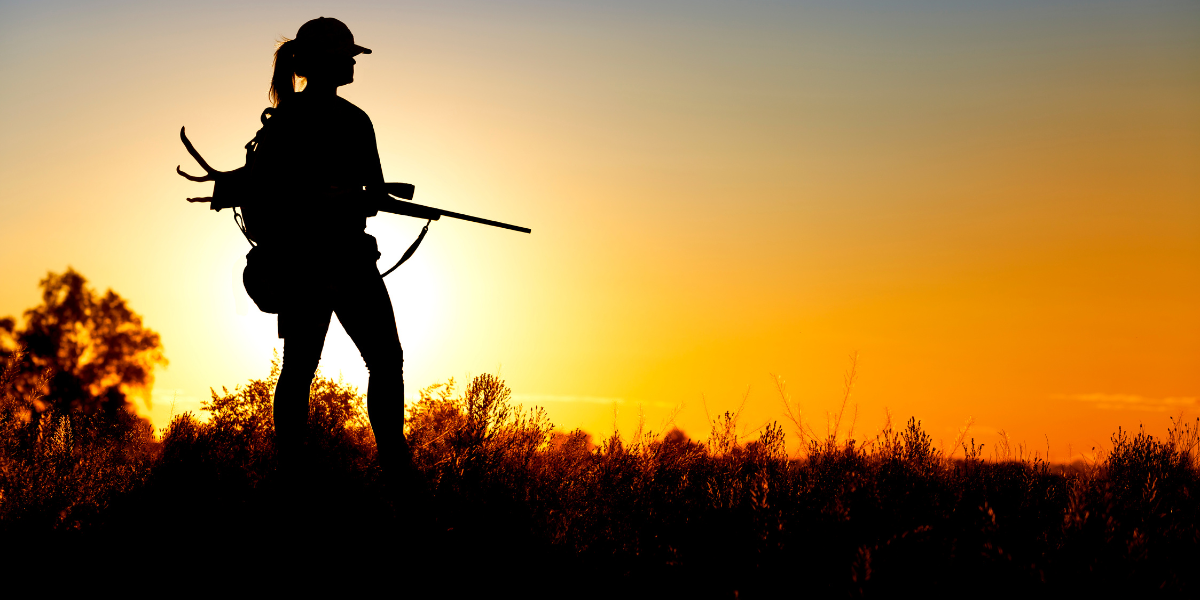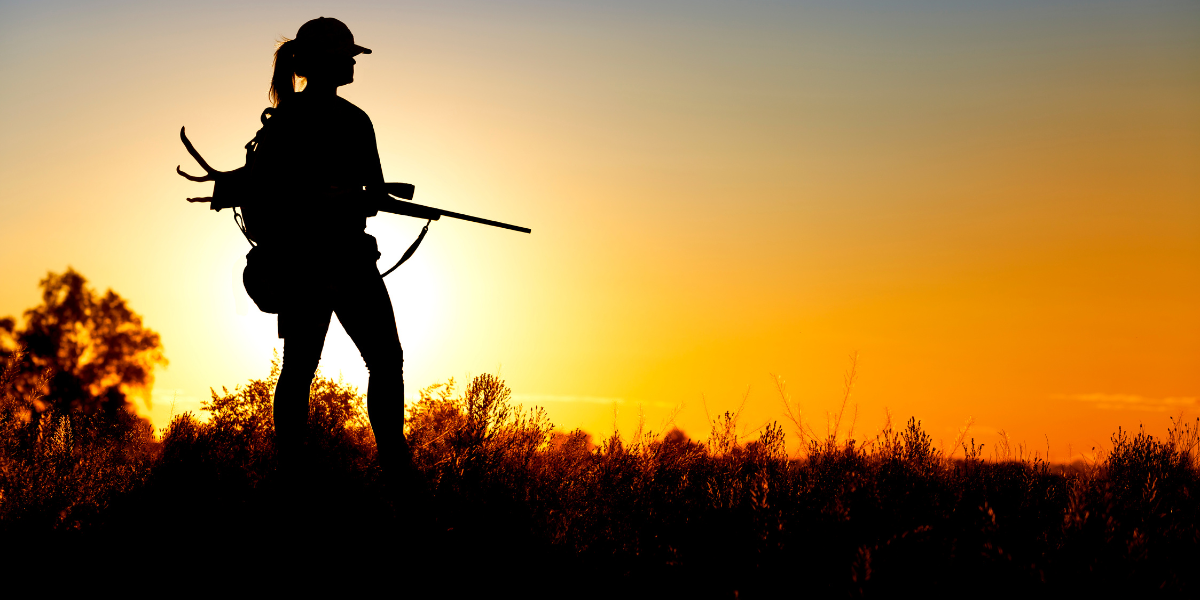 What:   Hands-on event:  Learn how to safely field dress, skin, and butcher deer in the field.  Learn also how CWD testing samples are collected. All attending are invited to participate in processing deer donated by area hunters. Cost:  Free to Attend. Limitations:  Limited attendance. Priority will be given to new hunters who have no friends/family…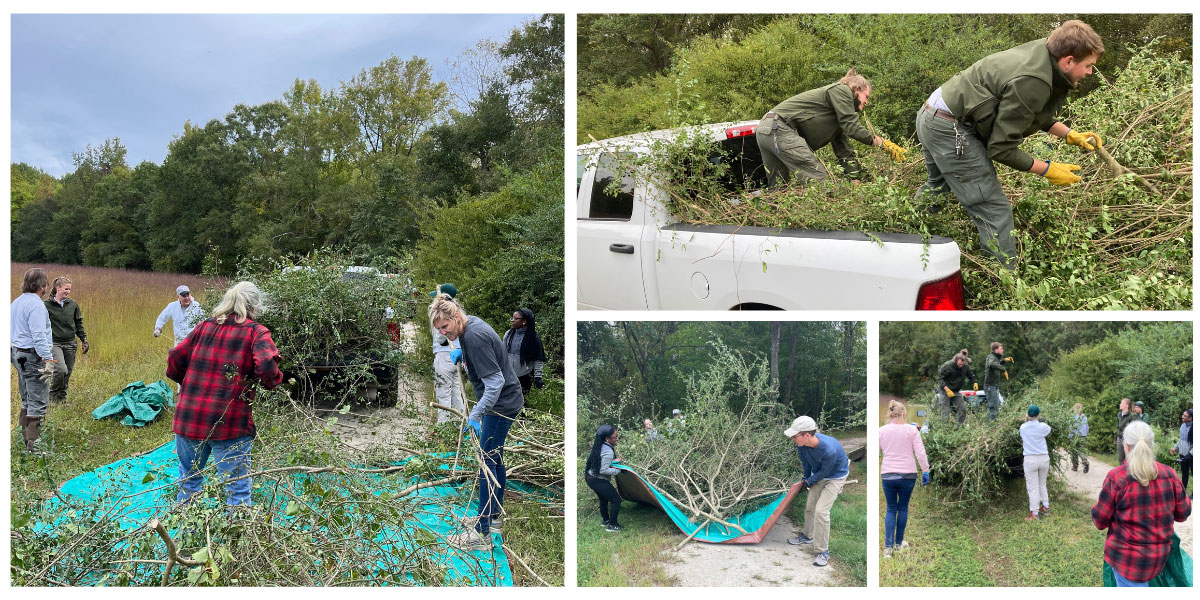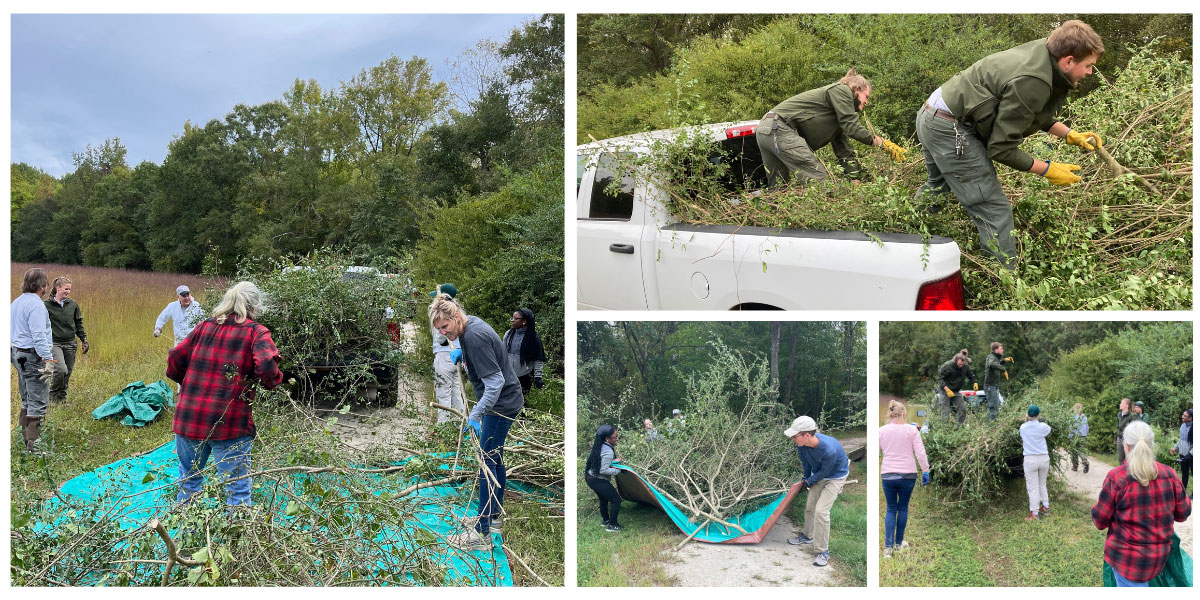 Join MARSH at Marvin Efird Park to do a little woodland plant cleanup. Volunteers should bring a full bottle of water and work gloves. Durable clothing including long pants and closed-toed shoes is highly recommended. Please click the link below to learn more and register. Text questions to Kristyna at 704-517-1949. LEARN MORE and REGISTER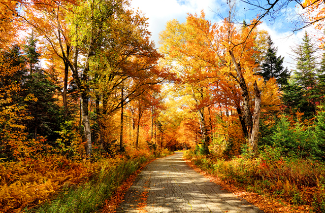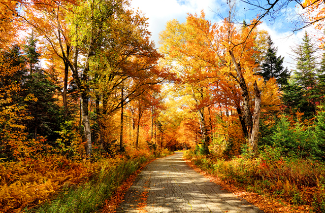 Join MARSH at Marvin Efird Park to do a little woodland plant cleanup. Please review the available slots below and click on the button to sign up. Thank you! Text questions to Kristyna at 704-517-1949. REGISTER HERE
If you synced the NCWF Events Calendar with your calendar and the events are not appearing, please click the "Subscribe" button above to refresh the connection. We are happy to help with any technical issues by email at [email protected].