Many people have left a gift to North Carolina Wildlife Federation in their will, trust, or retirement plans. No matter the size of your investment, a simple bequest assures a lasting impact on wildlife and habitat for generations to come.
If you have been planning to create or update your will and just haven't gotten around to it, we can help! You can use our free will writing tool to take care of the people, and even the wildlife, you love.
Our staff can also answer any questions you have and help you design a gift that will work for you and your loved ones and help protect North Carolina wildlife. We can show you how you can increase your income, reduce or eliminate capital gains and estate taxes, and receive a significant tax reduction now.
To schedule an appointment or get answers to your questions, contact Kate Greiner, VP of Philanthropy, at [email protected] or 704-332-5696. If you have left a gift to NCWF in your will, trust, or retirement plans please share your news with us! We'd like to thank you, understand your wishes, and celebrate your commitment to the cause.
Four easy ways you can be a philanthropist for wildlife:
Make a gift to NCWF in your will or trust. Find out how easy it is to put wildlife in your plans. Use our free will writing tool to get started.
Make NCWF a beneficiary of your retirement plan. You can consider full, partial or percentage options to benefit wildlife.
Consider a gift of life insurance that your family has "outgrown" or make NCWF a partial or full beneficiary of your plan.
Build your gift by using real estate and personal property.
A gift to NCWF in your will, trust, or retirement plans proclaims your confidence that we will continue to serve our mission and make a difference for North Carolina's wildlife, wild places and future generations.
Sample bequest language for gifts to NCWF
A bequest is easy to arrange, will not alter your current lifestyle in any way and can be easily modified to address your changing needs.
John Fuller
As Chair of North Carolina Wildlife Federation's Wild Lives, Wild Places Legacy Society, I will ensure wildlife and habitat are protected and conserved in North Carolina for generations to come.
Legacy Member Benefits
Welcome packet from NCWF VP of Philanthropy, Kate Greiner
Invitations to phone briefings and webinars with NCWF leadership and staff
Subscription to The North Carolina Wildlife Federation Journal, NCWF's quarterly magazine
Opportunities to meet with NCWF staff
Testimonials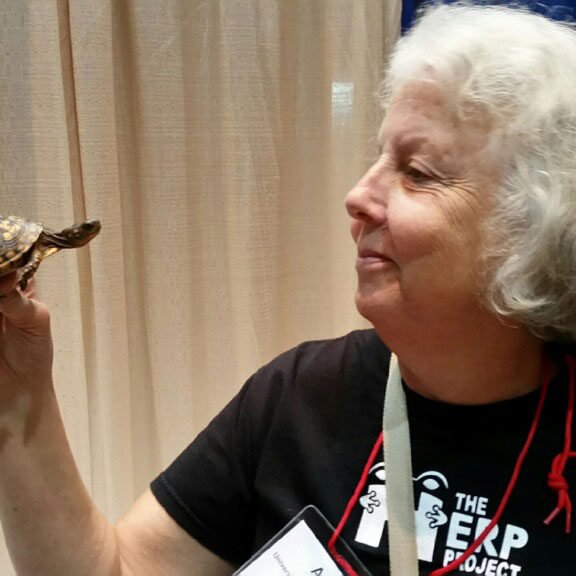 Ann Somers has spent a lifetime protecting amphibians and reptiles, like salamanders and box turtles. They are some of the most diverse and endangered species in North Carolina. To protect them and carry on her legacy, Anne has left a gift in her will to the North Carolina Wildlife Federation because she values NCWF's mission to protect, conserve and restore NC wildlife and habitat.
Ann Somers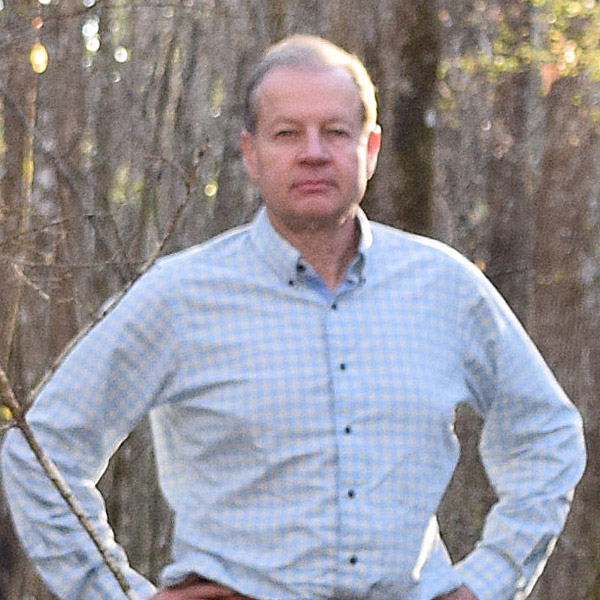 "You need to take care of stuff close to home and I want to leave something when I'm gone to help NCWF and the wildlife and habitats it works to protect. If your desire is a positive future for wildlife and nature and having quality outdoor experiences in North Carolina," he said, "then NCWF can help you further your dreams for conservation in the state. I support NCWF because it is an extremely effective advocate for landscape scale wildlife habitat connectivity from the mountains to the sea on both public and private conservation lands benefiting people from all walks of life from our cities to the rural areas of North Carolina."
Manley Fuller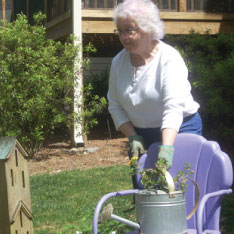 Leah Dey's passion is butterflies – especially Black Swallowtails and Monarchs. Learning about and observing the natural world is important to her and she wants to do what she can to help maintain and create wildlife habitats. This is why she has decided to leave a gift in her will to the North Carolina Wildlife Federation. She values NCWF as a partner in protecting, conserving and restoring North Carolina wildlife and habitat today and for future generations.
Leah Dey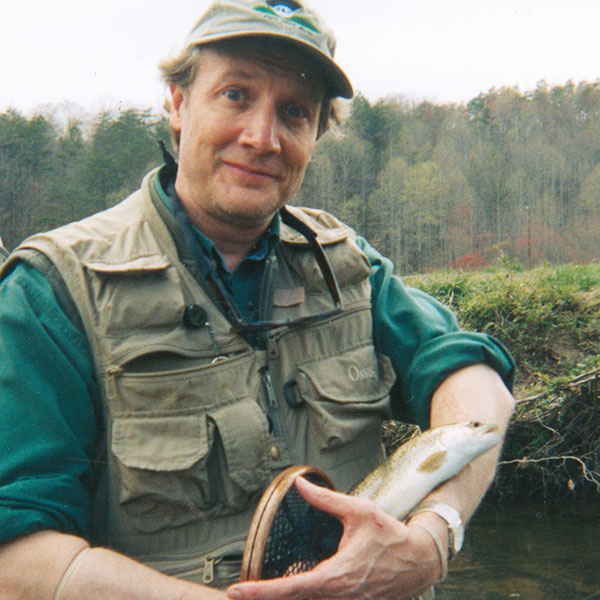 John Fuller, former board member of the N.C. Wildlife Federation, has been backpacking and fishing in the North Carolina mountains since he was a boy. "My family and I enjoy spending time in the outdoors and I am proud to be able to take my sons to some of the most beautiful mountains in the country. I want the natural habitats of North Carolina preserved for future generations." John knows that NCWF is constantly pursuing ways to keep the environment healthy. He included NCWF in his will. "I want to make sure that my sons, and their children, can experience the same North Carolina that I know and love."
John Fuller