Large Scale Pollinator Habitat Restoration Projects
North Carolina Wildlife Federation is pleased to offer technical guidance and assistance to members in order to best assist landowners with meeting conservation objectives. If you would like assistance with a large scale pollinator habitat restoration project, please contact Angel Hjarding, Director, Pollinator and Wildlife Habitat Projects.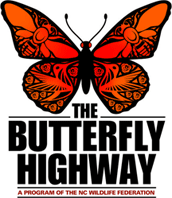 Support the North Carolina Wildlife Federation
Gather your family and friends and plan your next outdoor adventure for one of North Carolina's many unforgettable natural destinations. Help NCWF preserve wildlife and wild places for our children and future generations to come.