NCWF Scholarships for Future Wildlife Professionals
Since the 1970s, North Carolina Wildlife Federation has awarded scholarships to more than 300 college students from across the state to follow their dreams of studying and working in the wildlife and conservation fields.
NCWF provides up to seven grants to full-time students (graduate or undergraduate) who are enrolled in and attending an accredited NC college or university, including two-year programs. Eligible students must be majoring in the areas of wildlife, fisheries, forestry, conservation or the environment.
We appreciate the opportunity to identify and recognize deserving students and provide scholarship aid. Need and socio-economic elements are considered, and a good record of scholarship and extra-curricular involvement has an impact on final decisions.
Want to help? Underwrite a Student Scholarship
You or your company can make a positive difference for North Carolina students and for wildlife by underwriting a one-year NCWF Student Scholarship beginning with a tax-deductible gift of $1,000. Permanent scholarships can also be established in your name or in honor or in memory of someone.
NCWF has helped more 300 students become professional conservationists working to protect North Carolina's wildlife and wild places. With your support, we can help even more students to ensure a heritage of wildlife conservation in North Carolina.
We are proud of all of our scholarship applicants, many of whom have achieved significant success in the conservation field. Other past recipients include:
Jonathan Marchal (2004), director of education at The North Carolina Arboretum and the 2021 Environmental Educator of the Year winner at our 57th annual Governor's Conservation Achievement Awards banquet.
Scott Fletcher (1985), now a longtime NCWF partner who serves as the natural resources manager for Duke Energy.
Erin Singer McCombs (2008) works to restore streams as associate conservation director with American Rivers.
R. Wilson Laney (1973) is a recently retired senior biologist with the U.S. Fish and Wildlife Service who serves on NCWF's Board of Directors.
Dr. David Cobb (1982) serves as the wildlife management chief for the North Carolina Wildlife Resources Commission.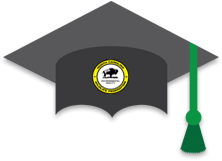 Join the Cause and Make an Impact
Help NCWF preserve wildlife and wild places for our children and future generations. Learn More.