Governor's Conservation Achievement Awards
The Governor's Conservation Achievement Awards honor individuals, associations, businesses and others who have exhibited an unwavering commitment to conservation in North Carolina.
By recognizing, publicizing and honoring these conservation leaders – from professionals and volunteers to young conservationists and lifelong conservation heroes – the North Carolina Wildlife Federation hopes to inspire all North Carolinians to take a more active role in protecting the natural resources of our state. The awards committee is comprised of qualified and dedicated conservationists who review all nominations and select the winners.
Recent Governor's Achievement Award Winners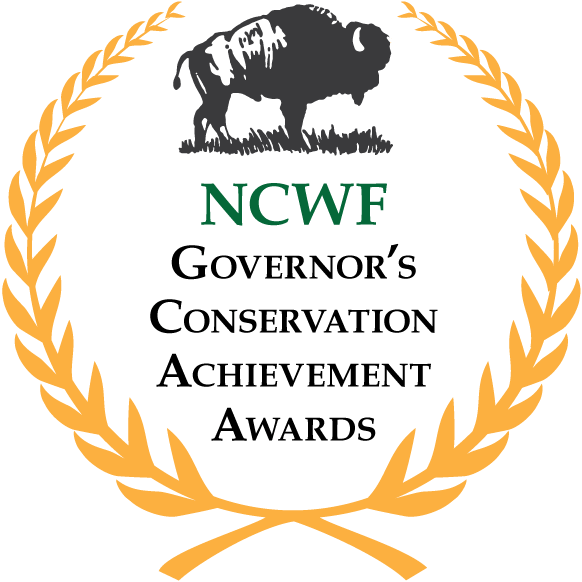 If you are interested in becoming a sponsor of the Awards Banquet, please contact Dom Canavarro at [email protected] or (919) 833-1923.
Join the Cause and Make an Impact
Help NCWF preserve wildlife and wild places for our children and future generations. Learn More.