With a strategic and deliberate focus on organizing groups of women interested in conservation and getting outside, NCWF seeks to foster camaraderie, skill building, peer mentorship, and professional advancement in order to remove obstacles for growth and leadership in conservation and outdoor pursuits. We work to amplify, elevate, and assist women in conservation while removing roadblocks for involvement and aspirations.
"The environment, after all, is where we all meet, where we all have a mutual interest. It is one thing that all of us share. It is not only a mirror of ourselves, but a focusing lens on what we can become." — Lady Bird Johnson
We are mindfully and strategically aware of the importance of diversity, equity, and inclusion in all that we do. We also specifically incorporated two programs to reach female conservations seeking leadership in the movement and/or opportunities to learn more and get involved in hunting and fishing.
Women in Conservation Leadership-Charlotte
Women in Conservation Leadership-Charlotte is NCWF's focus group empowering and developing female leaders in conservation. The initiative brings together women of various backgrounds to strengthen networks, skills and leadership. Discussions center around empowering women as leaders in conservation, understanding the barriers and opportunities for building women's leadership, and individual and group commitments to take action.
Artemis is a group of bold, impassioned sportswomen out to change the face of hunting and fishing. The Greek goddess Artemis is the protector of the hunt and of nature. She is usually depicted with her trusty doe deer, a bow and arrows. She knew it as her duty to protect wildlife and the sanctity of the hunt.  Artemis sees her as an extremely fitting icon to represent our philosophy. We embody Artemis' wild spirit and protective nature to boldly carry the conservation torch for the modern sportswoman by engaging in every facet of the sporting conservation life.
As sportswomen and conservationists we do more than hunt and fish. We have an obligation to give as well as receive and to embody an inclusive culture. The complete sportswoman can skin a deer, land a burly brown trout, navigate in the wild, and she knows her game commissioners and politicians, knows wildlife laws, defends all wildlife, advocates on their behalf, and teaches others these skills. We cannot expect the next generation to enjoy the privilege of our irreplaceable lands, waters and wildlife without our explicit engagement in all facets of the sporting conservation life. Artemis embodies the definition of the complete sportswoman and sees it as our duty to use our platform to promote and teach this philosophy.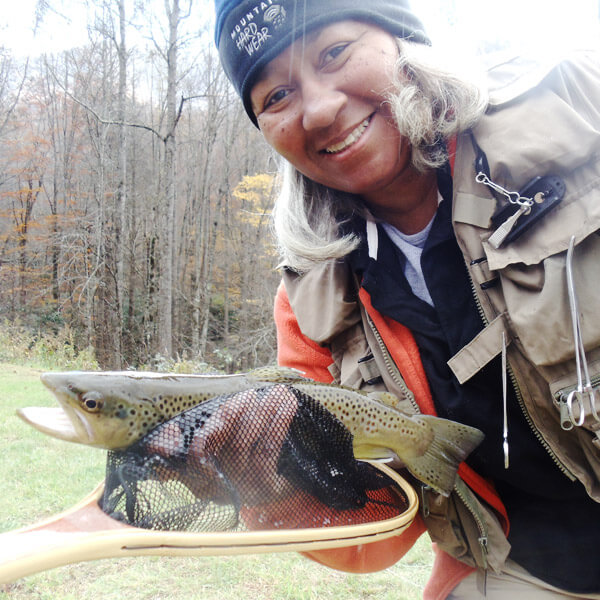 Join the Cause and Make an Impact
Help NCWF preserve wildlife and wild places for our children and future generations. Learn More.