NCWF Members Invited to Watch Migratory Birds at Coastal Wildlife Refuge, Jan. 12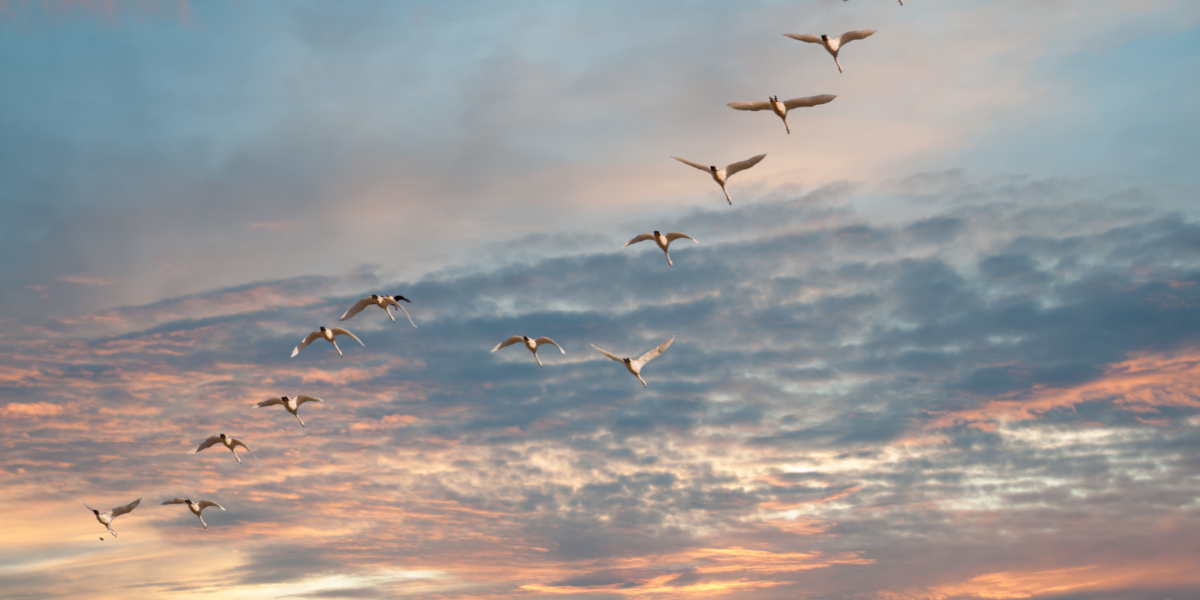 Not many people have the chance to experience the magnificent sights and sounds of migratory birds: The honking and nasally chatter of a flock of snow geese as they burst and swirl into the sky. Musical o-ka-leeee sounds and flashes of bright color against the sleek black plumage of red-winged blackbirds. Melodious calls and rhythmic humming and whistling from the wings of elegant, snow-white tundra swans.
Join North Carolina Wildlife Federation on Jan. 12 for a waterfowl birdwatching adventure at the Pungo Unit of Pocosin Lakes National Wildlife Refuge. The sprawling coastal refuge in North Carolina's Inner Banks on the Albemarle-Pamlico Peninsula is an overwintering home to vast flocks of snow geese, tundra swan, red-winged blackbirds and other migrating waterfowl.
NCWF biologist and Red Wolf Education and Outreach Coordinator Katerina Ramos will guide participants on a 20-mile drive around the Pungo Unit, with stops along the way to observe and learn about the refuge and its wildlife and their habitat.
"We'll hopefully catch some spectacular shows in the sky and on the ground as these magnificent birds roost on the lake, cover the ground like blankets and feed on the farm fields and aquatic vegetation," she said.
Attendees also will learn about waterfowl migratory patterns, why the enormous flocks of migratory birds make the Pungo their winter home, and how moist soil and farm fields play a significant role in their habitat. 
Many of North Carolina's migratory birds face challenges such as climate change, habitat loss, collisions with artificial structures during migration, and loss of protein sources due to harmful chemicals.
The not-to-be-missed waterfowl spectacle aligns with NCWF's efforts to engage communities to help protect and restore habitat for migratory birds that breed in North Carolina and refuel during migration.
Ramos added, "This outing and future nature walks are a great way for people of all ages to engage in outdoor adventures with experts and mentors who enjoy sharing their passion and excitement for the wonders of the natural world." 
The Migratory Birds of the Pungo Unit tour will be held from 8-11 a.m. Thursday, Jan. 12, at the Pungo Unit of Pocosin Lakes National Wildlife Refuge in Pantego, NC. The event is free for NCWF members.