Where Are We?
Over the last 20 years, monarch butterflies have declined 90%. Their habitat is being developed at a tremendous rate meaning they have less milkweed for monarch caterpillars to eat. They cannot survive without it. The Butterfly Highway program is a "highway" of connected pollinator habitats throughout North Carolina, providing monarchs and other pollinators with milkweed and other flowering native plants for them to feed on and take shelter. A Pollinator Pit stop along the Butterfly Highway can be as small as a container to large-scale roadside habitat restoration. Over 30,000 acres of pollinator habitat have been registered since the program's inception. You can be a part of the solution by registering your garden, planting pollinator seeds, and celebrating your commitment to pollinator habitat.
30,000 registered pollinator pit stops 09/01/2018
1000 registered pollinator pit stops 12/31/16
70 registered pollinator pit stops 02/01/2016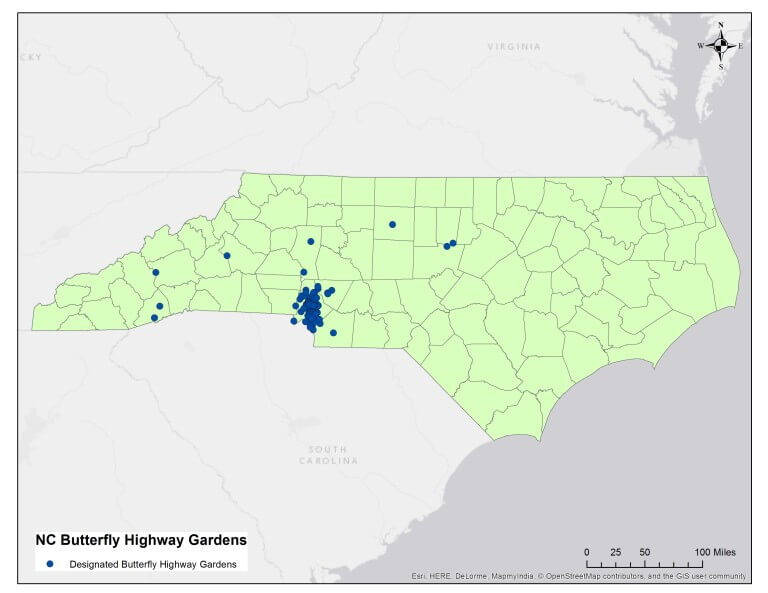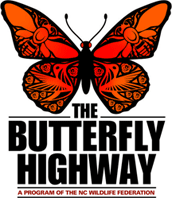 Support the North Carolina Wildlife Federation
Gather your family and friends and plan your next outdoor adventure for one of North Carolina's many unforgettable natural destinations. Help NCWF preserve wildlife and wild places for our children and future generations to come.