Conservation Conversations: Talking "Little T" with Fred Harris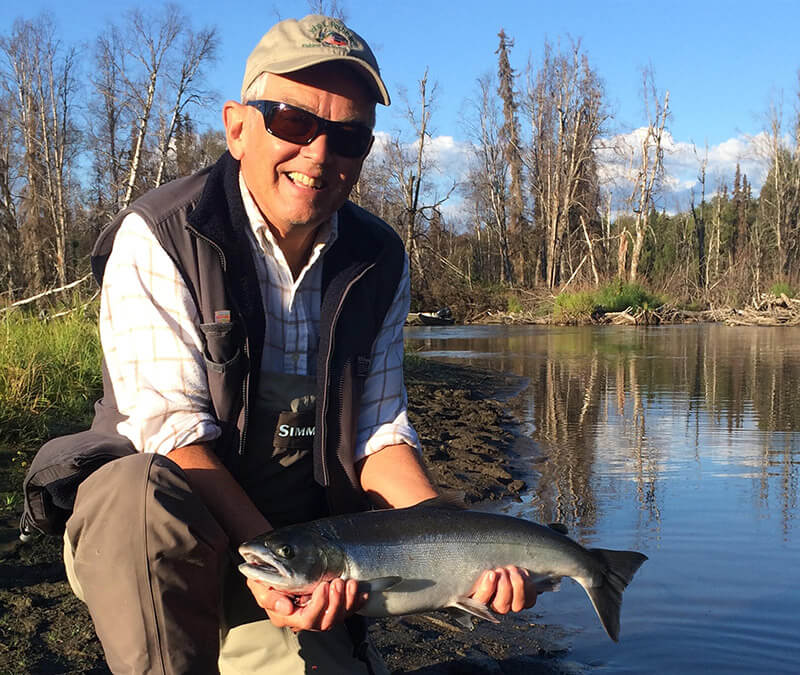 Fred Harris joined the North Carolina Wildlife Federation in 2011 as a natural resources specialist, following a notable 36-year career with the NC Wildlife Resources Commission.  He began his tenure at the commission as a fishery biologist, later working his way up to chief and then deputy director of the agency.  He was president of The American Fisheries Society in 2003-04. 
Growing up trout fishing in West Virginia gave Fred "a feel for the mountains and an emotional attachment to the resources there." That passion, plus four decades of experience in fisheries, natural resources management and environmental sciences, made him a perfect fit to lead our habitat conservation and restoration efforts in the Little Tennessee River Basin. We chatted with Fred recently about the protection and importance of native fishes and other wildlife through the Little Tennessee River Native Fish Conservation Partnership.
NCWF: What's unique about the Little Tennessee River Basin?
Fred: The "Little T" is a biological gem with an incredible diversity of life that begins in northeast Georgia and flows across North Carolina and into eastern Tennessee. The basin encompasses everything from small tributaries to cold-water mountain trout streams to large rivers. And it's home to amphibians, mollusks, crayfish, aquatic insects and more than 100 species of fish, some of which you won't find anywhere else in the world. It was even designated as an essential global biological hotspot by the World Wildlife Fund.
NCWF: How did the Little T Native Fish Conservation Partnership begin? 
Fred: In 2013, the NC Wildlife Federation hosted a meeting of individuals and organizations interested in conserving the native aquatic fauna of the river basin.  A partnership was formed and in 2015 the Little T was recognized as the nation's first Native Fish Conservation Area. The Partnership now comprises more than 20 member organizations. 
Our membership is quite diverse and includes federal and state natural resources agencies, the Eastern Band of Cherokee Indians, conservation organizations, universities, and electric utility companies. The partnership incorporates biological needs and local community values into the management practices to restore and enhance native fish and mollusk populations throughout the basin. 
NCWF: What's the partnership working on to reduce stream obstructions?
Fred: One of the big issues in the Little Tennessee River Basin are obstructions that disrupt flows and prevent organisms from moving up and down the river. These are often low head dams that were originally built to operate mills used to grind wheat or corn, and poorly designed road culverts.
Obstructions across streams – be it a dam, culvert or whatever – prevent fish and many other aquatic organisms from moving upstream and downstream. Removing barriers by taking out the dams and replacing culverts with bridges, helps expand the  range of fishes, mussels, crustaceans and other organisms. Letting them freely move up and down streams means they can once more spawn and establish populations in areas previously rendered inaccessible by  human activity.
NCWF: What is the partnership doing to help restore stream banks?
Fred: We're part of a project called Shade Your Stream. Erosion from the land into the streams deposits silt that can smother organisms and limit reproduction for fish that drop their eggs on the bottom of the stream bed. Also, when there's no vegetation, sunlight gets down in the stream and heats the water to the extent that the cooler water fishes and other organisms can't tolerate it and have to move out of the area. Shading streams helps maintain the cool water so those native fish requiring cooler water can continue to exist. We also have volunteers involved  in planting vegetation like buttonbush and grasses, which helps slow down or stop erosion. 
NCWF: Tell us about public education and outreach programs.  
Fred: We're fortunate the Little Tennessee River has many streams clear enough that you can see something when you put your head underwater. Thanks to a grant from The Glass Foundation, NCWF purchased equipment for a snorkeling program that is focused on kids, but open to all ages. It's been a great educational tool that kids love. They're amazed when they put the snorkeling gear on and look underwater at the wide variety of fish, mussels and crayfish, and all the other things they can see. 
Several of our partners also are active in the Fish in the Classroom program, where we bring fish eggs into classrooms so kids can watch the eggs hatch after an incubation period. They watch the fry (newly-hatched fish) develop and then take them at a very early age out into local waters and release them. Some classes can actually raise the fish — feed them, watch them grow for a period and then send them back out.
The Kids in the Creek and Fish in the Classroom programs both tie into Shade Your Stream. Collaboration and partnerships are threaded throughout the Little Tennessee NFCA endeavor. Together, these partnerships and programs help kids appreciate the life history of those fishes and various things that are important to them, and imparts the value of special natural places.  
NCWF: What's been the partnership's most significant success?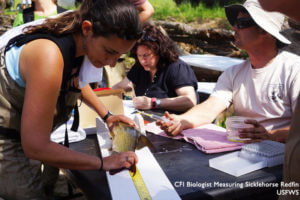 Fred: Through habitat restoration and protection, we've created more favorable conditions for many species found in the Little Tennessee River Basin. I think our biggest success is reintroducing fishes in waters where  poor land-use practices of the past reduced or wiped out many fish populations. 
For example, the diversion of the water into a hydroelectric power project caused a large section of the Cheoah River to dry up. As part of that project's relicensing, the company's owner was required to put some water back in the river and for the first time in decades, we had flows of water. 
Although it had been dry for so long, we could still identify the native fish that were there before,  and reestablished some populations by restocking. The North Carolina Wildlife Resources Commission and Conservation Fisheries, Inc. (CFI) have worked very diligently in culturing, raising and stocking native fish. CFI is a  leader in taking rare minnows and figuring out how to care for the  fish in aquaria, breed them, hatch the eggs and raise them to sizes suitable for release into selected waters.  We've relocated fish from nearby waters or fish hatcheries, and now several areas of the basin support reproducing populations of previously rare or locally extinct fishes and mussels. Some of the fish that would have been there 100 years ago are now there again.
NCWF: What do you hope to see over the next year?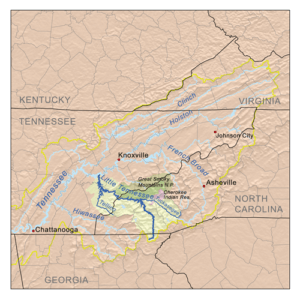 Fred: One of the keys to our success is public involvement and knowledge about the basin's resources. We're working hard on how we can be effective in doing that with the resources we have. From the standpoint of NCWF, most of the work we accomplish is through our chapters and affiliates, so I'd love to see a chapter in the Little T area. We're looking to find that core of interested individuals who could come together as a chapter and maybe have native fish conservation as one of their focal areas. If you have an interest in helping with that, you can email NCWF Director of Conservation Partnerships, Tara Moore, at [email protected].
NCWF: Any parting thoughts?
Fred: What drew me to this particular river basin was meeting various people and groups that were interested in doing something to conserve its resources. Native fish resonated with them, so it made a great place to try out this native fish conservation area concept. We've been able to coordinate and combine efforts by bringing these groups together with a native fish focus and coming up with ideas that individual partners wouldn't necessarily have come up with on their own. As a result, there's great synergy going on with native fish conservation where the whole of the product is greater than the individual sum of the products. 
Here are 8 ways you can help protect the Little Tennessee River Watershed: 
Clean your fishing and recreational equipment between trips to avoid carrying unwanted, invasive hitchhikers between rivers. 

Never leave live bait in or near a river unless you collected it there.

Always follow application and disposal instructions when working with home, lawn and automotive chemicals.

Plant native trees, shrubs, and other woody plants along streams. 

If you disturb the soil, take proper measures to keep the dirt from eroding into streams.

Look for ways to capture stormwater runoff on your property and ensure it's soaking into the ground, preventing oil residue and other toxins from entering waterways.

Learn more about native fish conservation by

watching this short video

about the Little T.

Check out the

Story Map section

of the Little T website to find out about where the work is being done and natural resources can be found. 
Support NCWF in our efforts to conserve wildlife and wild places in North Carolina.