Guest Blog: Gardening for Life Community Event Featuring Bestselling Author Douglas Tallamy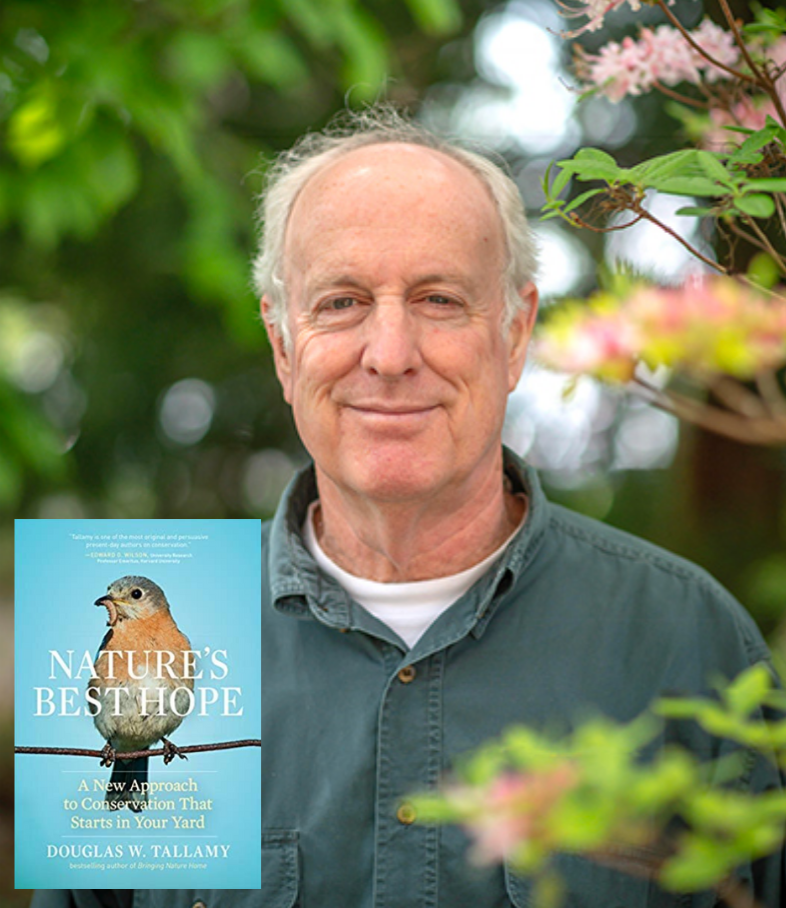 Bestselling Conservation Author Inspires a Community to Take Action
– Written by Corrie Woods, Gardening For Life Project Leadership Team
"[A] proactive approach to earth stewardship will no longer be the unfulfilled dream of a few environmentalists, but a culturally embraced imperative, not only because we have no other choice, but because it works. It is nature's, and thus humanity's, best hope." – Douglas W. Tallamy, Nature's Best Hope
What happens when a few nature-loving friends sit down for a chat about one of bestselling author Douglas Tallamy's recent books, and about biodiversity in our backyards? In this case, the desire for change within our community was born.
That day, this group of friends created the Gardening For Life Project with the vision to bring Douglas Tallamy to town to energize our community and hold a huge celebration for wildlife, habitat and community.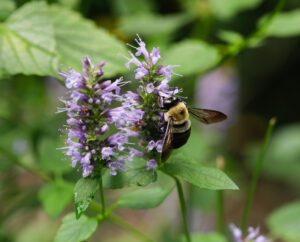 There was concern at the outset that it would be hard to drum up enough support and participation in our rural community to make this event a success. Polk County sits tucked into the Carolina Foothills just north of the South Carolina state line and encompasses 239 square miles with a population of just 19,000 people, making it one of North Carolina's smallest counties.
Not to be daunted, however, our team was determined to make this event a reality. We knew that what our community may lack in size, it more than makes up for in community spirit… not to mention the treasures of biological diversity that we are dedicated to protecting in our area. Our strategy was to create a free event that would attract people from throughout our region and from all walks of life. With just such a community gathered, we could build excitement about engaging in our habitats at home, present eye-opening information as a call to action, and plant seeds for ongoing initiatives and conversations.
It did not take long for people to start sharing the news and – in the blink of an eye – the project attracted community partners, contributors and exhibitors, all lined up for a March 4th , 2023 Gardening for Life Celebration. This free community event has been made possible by tremendous community support including a faith community committed to environmental justice, The Congregational Church (UCC) of Tryon, and a land trust organization helping to preserve and protect the region, Conserving Carolina. Additional partners and supporters range from a local realty company to a small membership-driven library to an organization committed to protecting the North Carolina red wolf populations… and many more!
Facets of the March 4th event include:
A talk by renowned ecologist and NY Times bestselling author, Dr. Douglas Tallamy on his book "Nature's Best Hope".

Educational Exhibits by over 20 healthy-habitat related organizations and businesses, including NCWF and their Butterfly Highway program. 

Native plant sales by some of the finest growers in the region.

Seeds in Schools – a giveaway of pollinator-friendly seeds with packages hand decorated by our students.

Tallamy's Trees – a giveaway of 500 White Oak saplings.

And more!
The event will be hosted at Polk County High School in Columbus, NC. Our 750 member reserved seating has already been filled. However, you can register for the live streaming of the event at the Gardening for Life website. There you will find all of the latest news about the event and additional resources about our exhibitors and partners.
NCWF has been instrumental in helping this event become a reality, and we are looking forward to a continued relationship between our community and the work that NCWF is doing throughout our state. In our mind, this event is a great way to start.
"When Corrie first mentioned the Gardening for Life event, I immediately knew that NCWF would love to be involved." Says NCWF Director of Conservation Partnerships Tara Moore, "Doug Tallamy's message rings very true for our chapter leaders, members, staff and board as we work to protect wildlife in their natural habitats including backyard spaces. At the event, I will bring materials and activities focused on creating a backyard wildlife habitat, including the needs for food, water, shelter and places to raise young. Participants will also be able to leave with their own Butterfly Highway seed packets, containing an assortment of native seeds to supplement a backyard habitat and provide for pollinators."

With a sold-out event including folks traveling from across the region to join us and a livestream for expanded reach, we are so encouraged by the dedication and excitement of our North Carolina community. While March 4th is coming up fast, it is our hope that this is just the beginning of a more robust, action-driven conversation in the Carolina Foothills about preserving and protecting the wildlife and habitat of our biologically rich and treasured landscape.