Hiking for Habitat: Day 52, May 13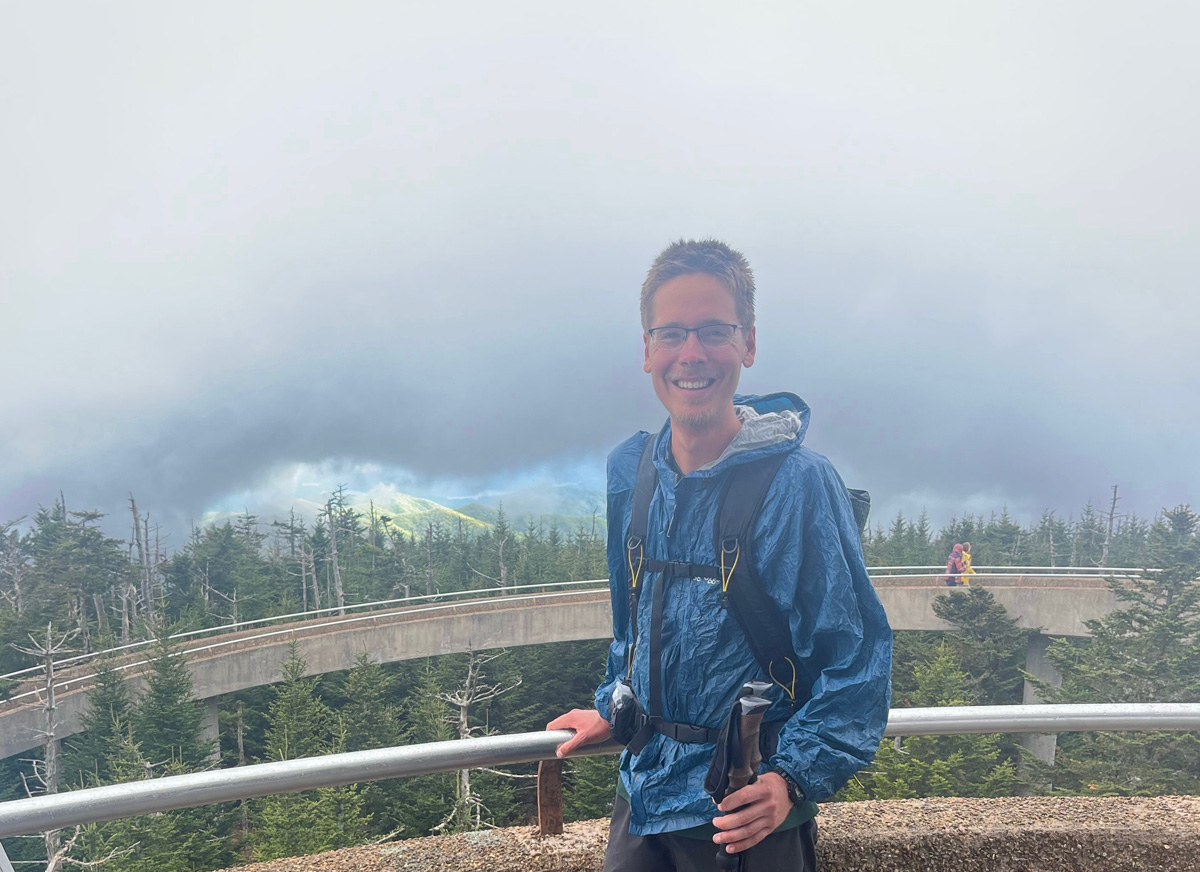 May 13 – Last day of the MST!
28 miles from Cherokee to Clingmans Dome. Well, I completed the MST today. Long day of hiking deep within the Smoky Mountains. Barely any road crossings and only a handful of people. I kept my headphones out for most of the day so I could soak in the last stretch of trail. My dad was waiting for me at the finish. He played a HUGE role in getting me to Clingman's Dome. I can't thank him enough. We celebrated back in Cherokee. The hike is done—no great epiphany. The lessons and realizations are within the life of the journey itself, not in its ending. I will never forget the 52 days I spent walking across the state of North Carolina. Of course, there were challenges, but I never felt alone. Thank you to all the kind strangers who became friends. And to all my friends and family who were with me every step of the way. And, of course, to NCWF for their effort in protecting, conserving and restoring NC wildlife and habitat. I am eager to return the favor and pay forward all the generosity I received. The connection I have to my home is undoubtedly stronger. The love I have for NC wildlife will never fade.