NCWF Hosting iNaturalist Bioblitz to Showcase NC's Biodiversity During the Summer Season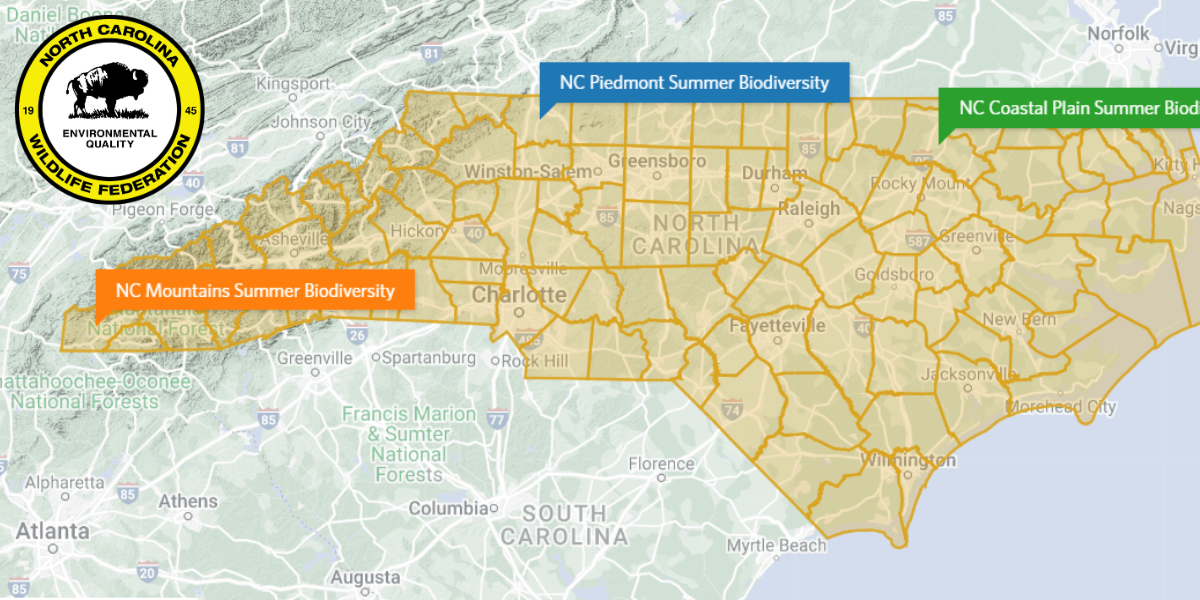 It's no secret that North Carolina is a biodiversity hotspot. From the Great Smoky Mountains to the Outer Banks, North Carolina is a state full of bountiful natural wonders to explore. 
This summer, we are encouraging anyone and everyone to get outside and see what they can find during the hot summer season.  This iNaturalist bioblitz will be a competition between North Carolina's three main eco-regions: Mountains, Piedmont, Coastal Plain. Between June 21 and September 23, compete to see which region posts the most observations and records the most species. Competition updates and observation features will be posted on NCWF's social media platforms once every two weeks!
Beyond a friendly competition, the bioblitz will serve as an opportunity to highlight biodiversity, participate in citizen science, expand the statewide community of naturalists, and encourage people to get outside and connect with nature. 
How to Participate?
Join the North Carolina Summer Biodiversity Project Page

. Even if you don't join, observations that are made in North Carolina within the June 21 – Sept 23 timeframe will still be recorded on the project's homepage and on the corresponding region project page. 

Get outside and post observations starting June 21!
Please email [email protected] with any questions!