Ocean Advocacy Workshop Teaches Participants How to Champion for Oceans and Environment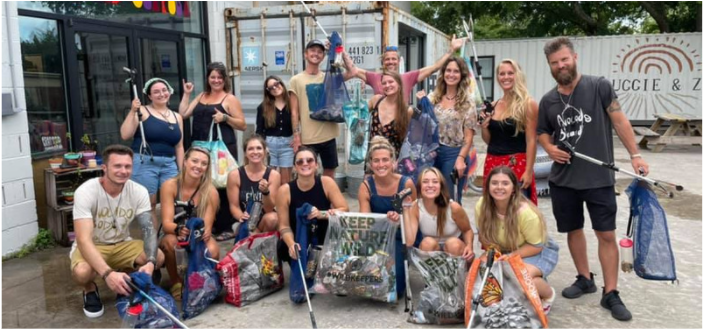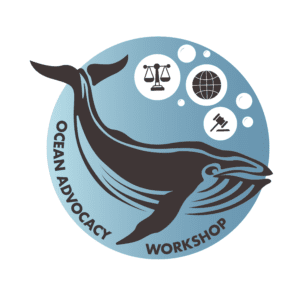 A first-of-its-kind Ocean Advocacy Workshop (OAW) designed to teach participants how to champion for oceans and the environment is coming to North Carolina, March 25-26. The two-day workshop will educate attendees about local and state issues, train them on online and in-person civic action and motivate them to become environmental champions through social media and political engagement.
North Carolina State University, University of North Carolina Greensboro, North Carolina Wildlife Federation and Plastic Ocean Project are hosting the event at the Summit Environmental Education Center located at Haw River State Park in Browns Summit, NC.
Participants will learn how to communicate effectively with their federal, state and local representatives and engage with their local communities on critical environmental policies and legislation. The workshop will address petitioning, procedural etiquette and how to dress appropriately for meetings with elected officials, effective ways to contact and follow through with representatives, and how to format and craft letters and emails. 
During breakout sessions, participants will role-play to learn the nuances of using social media for environmental advocacy and the language to use and avoid when advocating for environmental causes. Event organizers hope the workshop will attract participants who reflect diverse ages, races, ethnicities and gender identities throughout the region. 
"The environmental advocacy workshop is for anyone and everyone who wants to find their voice so they can start advocating for sound solutions to help protect our oceans from human impacts," said Dawn Dolson, member of the Ocean Action Workshop leadership team. 
"Attendees will learn effective strategies and skills to empower them and make them more comfortable with taking action. They'll leave the workshop with pertinent environmental advocacy materials that they can apply to many causes in their own communities."
Ocean Advocacy Workshop topics
Strategizing for Effective Advocacy

Importance of Diverse Voices in Environmental Conservation

Policy Overview: Marine Wildlife Fisheries Management in NC 

Social Media and the Environment 

Political Power: How Your Actions Can Make A Difference 

Plastics in the Ocean: Problem and Solutions 

David and Goliath: The Fight to Save the Wildlife Refuge 
Speakers, presenters & moderators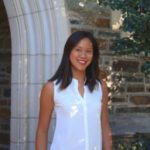 Dr. Stacy Zhang, Marine Ecologist, University of North Carolina Charlotte
Dr. Zhang is a postdoctoral researcher at the UNC Institute of Marine Science in Morehead City. She obtained her Ph.D. in Marine Science and Conservation from Duke University's Nicholas School of the Environment and a B.S. in Biology from the University of North Carolina at Chapel Hill. Her research interests span from basic ecology to social drivers of coastal resource use. Her doctoral research investigated how species interactions affect community structure and coastal habitat restoration, specifically of seagrasses. Currently, Dr. Zhang's research focuses on quantifying changes in fish biodiversity across time and space and identifying environmental and human drivers of change. She has served as a co-instructor and teaching assistant for courses ranging from molecular biology to ecological travel in the Caribbean. Additionally, she's a strong proponent of scientific outreach and communication and has worked as an organizer of The Scientific Research and Education Network.
Karley Kranich, Marketing and Communications, UpShift Strategies
Karley has a decade of experience helping nonprofits find their voice and tell their story. She has led communications departments, worked within nonprofits and been a consultant and trainer. Karley develops communications campaigns on progressive and environmental issues and is Director at UpShift Strategies, a progressive firm in Washington, D.C. While at the Environmental Defense Fund, Karley led communications for the sustainable Supply Chain team and served as the main media contact. There Karley also led the website development for the Supply Chain Solutions Center, a resource for global sustainability professionals. As a consultant at Spitfire Strategies, Karley traveled around the U.S. training nonprofit executive directors in communications planning and storytelling.
Beth is the Principal Consultant of Leighway Consulting, a nonprofit consulting firm specializing in intercultural communications training, fundraising and board management. Throughout her career, she has managed multimillion-dollar fundraising campaigns locally, nationally and internationally. When work isn't calling, you can find Beth exploring NC's native lands as a co-founder of Bull City Trailblazers, NCWF's first community wildlife chapter in Durham. Some of her favorite activities include hiking, gardening and fishing. Beth earned a B.S. in Applied Arts and Sciences from Rochester Institute of Technology and an M.A. in Education, Curriculum and Instruction from the University of Phoenix. She holds professional certifications in Art History, Intercultural Communications and Graphic Media Publishing from Rochester Institute of Technology. She is a certified International Humanitarian Law instructor for the International Committee of the Red Cross and Red Crescent and has her Certification in Grant Writing from Notre Dame.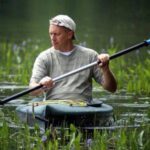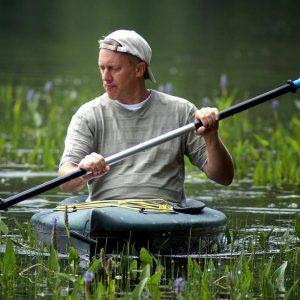 Tim Gestwicki, CEO, North Carolina Wildlife Federation
Tim's dedication to preserving wildlife and wild places dates back to the early 1990s when he traveled door-to-door as a field canvasser for North Carolina Wildlife Federation. Over the decades, his role has elevated from boots-on-the-ground newbie to Chief Executive Officer of the oldest and largest statewide organization dedicated to protecting, conserving and restoring wildlife and habitat in North Carolina.  Since becoming CEO in 2009, Tim has worked to bring together citizens, outdoor enthusiasts, hunters and anglers, government officials, and industry to protect NC's natural resources and sustainably manage them for future generations. Under his leadership, NCWF's conservation network of hundreds of volunteers focuses on wildlife and habitat conservation, education and outreach. They plant trees and pollinator-friendly gardens, create and restore habitat, feed food-insecure families with hunter-harvested venison, organize statewide trash clean-ups, provide opportunities to get kids outside, and champion sound, science-based conservation policies.  
Bonnie Monteleone, Executive Director, Plastic Ocean Project LLC
Bonnie is a researcher who has collected plastic marine samples globally, including four of the five main ocean gyres. She completed her first field study exploration in the North Atlantic Gyre in 2009. She joined the 5 Gyres Institute in 2010 for the first-ever South Atlantic transect sampling for marine debris traveling from Brazil to South Africa. In 2012, she collected samples from the South Pacific as part of the film project, A Plastic Ocean. To date, she has five years of data sets from the North Atlantic, collecting 217 surface samples from four oceans. Bonnie collaborates with Charles Moore, founder of the Algalita Marine Research Foundation, Dr. Marcus Eriksen and Anna Cummings, co-founders of 5 Gyres Institute, Dr. William J. Cooper, University of California Irvine, and Dr. Maureen Conte, Bermuda Institute of Ocean Sciences. Bonnie and Paul Lorenzo co-founded the Plastic Ocean Project in 2012. 
Attila Nemecz, Marketing and Public Relations Coordinator, Beaufort County Community College
Attila has spent decades bringing attention to ecological crises. He's vice president of ReLeaf Washington, a local tree-planting organization, and is the former president of Inner Banks Wildlife, one of North Carolina Wildlife Federation's Community Wildlife Chapters. Additionally, he served on the board of Friends of Pocosin Lakes National Wildlife Refuge and founded Action for Community in Raleigh, an organization that developed local projects to fix environmental and economic problems. Attila has paddled the dark canyons of Texas, hiked the fog-shrouded coast of California and camped among the wild island horses of North Carolina. He currently works as the Marketing and Public Relations Coordinator for Beaufort County Community College.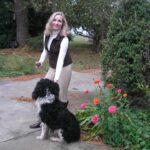 Jennifer Skvarla-Alligood, Community Activist & Leader
Jennifer is a grassroots activist and organizer who serves on several boards of directors, including the Plastic Ocean Project, Inner Banks Wildlife Chapter of North Carolina Wildlife Federation, Secotan First Nation People and New Era Agriculture. She formerly served as a board director for North Carolina Wildlife Federation. She is a past president of the grassroots organization North Carolinians Opposed to the Outlying Landing Field (NoOLF) and past president of Friends of Pocosin Lakes. Jennifer has experienced a true David vs. Goliath story firsthand that she'll share with attendees.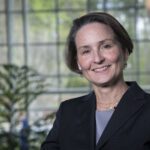 Michelle Nowlin, Environmental Law and Policy Clinic
Michelle joined the Duke University School of Law faculty in 2008 as a supervising attorney for the Environmental Law and Policy Clinic and became co-director in 2019. She supervises clinic students from the law school and the Nicholas School of the Environment. Michelle has worked with students on the development of a precedent-setting settlement with the state of North Carolina to protect endangered sea turtles, filing an amicus curiae brief with the U.S. Supreme Court on behalf of low-wealth communities challenging mountaintop-removal mining practices, collaborating with community partners for innovative approaches to reduce marine debris, and crafting measures to protect children from lead poisoning hazards. Prior to joining Duke's faculty, she was a senior attorney with the Southern Environmental Law Center in Chapel Hill where she litigated cases pursuant to the Clean Water Act, Endangered Species Act and National Environmental Policy Act.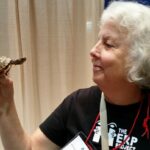 Ann Berry Somers, Senior Lecturer Emerita, University of North Carolina Greensboro
Ann has been active in the conservation of North Carolina wildlife all her adult life and taught biology at UNCG for over 30 years. She also served as the Assistant Director of the Environment and Sustainability program at the university. A multiple award-winning teacher and conservationist, Ann serves on the Board of Directors of the NC Wildlife Federation and is the founder of the Box Turtle Connection project. She has created college courses on conservation of marine life which, like all her courses, include environmental service work in NC or the Caribbean. She is proud to be part of the Ocean Advocacy Workshop leadership team.
Details, registration & agenda
The Ocean Advocacy Workshop is open to the public, but seating is limited. Event cost is $25 for students and $40 for general admission. All workshop attendees who are not already North Carolina Wildlife Federation members will receive a complimentary, one-year membership and subscription to the Wild Lives Wild Places quarterly journal. 
 The Summit Environmental Education Center provides indoor and outdoor facilities, lodging and conference rooms. Student registration includes lodging, meals, snacks and transportation from UNCW and NC State. Once registered, students will receive additional information via email on lodging and transportation. 
For more information or to request financial assistance for student registration, email [email protected].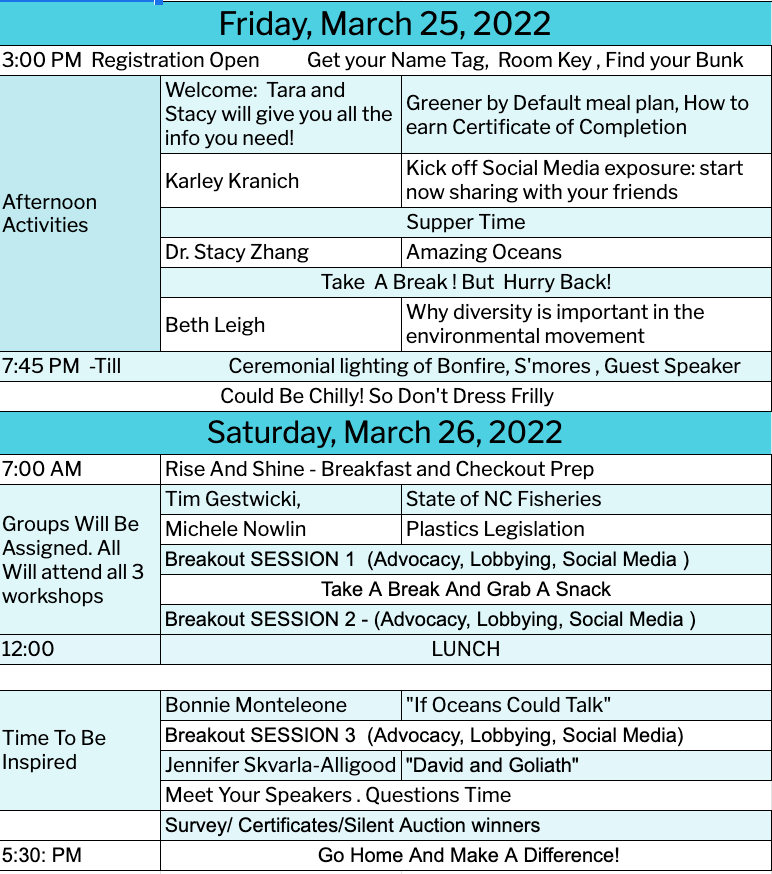 Ocean Advocacy Workshop sponsors
North Carolina State University
University of North Carolina Greensboro
North Carolina Wildlife Federation
Lisa Clark
Allison and Duncan Hill, Charlottesville, VA