Calling All Shutterbugs: It's Time to Get Snapping for Annual Wildlife Photo Contest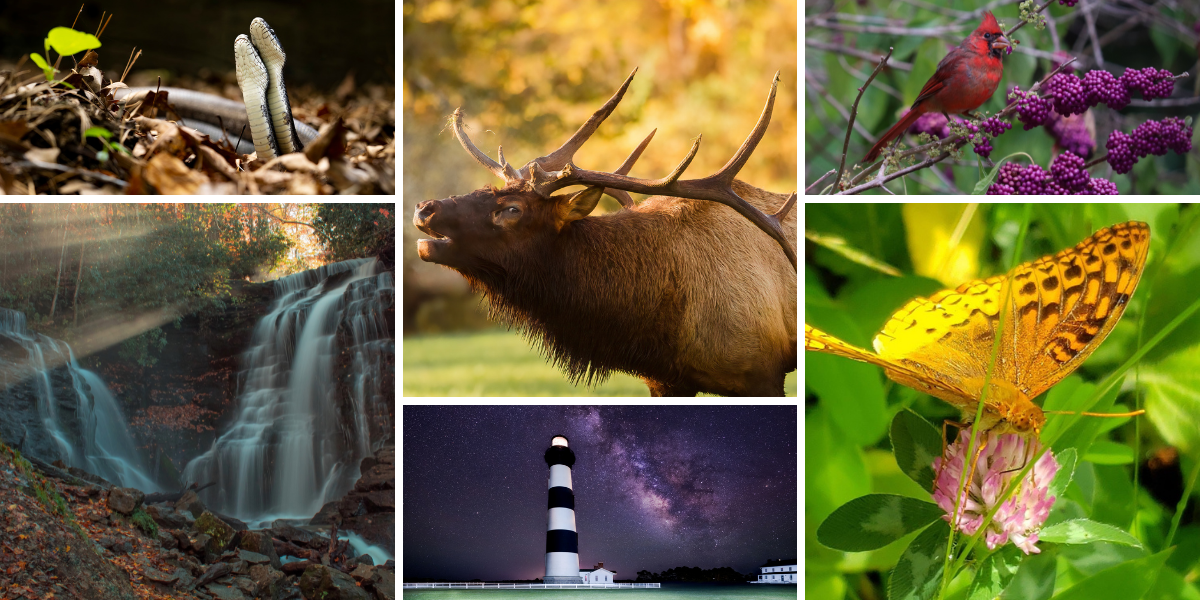 Did you catch an Eastern tiger swallowtail on a tulip tree or an osprey diving in the water to catch its meal? How about a gorgeous sunset vista in the Blue Ridge Mountains or sunrise on Cape Hatteras? Maybe you snapped a wow-worthy photo of a loved one kayaking for the first time? North Carolina Wildlife Federation is accepting submissions from professional, amateur and youth shutterbugs for our 4th Annual Wildlife Photo Contest, running May 1 through July 31. Categories are Carolina Critters, People in Nature, Scenes of North Carolina and Pollinators & Insects (new category).
Images should highlight the beauty of North Carolina's nature and wildlife, whether in your backyard or across the state. Entries must be images taken in North Carolina. Captive, domestic and exotic species are not accepted. Visit ncwf.org/photo-contest for entry requirements, category descriptions and contest rules. 
Entry donations start at $15 for 12 photos (3 images maximum per category), and all proceeds support wildlife habitat conservation and restoration in North Carolina. There will be one $100 adult winner per category (professional and amateur) plus one overall youth winner (16 and younger). Winning photos will be featured in our monthly Wildlife Wire newsletter, quarterly Wild Lives, Wild Places Journal and social media. Photographers must submit entries electronically by July 31. 
Contact NCWF at (704) 332-5696 or [email protected] for questions.