The Power of Outdoor Recreation: Fostering Conservation Efforts in North Carolina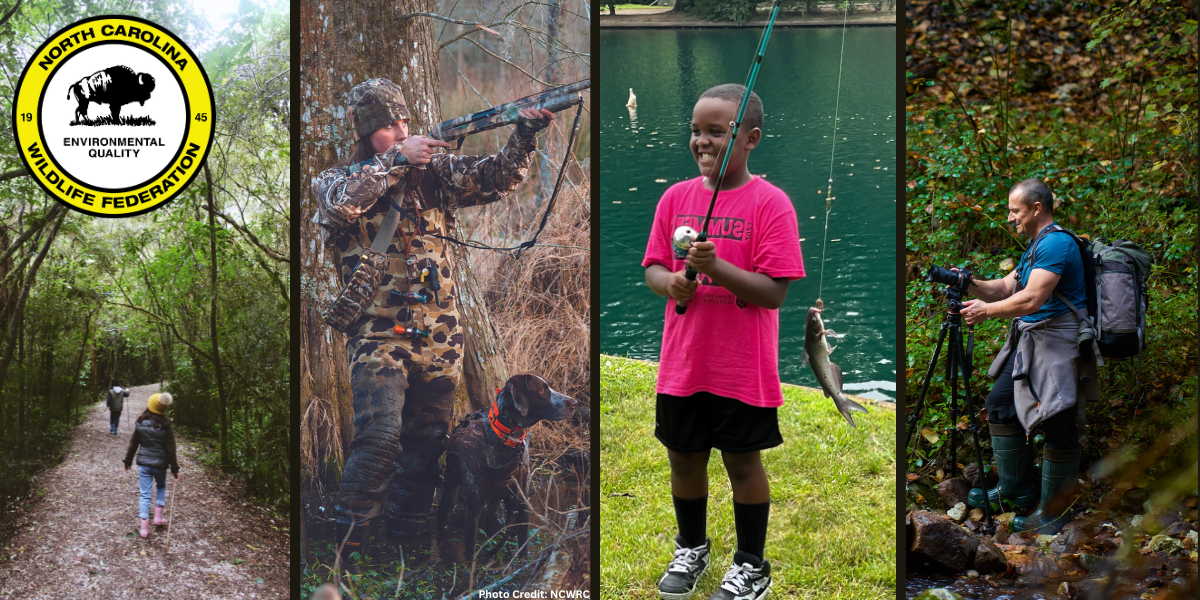 North Carolina's diverse landscapes offer a wealth of opportunities for outdoor activities, from fishing and hunting to camping, hiking, boating, mountain biking, bird-watching and more. 
Engaging in these outdoor pursuits provides us with unforgettable experiences and plays a crucial role in promoting and supporting conservation efforts across the state. However, with growing human population densities throughout the state, there is the risk of overcrowding these shared natural areas and essentially "loving them to death."
In this blog post, we will explore how outdoor engagement raises awareness for wildlife, harnesses financial resources for conservation, and addresses the potential negative impacts that these activities pose.
Raising Awareness and Appreciation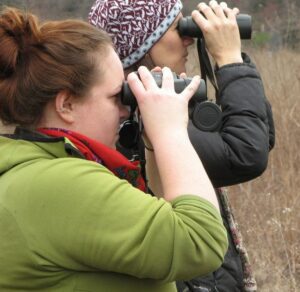 Participating in outdoor activities immerses us in the natural world and fosters deep, hands-on connections with the wildlife and habitat we encounter. 
Hunting, fishing, and foraging trips expose us to the delicate ecosystems of rivers and lakes, forests, and others, providing first-hand encounters with plants and animals. With the end goal of harvesting natural food from the landscape, these activities require deep knowledge and study of ecosystem function, seasonality, wildlife behavior, and a responsible conservation ethic.
Similarly, camping and hiking expeditions allow us to appreciate the intricate beauty of natural landscapes from the mountains to the coast. There is much to learn about the beauty and biodiversity of these settings and the ways in which humans impact the environment – for better or worse. 
Financial Contributions and Conservation Funding

Outdoor recreation has significant economic implications, generating revenue that directly supports conservation efforts. Fishing and hunting licenses, hunting permits, and boating registrations contribute to state wildlife agencies, funding research, habitat restoration, and species management. 
Moreover, outdoor enthusiasts often invest in gear, equipment, and local services, further boosting the economy and indirectly benefiting conservation initiatives. Many pieces of outdoor gear – particularly hunting and fishing gear – are taxed, with generated funds going directly towards state management of wildlife and habitat.

Outdoor recreationists are uniquely positioned to make a huge financial impact for the state's natural spaces and resources. Through donations, hunting and fishing gear taxes, license purchases, and the use of outdoor recreation services (such as guided trips and outdoor classes), outdoor recreationists boost the economy in these areas and throughout the entire state. This in turn allocates more funding to wildlife and habitat conservation and protection.
Mitigating Potential Impacts
Outdoor recreation is unfortunately not excluded from the universal maxim about having "too much of a good thing".
The Outdoor Industry Association reports that the U.S. outdoor recreation participant base grew 2.3 percent in 2022 to a record 168.1 million participants or 55 percent of the national population ages six and older. This is tremendous news! However, such an increase in outdoor recreation participants invariably creates a larger impact on the environment.
Through littering, vehicle traffic, noise pollution, and general wear on the landscape (such as over-trammeled campsites and trails), the human footprint in these areas becomes larger and more negatively impactful.
This is not to say that we should hope for the decline of outdoor recreation participants, nor does it mean we should reduce outdoor recreation recruitment. However, it provides an exciting opportunity to emphasize the importance of ethical behavior and low-impact recreational practices.
Whether through practical, regulation-based strategies (such as catch-and-release techniques in certain streams to ensure fish populations remain sustainable)  or through the encouragement of training courses and classes (such as education around  Leave No Trace practices), the outdoor recreation community has the responsibility of educating its members and exercising individual action.
By being mindful of our actions, we can enjoy outdoor activities while preserving the environments we cherish.
Our Work
North Carolina Wildlife Federation has long been an advocate for and celebrator of outdoor recreation in North Carolina. From hunting to bird-watching to mountain biking, NCWF is proud to provide resources and education to North Carolinians, while advocating for policy that protects these opportunities and enforces the protection of the landscapes where these recreational activities are practiced and enjoyed.
Through Academics Afield, NCWF educates college students on wildlife and habitat, and encourages ethical and conservation-minded hunting. With a blend of classroom-style and hands-on field education, students are given a solid understanding of wildlife interaction, habitat management, state regulations, and more.
Through Great Outdoors University, children and families are provided the opportunity to engage with the outdoors through nature walks, wildlife lessons, fishing trips, and more. Addressing the prevalent nature deficit disorder, GOU instills excitement for the outdoors and the wildlife we share it with.
Through our Community Wildlife Chapters, NCWF's wildlife webinars and events offer free education and engagement opportunities for wildlife enthusiasts across the state. Including habitat restoration activities, paddle trips, trash cleanups, native plantings, and deep-dive wildlife webinars, participants are provided with a solid basis for outdoor engagement. 
Inspiring Advocacy and Community Engagement
Outdoor engagement in North Carolina has immense potential to benefit conservation efforts – but also to harm wildlife and habitat. By responsibly participating in these activities we can raise awareness, appreciate the wildlife we share these spaces with, and foster a sense of responsibility for their protection. 
Ultimately, it is through our shared love for the outdoors and the communities we form that we can make a lasting difference in preserving North Carolina's natural wonders for future generations.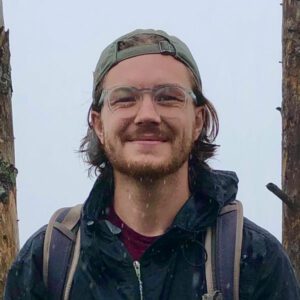 – Written by Bates Whitaker, NCWF Communications & Marketing Manager