NCWF Awards Six Future Conservationists with 2021 Scholarships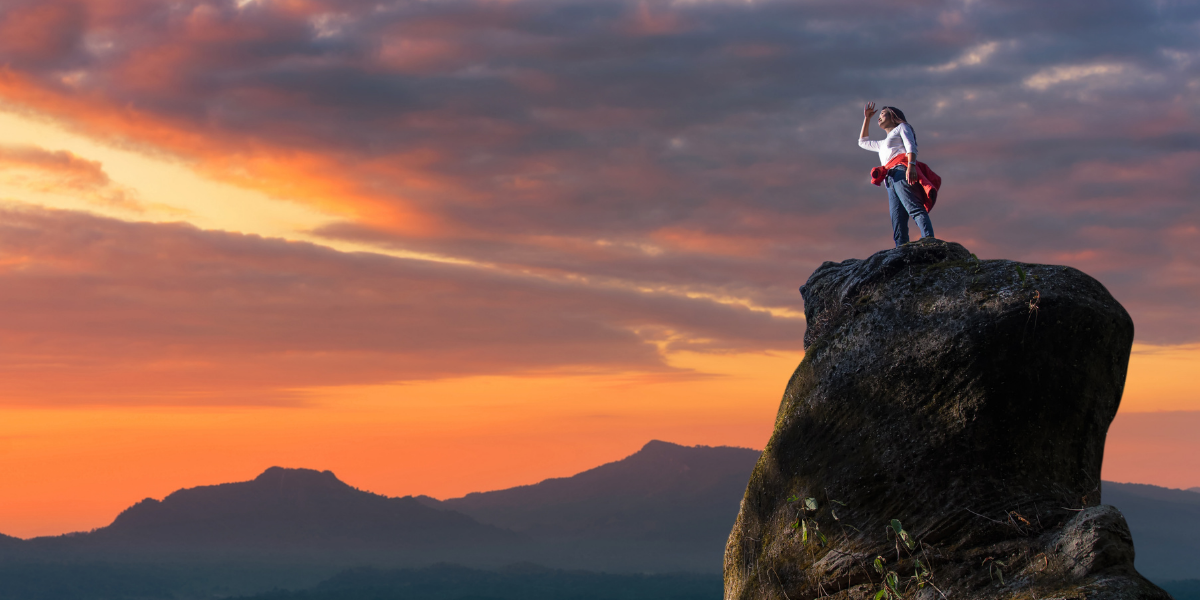 Since the 1970s, North Carolina Wildlife Federation has awarded scholarships to more than 300 college students from across the state to follow their dreams of studying and working in the wildlife and conservation fields. NCWF awards a $2,500 Conservation Leadership Scholarship to one candidate who stands out as an exemplary student, peer and community leader. Other recipients receive a $1,000 scholarship. 
Congratulations to six future conservationists who received 2021 scholarships
Murry Burgess of Raleigh received the 2021 NCWF Conservation Leadership Scholarship. She pursuing a Ph.D. in Fisheries, Wildlife and Conservation Biology at NC State University, focusing on bird health in urban and other environments. In addition to a career in academia, her goal is to conduct research that promotes effective conservation policy, environmental justice, and sustainable wildlife-friendly cities. The scholarship will help fund her training and research on the impact of artificial light on barn swallows. Burgess is passionate about connecting people from marginalized communities to nature and actively works to increase access and diversify outdoor spaces and professions. She is currently developing a picture book series to teach science skills and inspire a love of nature among diverse kids and families. Her hobbies include hiking, birdwatching, plant identification and creative writing. 
Daniel Baron of Swannanoa is a rising senior at Warren Wilson College who is studying Conservation Biology and Science Communication. A self-starter with a passion for avian species, Baron has conducted research and served in various capacities, including the evaluation of invasives on campus, analysis of data on Appalachian cottontails, and flying squirrel and pollinator monitoring. A penchant for natural history, inquisitive nature and fierce dedication have allowed Baron, who is on the autism spectrum, to rise as a leader amongst his peers. In addition to coursework, he enjoys birding, hiking, creating fiber-based crafts and volunteer work that benefits people and animals in his local community. NCWF awarded Baron's scholarship in conjunction with the Alamance Wildlife Club.
Alyssa Brookhart of Rocky Mount is a rising senior at Wesleyan College studying Environmental Science and Chemistry with a focus on investigating and reducing pharmaceutical pollution in bodies of water. Brookhart plans to pursue a career as an Environmental Health Specialist and hopes her research will influence public policy and scientific study. Additionally, she wants to increase awareness around the impact that consumer choices, personal care products and pharmaceuticals have on the environment. Brookhart has interned at the Calvert Marine Museum, Chesapeake Biological Lab Visitor Center and Calvert Health Department, doggedly pursuing her goal and fieldwork in the face of health and mobility challenges. Her hobbies include nature photography, soccer, hiking with her dog and learning about wildlife. 
Morgan Frost of Greensboro is a Ph.D. student at the University of North Carolina – Greensboro pursuing a doctorate in Environmental Health Sciences. She has a passion for mentoring, science communication and working with data and performing complex statistical analyses, which may lead to a career as an environmental statistician. Through the Morehead Planetarium and Science Center, Frost is a science communication impactor and engages in campus and community education programs. Frost also started and co-leads a group geared toward offering support to adults with special needs, along with other community volunteer work that benefits her local community. She is an avid reader and gardener and an active member of her church community. 
Joanna Paola Orozco of Asheville is a graduate student pursuing a degree in Experiential and Outdoor Education at Western Carolina University. In addition to her studies, she works as an Environmental Educator at The North Carolina Arboretum, creating online content and conducting in-person programming for youth. As a first-generation Mexican American who grew up with limited access to outdoor and green spaces, Orozco is passionate about making outdoor experiences available to all. She's committed to paving the way for future generations and the Latinx community through relationship-building and culturally relevant environmental programming for youth and their families in western North Carolina. In her free time, she enjoys songwriting, playing various instruments, gardening, high ropes courses and other outdoor activities.
Emma "Claire" Waters of Raleigh is a rising senior at North Carolina State University majoring in Environmental Sciences with a double minor in Applied Ecology and Spanish. She has a passion for ecological restoration and is inspired by how a few changes in land management can change a landscape and restore formerly degraded habitats. Currently, she researches in conjunction with the NC Museum of Natural Sciences and works full-time at a greenhouse. Waters, who grew up walking in the woods and kayaking with her mom, enjoys volunteering for research and habitat projects, birdwatching and taking pictures of North Carolina flora and fauna. 
Support NCWF's conservation scholarship program 
We are proud of all of our scholarship applicants, many of whom have achieved significant success in the conservation field. Most recently, Jonathan Marchal, director of education at The North Carolina Arboretum, was the 2021 Environmental Educator of the Year winner at our 57th annual Governor's Conservation Achievement Awards banquet.
You can make a positive difference for North Carolina students and wildlife by supporting our Conservation Leadership Scholarship program.