NCWF Announces 5th Annual Photo Contest Winners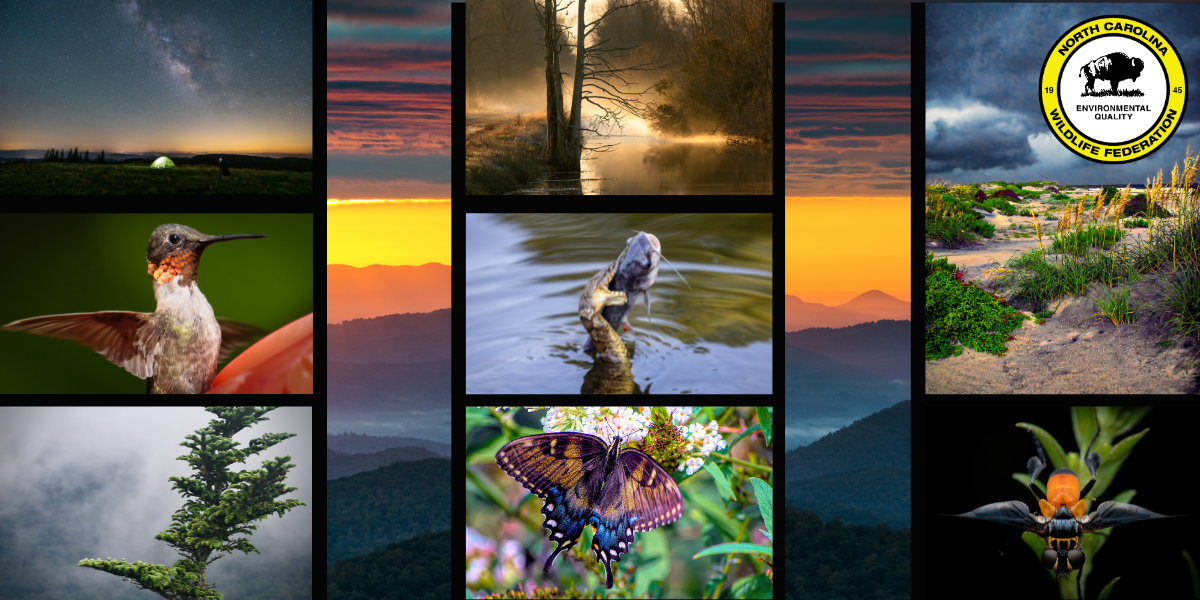 Snakes and birds of prey with hard-earned catches. Galaxies photographed from mountain peaks. Ocean stormfronts looming over the Outer Banks. Photographers across the state perfectly captured the beauty and diversity of our state's natural resources for North Carolina Wildlife Federation's 5th Annual Wildlife Photography Contest.
NCWF received over 1,000 submissions from professional, amateur and youth photographers highlighting North Carolina's wildlife and habitat – from the coast to the mountains. Categories included Critters, People in Nature, Scenes of North Carolina and Pollinators.
Winning contest photos and honorable mentions will be featured on the Federation's website, social media accounts, monthly Wildlife Wire newsletter, weekly Butterfly Highway newsletter and quarterly NCWF Journal.
Contest Winners for 2023
Critters Amateur: Tony Cervati
Critters Professional: Jason Walle
People Amateur: Cole Smith
Pollinators Amateur: Bryan Barnes
Pollinators Professional: Pamela Strand
Scenes Amateur: Nancy Arehart
Scenes Professional: Pamela Strand
Youth: Henry Clark
Honorable Mention: Carmen Cromer
Honorable Mention: Erin Price-Erwin
Honorable Mention: Michael Marciniak
Honorable Mention: Michael Johnston
Honorable Mention: Wanda Rushing
Winning & Honorable Mention Images, Photographer Comments