Academics Afield Aims to Diversify Hunting Community with College Students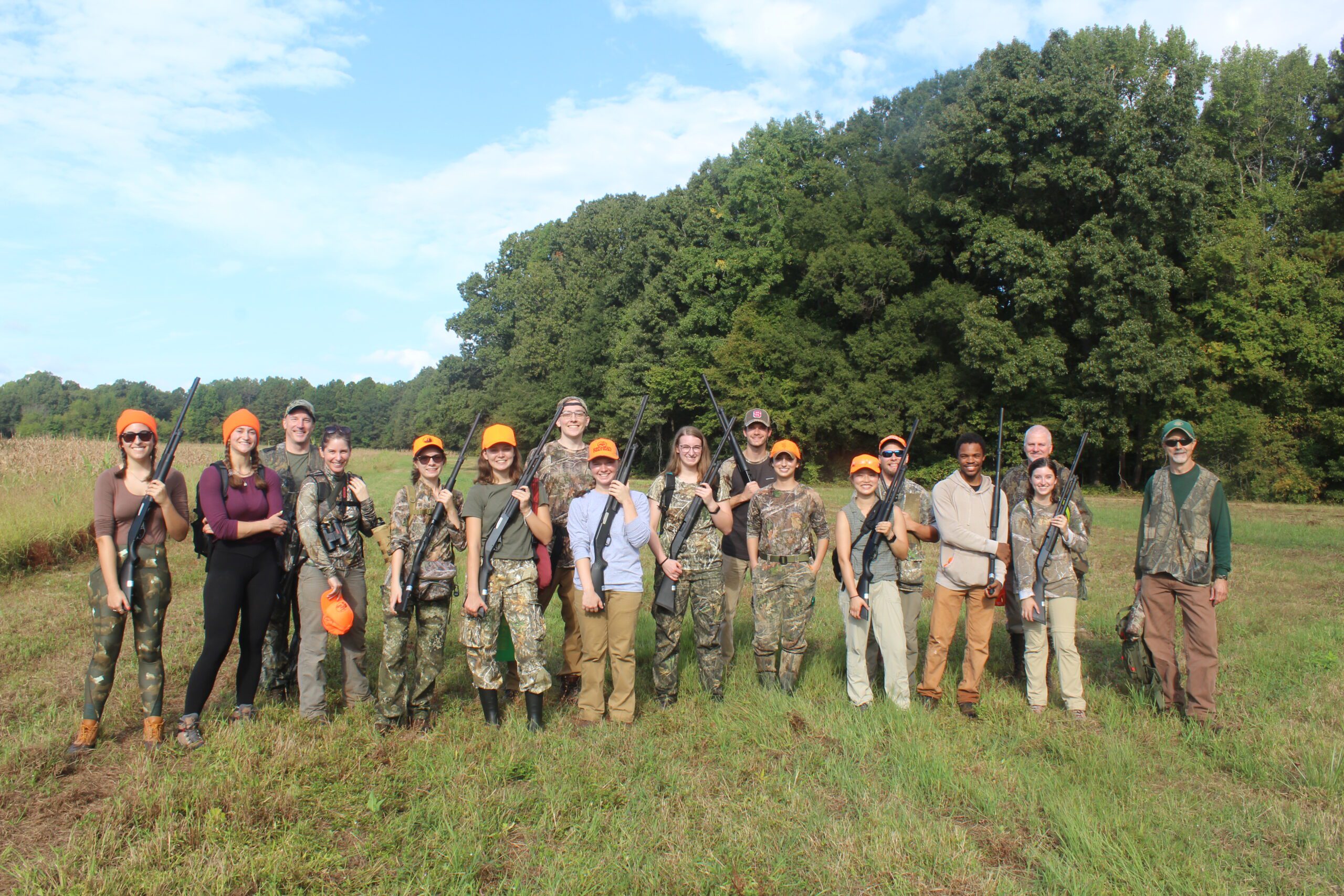 Hunting plays an integral role in wildlife conservation by connecting people with nature and their food source, providing an ecological balance and supporting state wildlife funding through license and gear sales. But a decline in the number of hunters shows the importance of expanding the sport to a younger, more diverse and conservation-minded community: College students. 
Academics Afield aims to diversify the hunting community by introducing nontraditional NC State students to hunting and shooting sports. Participating students have no previous hunting or shooting sports experience or a support network to help them get started or learn and maintain skills. 
In partnership with North Carolina Wildlife Federation, North Carolina State University, North Carolina Wildlife Resources Commission, Wake County Wildlife Club, and other conservation groups, the program expands on recruitment, retention and reactivation (R3) efforts to ensure a sustainable funding stream for future wildlife management. 
"Younger generations value conservation and want to hunt for ethical, altruistic and consumptive reasons, but there is more demand than opportunities for them to do so," said Dr. Liz Rutledge, NCWF's director of wildlife resources. "Academics Afield and R3 help bridge that gap through social connections, educational workshops, archery and firearm skill-building, mentorship and out in the field experiences." 
During NCWF's recent annual meeting, Program Coordinator Rich von Furstenberg discussed the cultural relevance of hunting, why the decline of hunting matters for wildlife conservation and how the Academics Afield program helps address the challenge.  
Students head outside for hands-on hunting experience 
Recently, students learned about dove biology and management and spent a day at a shooting range observing simulated dove flights and learning ethical shooting practices. That training and education culminated in their first-ever dove hunt held the following weekend. 
Upcoming educational programming includes deer biology, conservation and management, followed by a range safety demonstration and deer hunt.
"The students identified doves in flight, learned about wildlife management on game lands, and participated in firearm safety and cleaning demonstrations," Rutledge said. "They said the hands-on hunting experience humbled them and that being in nature was a welcomed break from the stresses of school and the pandemic."
Learn more about Academics Afield, the future of wildlife conservation through hunting and angling, and other ways NCWF provides opportunities to get more people outside.