Watch Out for Wildlife: 6 Tips to Reduce Deer-Vehicle Collisions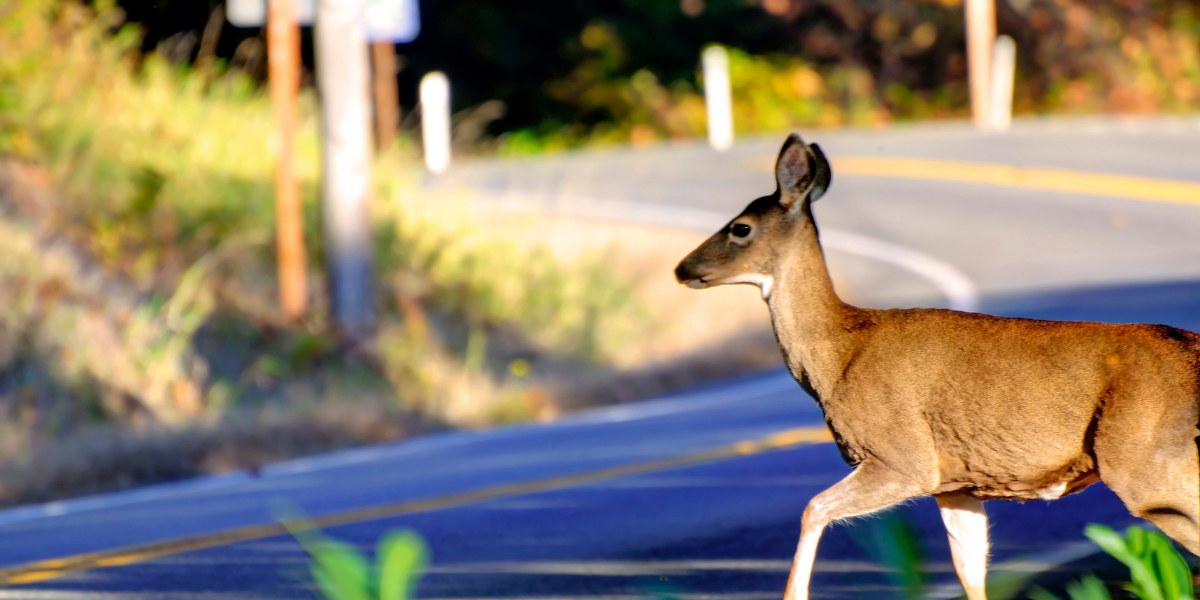 We're coming up on that time of the year — when daylight savings ends, days are shorter, and deer behavior and movement patterns change due to mating. Here are some tips to help reduce deer-vehicle collisions during rutting season. 
Watch for deer, especially around sunrise and sunset. More deer-vehicle collisions occur during these times than at any other time.

Slow down and drive carefully in areas where deer are known or likely to cross roadways. Signs are posted in areas with large deer populations or areas where agricultural fields divide from forest areas.

If there are no oncoming vehicles, use high-beam headlights so you can see deer better.

Honk the horn and reduce your speed when you see deer next to the roadway, which may help scare them away.

When you see a deer in or near the roadway, stay in your lane and apply the brake firmly; however, don't lock the brakes up, which can cause you to lose control of the vehicle.

Buckle up. Many people who are injured or killed in deer-vehicle collisions were not wearing their seatbelts. 
Read more: Deer are on the move in NC now. Here's how to do your best to avoid a collision