South Wake Conservationists Give a Pollinator and Native Plant Thrill at Yates Mill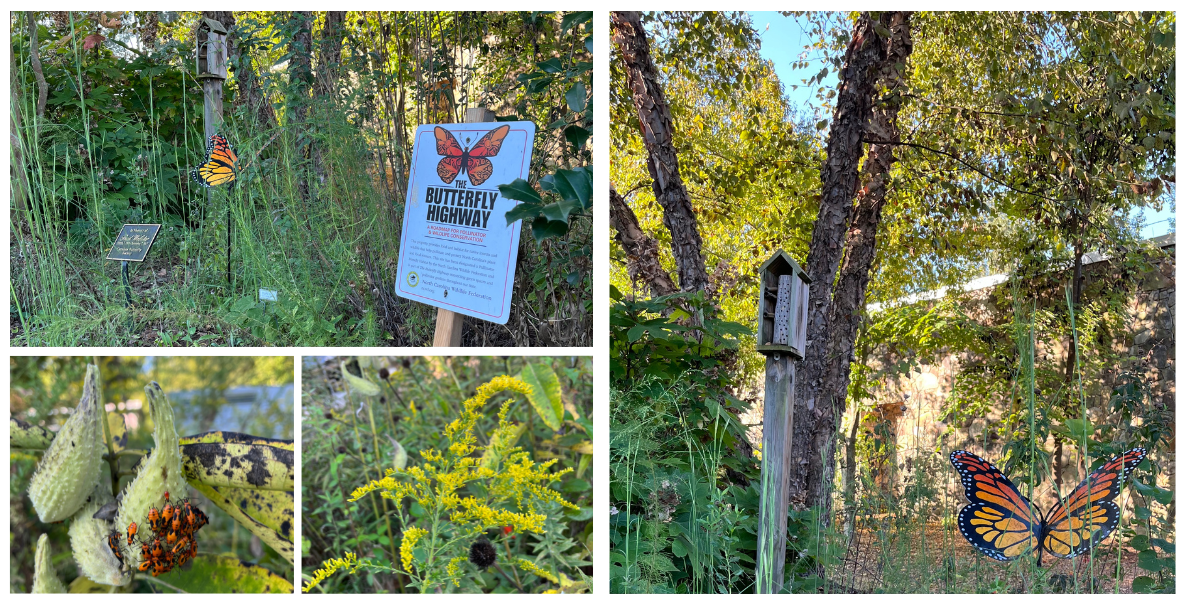 A historic mill and park in southwestern Wake County now boasts native gardens and wildlife-friendly habitats. And it's all thanks to a motivated crew of North Carolina Wildlife Federation community wildlife chapter volunteers dedicated to restoring habitat and creating outdoor spaces where visitors can learn and connect with nature.
Historic Yates Mill County Park spans 174 acres in southwestern Wake County and features the last operating 18th-century water-powered grist mill in North Carolina's capital county. The mill contains multiple generations of milling technology and displays the evolution of early industries in piedmont North Carolina. 
It served Wake County as a water-powered mill for more than 200 years and was an essential economic and social center for residents through the early 1900s. 
The park was developed through a partnership between Wake County, NC State University and Yates Mill Associates. It has served as a field research facility for NC State since 1963, when the university purchased the mill property and 1,000 surrounding acres.  
Yates Mill is again a popular gathering place, as it once was in the past when millponds were popular locations for fishing, swimming and picnicking. Visitors today can explore over three miles of hiking trails that traverse pond, creek, forest and wetland habitats. Picnic areas, boardwalks, overlook decks, a field classroom and an amphitheater are available year-round. 
Recognizing the park's historical and ecological importance, members of NCWF's South Wake Conservationists community wildlife chapter partnered with Wake County Parks & Recreation to make a conservation impact and restore areas around the visitor center. Mobilized volunteers carefully selected native plants that would thrive in the surrounding ecosystem and help reverse the downward trend in pollinators and specific wildlife populations.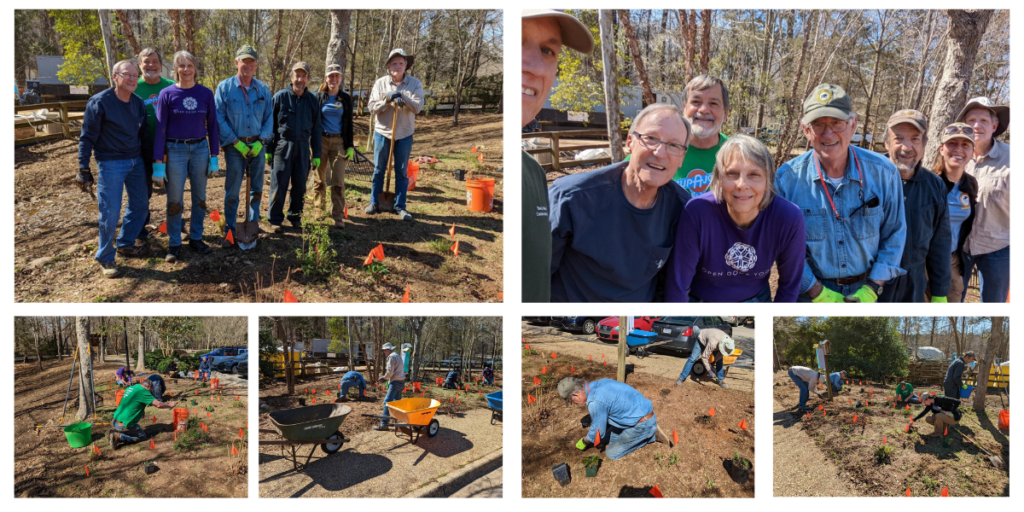 Chapter members have conducted multiple workdays at various sites in the park since the beginning of the year. With dirty hands and muddy tools, volunteers continue to see their effort come to fruition through bountiful gardens and appreciative visitors. The gardens also serve as critical habitat for monarch butterflies and other wildlife.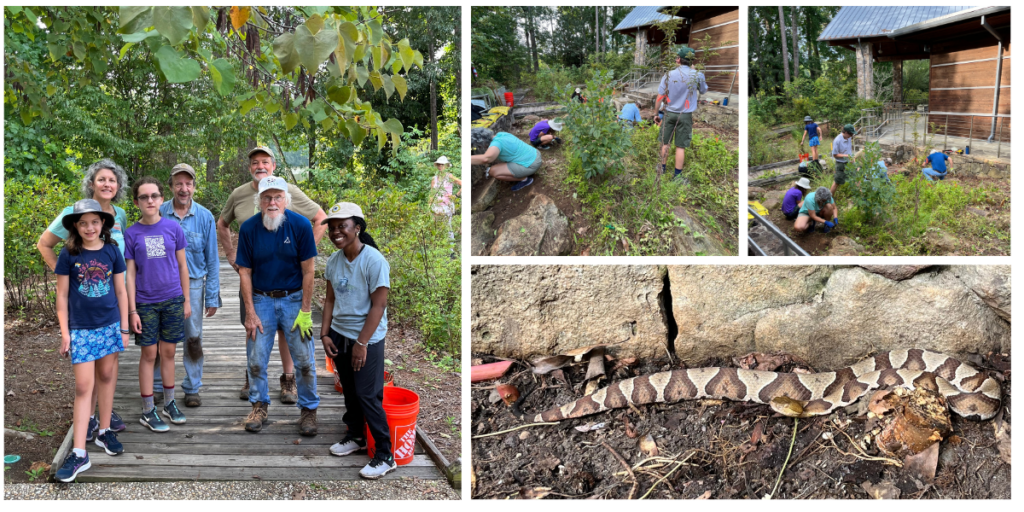 But the work doesn't stop there. Steps have been taken towards creating more pollinator gardens in the park. "Our goal at Yates Mill Park is to partner with park officials to create and enhance pollinator gardens, increase wildlife habitat and educate the public on the importance of protecting natural ecosystems," said John Kinsella, garden committee leader for South Wake Conservationists. "With so many insect species under threat from various sources, the need to create and protect habitat is more important than ever."
Additionally, South Wake Conservationists cleaned up the park's boulder garden earlier this year and will head back on Oct. 28 to put native plants in the ground and complete the habitat restoration.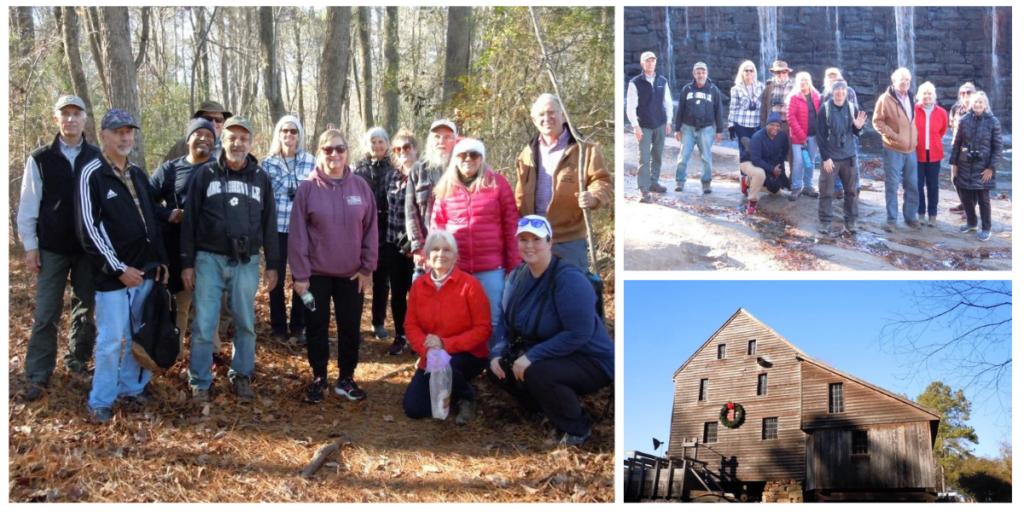 Chapter members have hosted nature hikes around Yates Mill and will continue these education outreach efforts in the future. Interpretive signage is in the design stage, with plans to install the signs as educational tools for visitors to understand the importance of the new gardens. Becca Carson, a part-time staff member at Yates Mill, has been working hard to educate the public about the monarch butterfly life cycle. With help from NCWF and South Wake Conservationists, Carson plans to restore the park's "three sisters" garden as a part of her project. 
Parks and protected public lands improve water quality, protect groundwater, prevent flooding, improve air quality, provide vegetative buffers to development, produce habitat for wildlife, and provide a place for children and families to connect with nature and recreate outdoors together. 
"North Carolina Wildlife Federation and South Wake Conservationists are committed to conserving the outdoor spaces we all love," said Luke Bennett, NCWF's conservation coordinator. "While the work can sometimes be frustrating, anyone who happens to stumble upon a workday would first and foremost notice the genuine laughter and camaraderie among a group of passionate and community-oriented volunteers."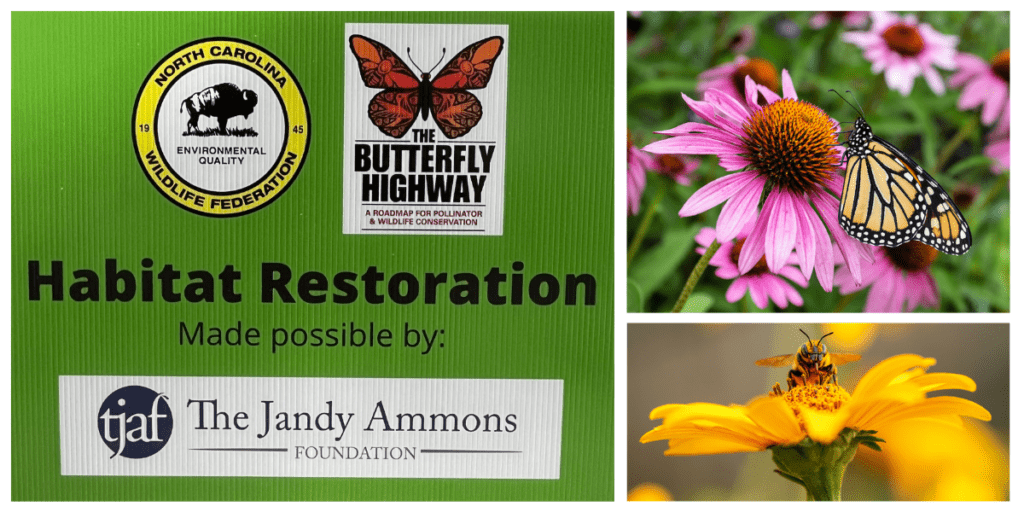 He added, "A huge thanks to The Jandy Ammons Foundation for sponsoring the work at Yates Mill and for their commitment to local communities. We're also grateful for our partnership with Wake County Parks & Recreation, who work alongside NCWF and SWC and provide support for chapter projects."