A Day In The Life of the NCWF Staff and Community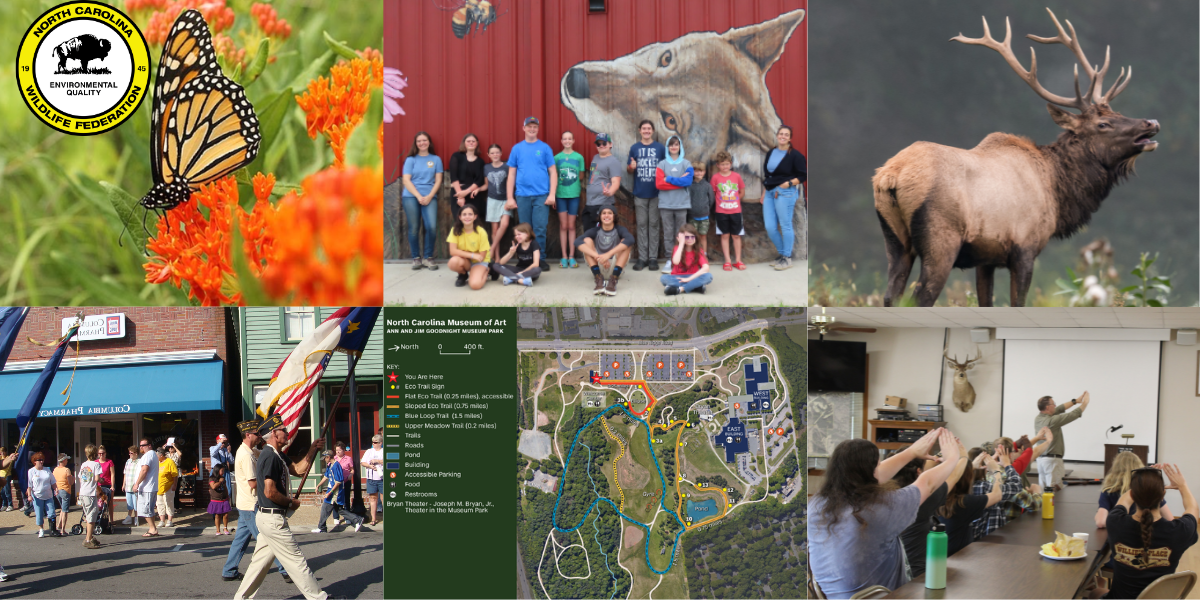 With a mission to protect, conserve, restore wildlife and habitat and connect people to nature… NCWF has its hands full. 
But NCWF's team of staff members and volunteers are tireless in their pursuit of events, projects, and celebrations for the good of NC wildlife. 
This coming Saturday – October 14 – is a perfect example of a day in the life of the NCWF staff and partners, calling all to action in their own communities – and even those from across the state. 
Here is a glimpse into the statewide NCWF agenda for October 14:
32nd Annual Scuppernong Festival: Columbia, NC will be hosting its 32nd Annual Scuppernong Festival, bringing in 10,000 participants from across the state. NCWF Refuge Community Organizer Laura Frazier will have an educational table at the event, providing people with all they need to know about NCWF's work across the state, and through the Columbia-based Red Wolf Center.
Red Wolf Center Program and Garden Workday

: But that's just the beginning of events taking place in Columbia on the 14th! Red Wolf Education and Outreach Coordinator Katerina Ramos will be leading red wolf programs during Scuppernong River Festival and a pollinator garden workday for Cub Scouts at the Red Wolf Center!

North Carolina Museum of Art All Access Trail Grand Opening: The grand opening of NCMA's All Access Eco Trail is taking place on Saturday with VP of Conservation Policy Manley Fuller, Community Organizer Seana Finn, and Tara Moore in attendance! The All-Access Eco Trail is a series of braille and tactile signs, as well as full audio descriptions, designed to educate both visually impaired and sighted audiences. The signage and audio lead participants along a pathway through different habitats with diverse wildlife. It will be open to the public the week following its grand opening!
Great Outdoors University Girl Scout Day Outing:

GoU Director Mary Bures will be hosting an outdoor engagement event with a group of 30 Girl Scouts!

Academics Afield Archery Day

: Academics Afield will be hosting a day at the archery range for this fall's students, with Director of Wildlife Resources Liz Rutledge in attendance!

Chapter Leader Elk Walk:

Conservation Coordinator Luke Bennett will be accompanying NCWF Chapter Leaders on an Elk Walk in Cherokee, NC. Elk, which were reintroduced to Western NC in the early 2000s, are amid their mating season. This is a fantastic opportunity to witness sparring matches and iconic bugling calls. Justin McVey of the NC Wildlife Resources Commission will guide us on the walk. He'll share insight into the history of elk in North Carolina and discuss ongoing conservation efforts.

Laketoberfest: The Town of Cornelius and NCWF's Lake Norman Wildlife Conservationists chapter (LNWC) are hosting Laketoberfest, a celebration of wildlife and habitats in the Lake Norman area, while raising funds for important local habitat restoration projects. This free event will feature 13 breweries, live music and more, all there to raise funds for LNWC and their important projects. Conservation Coordinator Alden Picard will be attending as one of the newest members to the NCWF Staff!
Charlotte's 2023 Monarch Celebration: Alden will also be attending Charlotte's 2023 Monarch Celebration! Join the City of Charlotte and state partners for a celebration on monarch butterflies and other pollinators. Learn how we can protect pollinator habitats and participate in activities including crafts, seed giveaways, a monarch march around the pollinator garden and other educational discussions about monarchs.
Written by: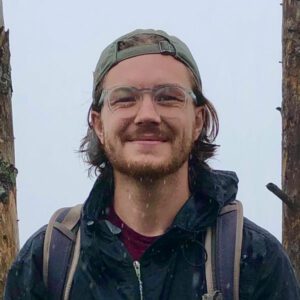 – Written by Bates Whitaker, NCWF Communications & Marketing Manager