Lifelong Educator and Conservationist Dr. Anne Marie Radke Joins NCWF's Board of Directors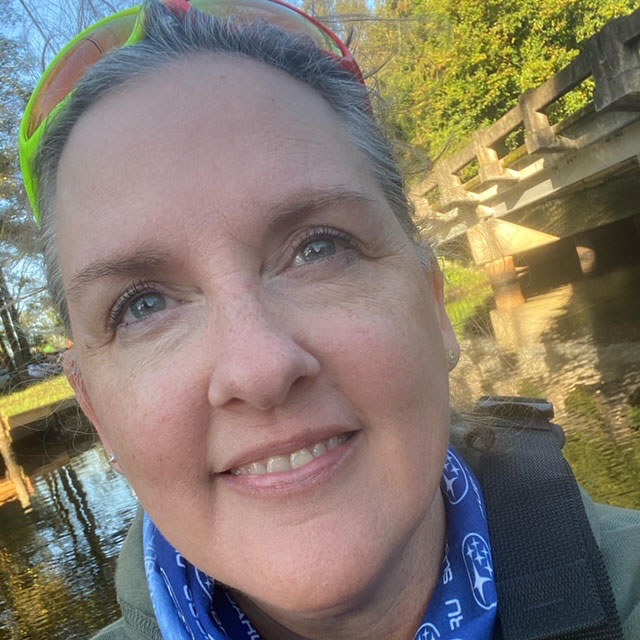 Dr. Anne Marie Radke, a lifelong educator and principal of Moyock Middle School in Currituck County, has joined North Carolina Wildlife Federation's Board of Directors. 
Not only has Radke lived and breathed conservation from an early age, but it's also in her blood: The Elizabeth City resident is a descendant of noted conservationist William T. Hornaday. 
She describes herself as a "community believer in investing and trusting in our youth and local networks, helping others ease unforeseen circumstances, and inspiring pay-it-forward movements in our communities." 
Students explore nature through learning 
Radke practices what she preaches by helping garner students' interest and passion in nature through learning. She recently received a $15,000 North Carolina Schools Go Outside Grant from the state's Outdoor Heritage Fund. The grant will help establish a nature trail on school grounds, implement a youth archery program, and engage students in air, soil and water quality sampling. 
Additionally, Radke is a lifetime member of Safari Club International and has served on numerous professional societies, civic and nonprofit boards. In 2005, she earned Environmental Educator of the Year honors through our annual Governor's Conservation Achievement Awards.
"Nature has always appealed to me," she said. "I enjoy using my passion for teaching, philanthropy and volunteering to advocate for all areas of the planet."
Radke has a doctorate in education from Wingate University and an equity in education certificate from Western Carolina University. Additionally, she has two master's degrees from UNC-Charlotte – one in school administration and the other in the arts and English literature.