NCWF Joins Lawsuit Challenging Elimination of North Carolina Sea Turtle and Fish Protections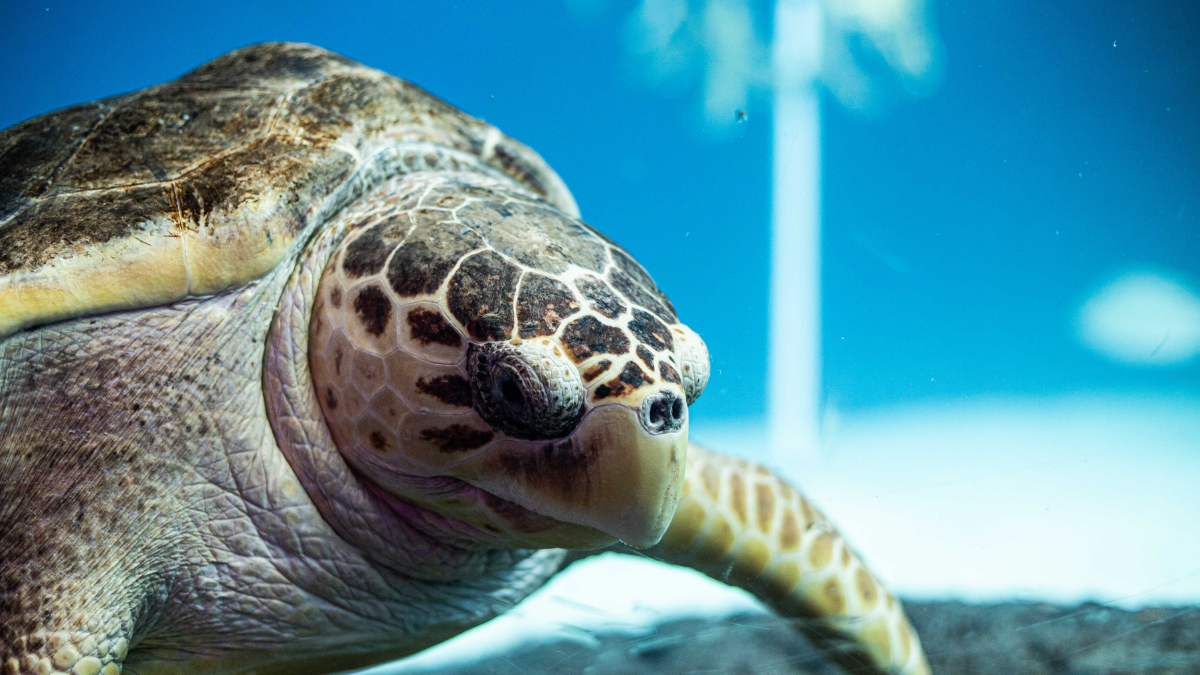 The North Carolina Wildlife Federation, Cape Fear River Watch and Defenders of Wildlife are challenging a decision to abolish turtle and fish protections in North Carolina that have been in place for decades.
The Southern Environmental Law Center (SELC) filed the challenge on behalf of the conservation organizations against the U.S. Army Corps of Engineers' for its "unlawful decision to eliminate highly successful seasonal limitations on hopper dredging projects that have protected sea turtles, fish species and other marine life for decades."
Read the official complaint filed Aug. 4, 2021.
The impact of hopper dredging on North Carolina wildlife and habitat
Because hopper dredging operations kill and maim coastal wildlife and disturb their sensitive habitat, the Corps has historically conducted maintenance dredging at Wilmington and Morehead City Harbors during the winter months. During this time, federally protected sea turtles and sturgeon are far less abundant in North Carolina's waters.
Now, the Corps has decided to reverse course on its decades-old policy by allowing year-round maintenance dredging — including during spring and summer when sea turtles, sturgeon and commercially and recreationally significant fishery resources are most vulnerable. For example, when the Corps dredged Morehead City Harbor in June, multiple turtles died.
"The Corps' unjustified about-face will have dire consequences for coastal wildlife," said Ramona McGee, SELC staff attorney. "These historic seasonal restrictions on dredging have been in place for decades and supported by numerous scientific entities precisely because they work."
The lawsuit filed with the U.S. District Court for the Eastern District of North Carolina alleges the Corps did not adequately explain its reversal in agency practice under the Administrative Procedure Act. Additionally, it failed to conduct a complete and accurate environmental review required by the National Environmental Policy Act.
The Corps' year-round dredging plans go against strong concerns raised by the Atlantic States Marine Fisheries Commission, South Atlantic Fishery Management Council, North Carolina Wildlife Resources Commission and North Carolina Division of Marine Fisheries.
The effect of dredging on sea turtles and fish species
Hopper dredges, the Corps' preferred method for maintaining Wilmington and Morehead Harbors, are massive vessels with large suction pipes that essentially vacuum up the entire bottom of the dredged water body. Sea turtles experience blunt force trauma from the size and force of hopper dredges' suction pipes that make their survival unlikely, while fish are often pulverized beyond recognition.
"Maintenance dredging plays a role in keeping North Carolina's harbors safe and navigable, but the Corps has not provided a justifiable reason for ceasing to adhere to established winter dredging windows," said Tim Gestwicki, CEO of NCWF. "These are the same windows the Corps has self-imposed for the last three decades in recognition of their success in reducing wildlife deaths and environmental harm."
Hopper dredges present a particular risk to sea turtles. During the spring and summer, five different species of federally protected turtles — including hawksbill, leatherback, loggerhead, green and Kemp's ridley — travel to North Carolina's coast for breeding and nesting. During these months, the beaches surrounding Wilmington and Morehead City harbors will likely host hundreds of sea turtles laying nests.
Because sea turtles take decades to reach sexual maturity, the death or injury of a reproductive sea turtle can have devastating impacts on population recovery — part of the reason the Corps implemented seasonal restrictions on hopper dredging in the first place.
Hopper dredging also poses significant risks to fish species that rely on estuary areas and spawning sanctuaries in and around Wilmington and Morehead City Harbors. This includes the lower Cape Fear River within the Wilmington Harbor project area, designated as critical habitat under the Endangered Species Act for Atlantic sturgeon.
"The Corps has historically been willing and able to dredge in the winter to avoid the biologically active spring and summer months," said Kemp Burdette, Riverkeeper for Cape Fear River Watch. "Switching course doesn't make sense and would pose an enormous threat to fish stocks and at-risk sea turtles at a time when their population numbers are already declining."
The Corps also attempted to hopper dredge in Georgia this summer, a move SELC challenged on behalf of One Hundred Miles. In May, a federal court enjoined the activity, finding that the agency likely violated federal law when it failed to conduct an environmental review of its actions.
Watch our webinars to learn more about sea turtle management, conservation and nesting.