For the Love of Wildlife Underdogs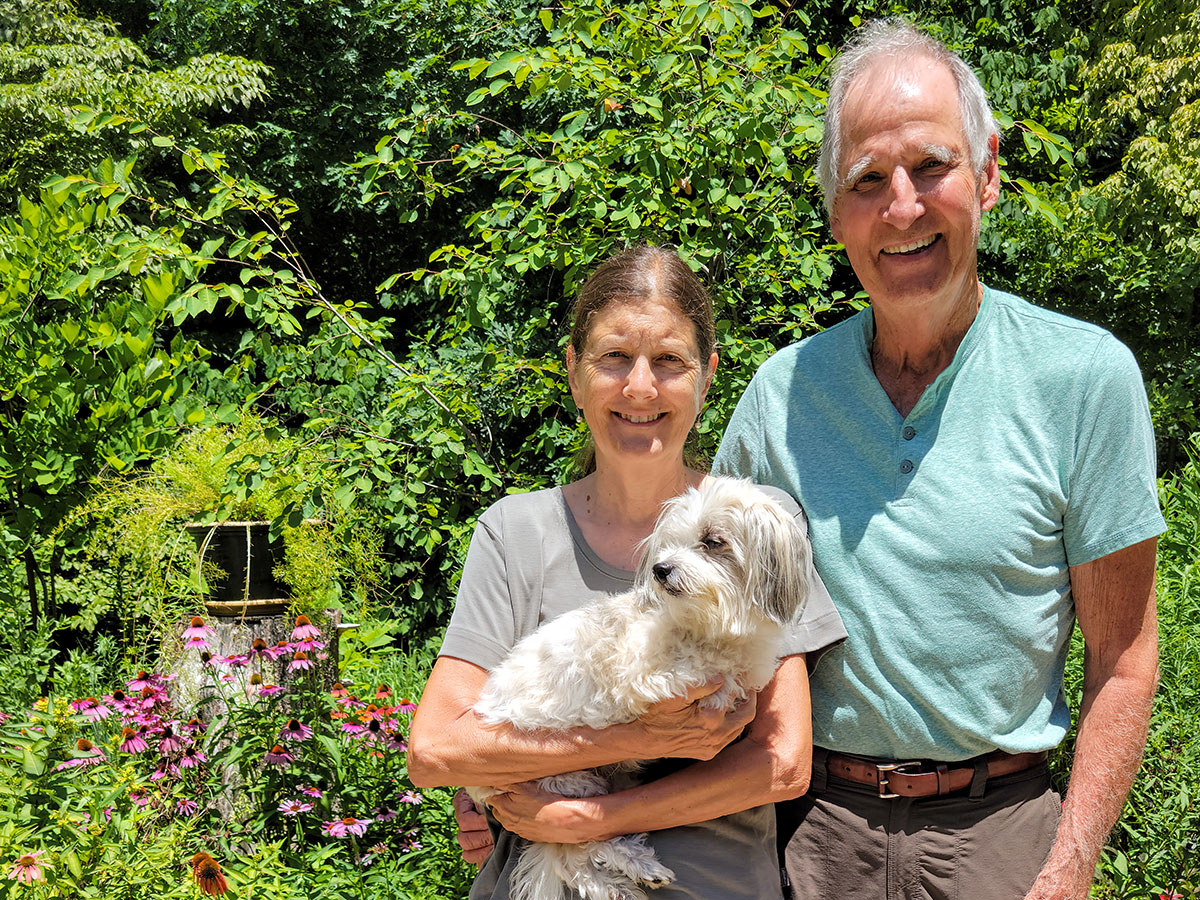 Loti Woods and Dale Weiler, after retiring from working in the corporate world, met at an art gallery in Tryon, NC and 8 days later, were engaged. Their love story is built around their passions for wildlife, the outdoors, and art.
"Loti and I feed off each other because we have the same mindset," said Dale. "We're never comfortable with sitting on our laurels. Which is why we're busier than ever in retirement."
Loti and Dale run Weiler Woods for Wildlife, a website and sculpture studio, to spread awareness about wildlife underdogs. Loti lovingly defines underdogs "as the misunderstood, under-appreciated, and often unjustly feared creatures in nature." While there are wildlife underdogs all around the world, their primary focus is on native North American critters. "Think wolves, bats, vultures, opossums and hellbenders, for a start."
When they're not at home, they're driving across country in their RV delivering Dale's hand-crafted sculpture art to nonprofits working on red wolf conservation.
"Dale was tired of creating artwork to just sell or put into museums or corporations. It didn't give him much joy," Loti said.
"Loti is a talented writer," Dale said, "and together we figured out how to combine her writing ability and my sculpture art to promote endangered wildlife."
Over the next 12 months, Loti and Dale will donate more than 30 red wolf castings and other art to create awareness and help fund red wolf programs.
Red wolves are quintessential underdogs. With less than 20 left in the wild, "they are the most endangered wolf in the world," Loti writes on their website.
"NCWF's red wolf conservation work is a big reason why we support NCWF," said Loti. "Plus, we have met some of the most passionate people who inspire us to work even harder to protect wildlife and habitat."