GoU Update: Adventure and Discovery Continue for Summer Campers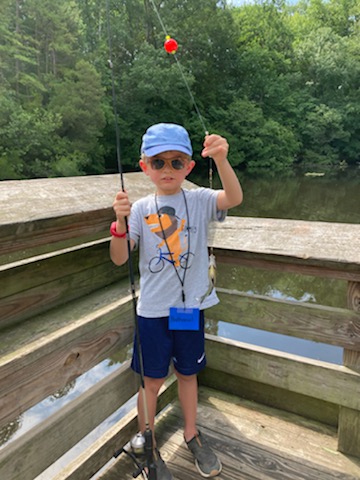 GoU Update from Director Mary Bures
What a summer of fun, exploration, discovery and adventure with Great Outdoors University (GoU). Kids from the Boys & Girls Clubs of Greater Charlotte, Boys & Girls Clubs of Greater Gaston, The Salvation Army Boys & Girls Clubs of Davidson County, Charlotte Freedom School Partners and the Learning Help Centers of Charlotte enjoyed many wonder-filled experiences with GoU.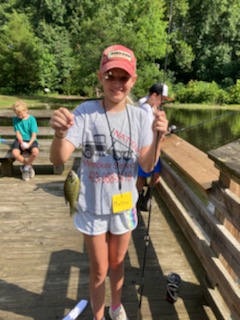 GoU Highlights
Stream exploration at South Mountain State Park. The ranger joined us as we explored the macroinvertebrates we found in the beautiful cool mountain stream. Great refreshing relief on a steamy hot summer day!

Paddling at Latta Nature Preserve, in partnership with Mecklenburg County Parks and Recreation. Campers overcame fears and felt the thrill of conquering a new experience.

Enjoying a hike along the trails and observing great blue herons with the help of binoculars from the shore. We discovered baby birds in a nest, magnolia seed pods, cherry millipedes and more.

Learning about shelters and how to put up a tent as a team at Park Road Park. We hiked and discovered tint toads, beaver damage, ducks and lots of turtles, including a giant snapping turtle.

Biking and hiking at Colonel Francis Beattie Park and testing our skills on the pump track in partnership with Trips for Kids. We trekked into the woods to discover a great little creek where we discovered a crayfish and a great resting spot on large rocks. We listened to the sound of trickling water as we explored our pocket field guides.

Town of Matthews Summer Camp with GoU, where we filled each day with different activities, including making leaf packs, designing and testing cork boats, and experimenting to better understand frogs' skin. Its permeability increases its susceptibility to environmental pollutants. We spent time exploring the creeks, finding many salamanders (a sign of a healthy creek!) and fishing (they were biting!).