North Carolina Wildlife and Nature Enthusiasts Earn Habitat Steward Certification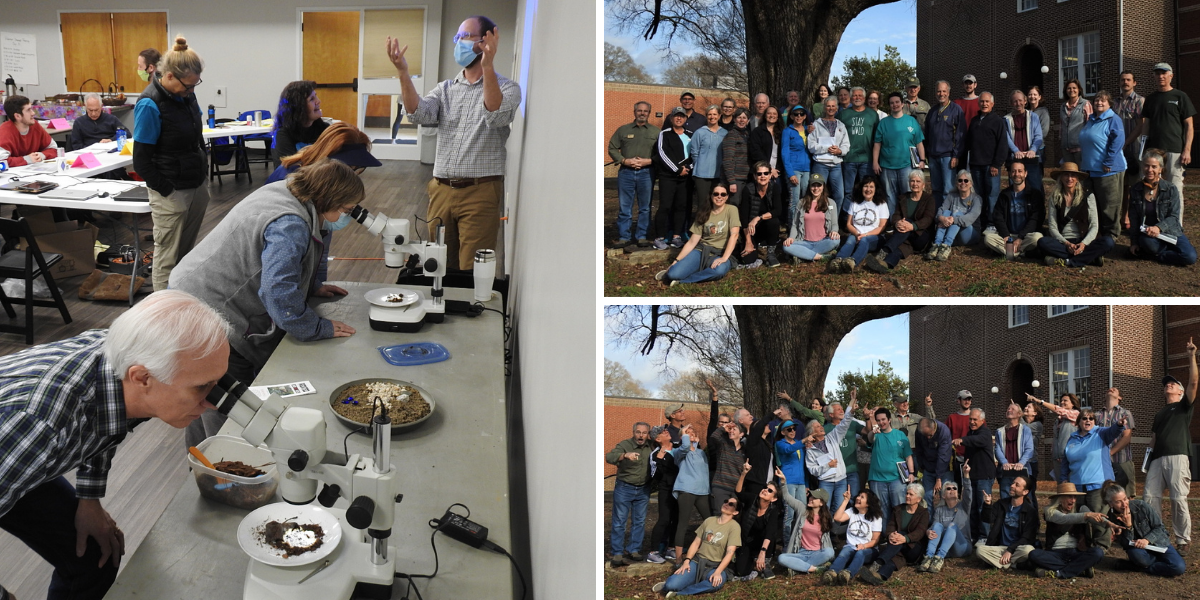 Congratulations to 30 wildlife and nature enthusiasts who completed four days of training and fieldwork with regional conservation experts to become Certified Habitat Stewards. 
North Carolina Wildlife Federation hosted the National Wildlife Federation Habitat Stewards Training March 3-6 in Matthews, collaborating with our Charlotte Wildlife Stewards and HAWK community wildlife chapters. NCWF Board Directors and Officers Dave Cable and Dr. Bob Brown also completed the training designed to build skills and help others enhance and restore habitat for wildlife.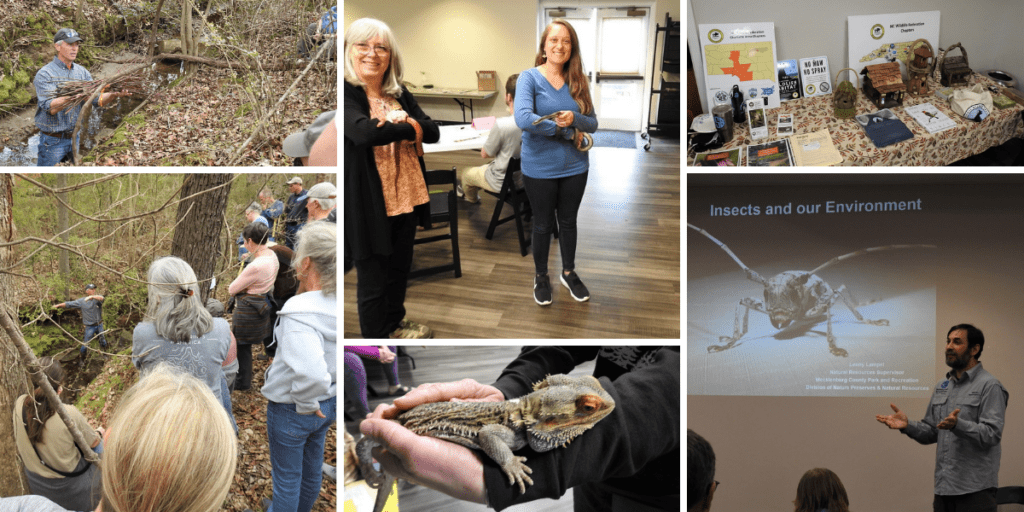 "Over the four days, we covered a lot of topics related to wildlife and habitat. A huge congratulations to everyone who completed the habitat steward training. You all inspire us," said Tara Moore, director of conservation partnerships.
The habitat stewards program included 24-hours of training on soil and water conservation, trees, water quality, mammals, native and invasive plants, insects/arthropods, reptiles/amphibians, composting, wildlife rehabilitation, soil microfauna, birds, local ecology, habitat assessment and stream restoration at Four Mile Creek greenway.
Experts spoke to the future habitat stewards about creating certified wildlife habitats, the value and benefits of native plants, native NC wildlife and the significant elements that define wildlife habitats. Speakers represented NCWF, National Wildlife Federation, City of Charlotte, Wipe Out Waste, Mecklenburg County Parks and Recreation, Wingate University, Pfeiffer University, Mecklenburg Stormwater Services, CleanAIRE NC, Mecklenburg Soil and Water, Duke Energy and UNC Greensboro.
"We so appreciate our partners in conservation – wildlife and habitat experts from across the state who shared their expertise and resources," Moore said. "In addition to learning from professionals in their fields, our newly certified stewards made new friends and connections and spent time outside doing hands-on assessments and restoration. They now have the tools they need to get to work right away in their communities on behalf of wildlife and habitat." 
Make a difference for neighborhood wildlife by certifying your habitat
Every habitat garden is a step toward replenishing resources for wildlife locally and along migratory corridors. Recognize your commitment to wildlife and turn your yard, balcony container garden, schoolyard, work landscape or roadside green space into a Certified Wildlife Habitat®.