Hiking for Habitat Days 6-7, March 28-29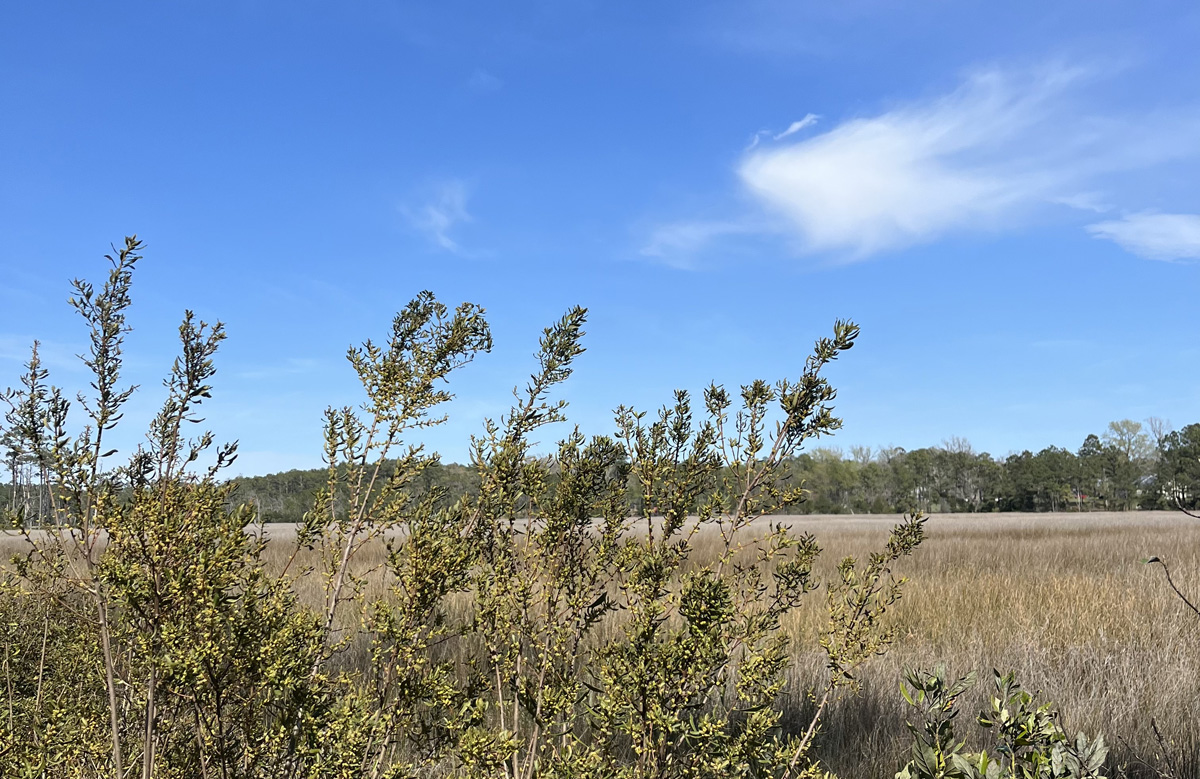 Day 6: March 28 (29 miles)
Cold start this morning on Cedar Island. Five minutes into the hike, I encountered a herd of cows blocking the road. A herd of cows charged me in Boone a few years ago, so now I keep my distance. We stared at each other for a while until, finally, they moved aside. I walked past Spanish moss-filled trees, dilapidated houses, tiny white churches and plenty of boats. Dogs were another constant throughout the day. One dog bared its teeth and got right beside me before turning back home. Another dog followed me for half a mile, barking all the way. I'm sunburned to a crisp and already tired of road walking but still having a good time. I met another MST section hiked by the name of Mike. 29 miles today from Cedar Island ferry terminal to a tent spot behind a church in Otway.
Day 7: March 29 (25 miles)
It was chilly this morning, probably about 35 degrees. 25ish miles today from a church in Otway to a spot along the Neusiok Trail (also a part of the MST). I walked on highways, old country roads, and gravel paths. I passed marinas, farmland, and ranches until, eventually, I was off the road and back on a trail, away from the barking dogs and screaming cars. I took out my headphones and soaked in the quiet sounds of nature.