5 Ways to Celebrate Wildlife and Habitat on Earth Day, April 22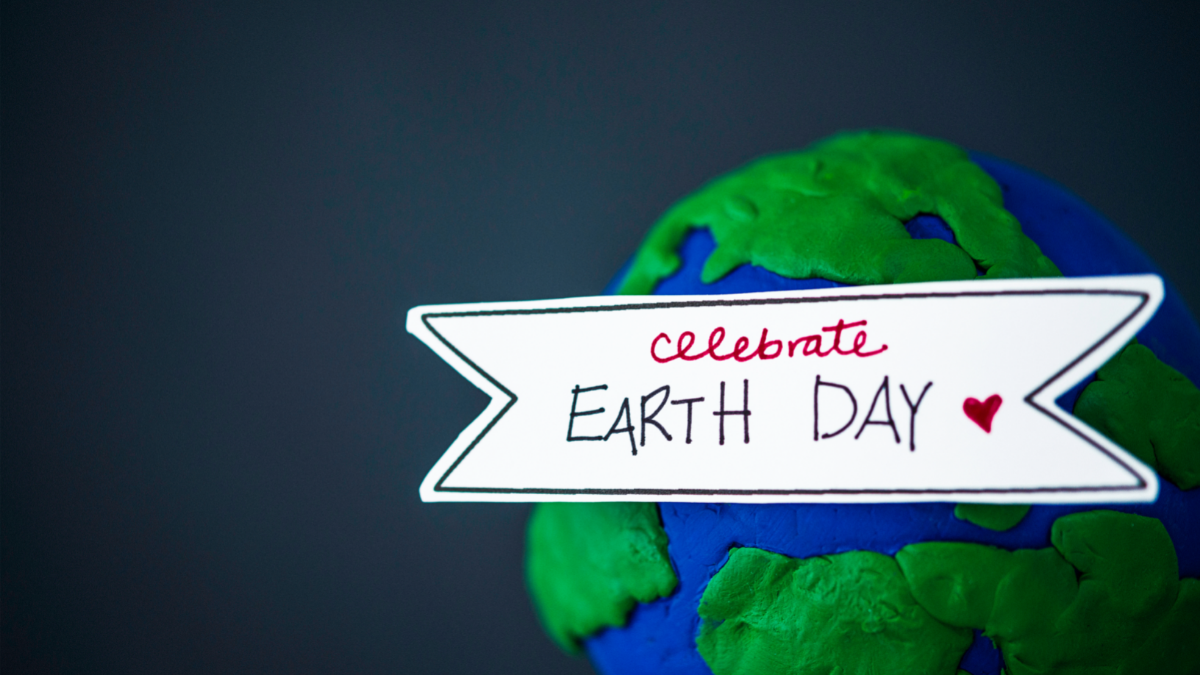 Celebrate Earth Day
"The environment is where we all meet; where all have a mutual interest; it is the one thing all of us share." – Lady Bird Johnson
Rivers used to catch on fire. Bald eagles and grizzly bears were on the brink of extinction. Smog used to coat New York City. The New Jersey skyline was impossible to see. While we have addressed many of these environmental challenges, we still have many ahead of us. Cleaning up rivers, the recovery of bald eagles and grizzly bears, and cleaner skies are primarily due to conservation policy.
Much of the systemic level change for positive improvement for wildlife, habitat, and the environment happened in the 1970s, with bipartisan support under predominantly Republican administrations:
1970 – Environmental Protection Agency created

1972 – Clean Water Act passes

1973 – Endangered Species Act passes

1976 – Federal Land Policy Management Act passes
In this same decade, the first Earth Day was celebrated. By 1990, Earth Day was an event marked by more than 140 countries around the globe. You can celebrate and protect the planet, including wildlife and habitat, simultaneously. Check out these Earth Day ideas and activities for April or any day of the year.
Like those listed above, effective conservation policy is not immune to attacks. Special interests try to weaken environmental rules and regulations. Many of these special interests have the ears of our elected officials. They must hear from you too, and not just when you feel elected officials are doing something wrong but also when they're doing something right. You can also encourage them to support new conservation policy. NCWF will keep you informed of timely policy issues where your voice matters. Sign-up to receive email notifications and action alerts. 
It is estimated that by 2050, there will be more litter in the oceans than fish. Removing it from your community will help stop the flood of plastics and other litter into our waterways and oceans. Join an NCWF Wildlife Chapter in your community or host your own cleanup during the Neighborhood Cleanup Challenge April 4-15. For every 25 pounds of litter removed, NCWF will plant one native tree. 
Join Oak Island resident Luke Bennett as he hikes for habitat along the Mountains-to-Sea Trail (MST). Throughout his eight-week 1,175 mile trek, Luke will celebrate the wonders of North Carolina while raising awareness about protecting, conserving and restoring wildlife and habitat. You can vicariously follow in his footsteps by sharing his weekly posts on social media and joining his "Support Crew" by sponsoring 1 mile, 5 miles, 100 miles or more. His goal is to raise $10 per mile along the MST for NCWF's work protecting, conserving, and restoring wildlife and habitat in North Carolina.
You can take environmental action into your own hands by gardening for wildlife. Dig up all or part of your turfgrass and plant native trees and pollinator plants to provide food, shelter and a place for wildlife to raise their young. Sign up to receive NCWF's weekly Butterfly Highway newsletter and register your yard as a pollinator pitstop along the Butterfly Highway. Instead of raking, leave the leaves by blowing them into your garden beds and creating a natural mulch. This helps suppress weeds, fertilize the soil as it breaks down, and provide food and shelter to many birds, mammals, reptiles, invertebrates and other species.
Participate in a Wildlife Webinar to learn more about North Carolina's rare and common wildlife diversity. Seek to know some of the endangered and threatened species in North Carolina like red wolves, bog turtles, piping plovers, Saint Francis satyr butterfly, Atlantic Sturgeon, and many more. Also, become knowledgeable about the wildlife found in your own yard and what they need to survive.