North Carolina's History, Commitment and Plans for Safe Passages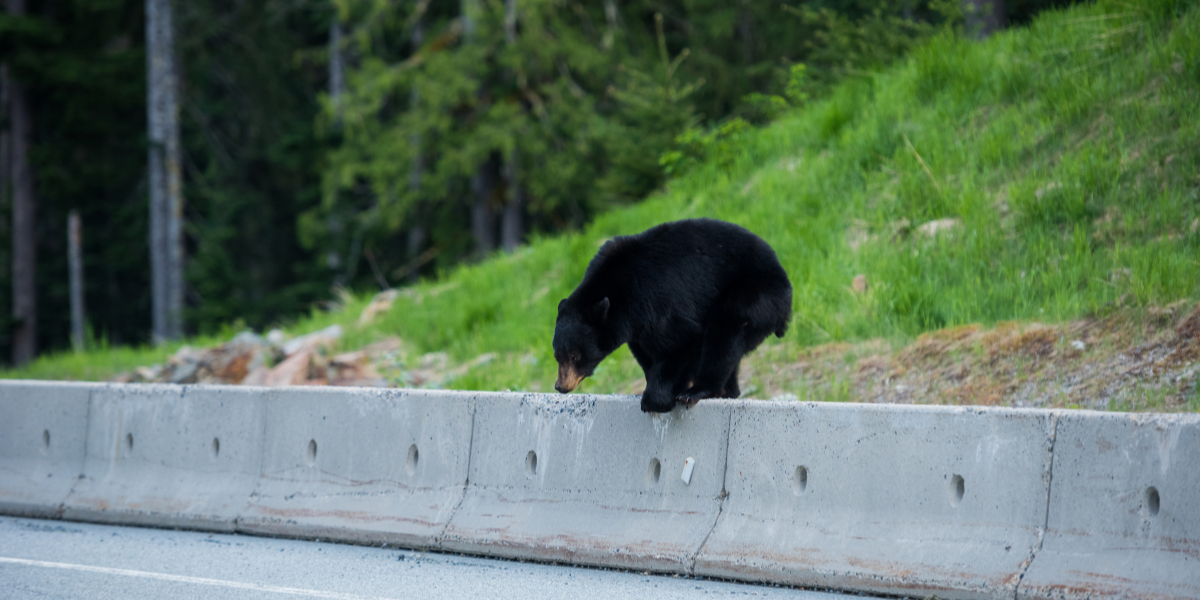 Highlights from North Carolina's Safe Passages Commitment Q&A with Travis W. Wilson, a biologist with the North Carolina Wildlife Resources Commission Habitat Conservation Division. Wilson assesses impacts from transportation projects and their effects on fish and wildlife resources. He works with the North Carolina Department of Transportation, regulatory agencies and other stakeholders, such as NCWF, in the planning, design, construction and maintenance of wildlife passage structures to address habitat fragmentation and highway permeability issues. 
NCDOT's history with wildlife crossings and road ecology
The first project that recognized the need for a wildlife crossing in North Carolina was on a new section of I-26 in Madison County in the early to mid-1990s. But the first truly comprehensive approach was in Washington County in eastern North Carolina on a proposed new section of U.S. 64. It was in the late 1990s, about the same time as the I-26 construction and in the very early planning stages of the U.S. 64 project. 
Biologists with NCWRC evaluated and identified specific locations for wildlife crossing structures, which were designed to be similar to the underpass structures on I-75 in Florida. Construction began in the early 2000s and was completed in 2006. 
Planning, design and construction have resulted in: 
Three wildlife underpasses along I-140 in Brunswick County

One structure designed for reptile and amphibian passage on a new roadway in Brunswick County that bisected two Carolina bays 

Newly constructed underpasses with fencing on U.S. 17 in Jones County 
The next phase of U.S. 64 widening in Tyrell and Dare counties already has an agreed-on wildlife crossing plan. It was developed through years of collaboration and research funding from NCDOT to identify highway permeability needs and wildlife crossing structures including 11 overpasses and dozens of smaller structures. This highway project is currently not funded, but the groundwork has been completed for what would be the most comprehensive wildlife crossing project in North Carolina.
Read: Bipartisan Infrastructure Package Provides Critical Funding to Reduce Wildlife-Vehicle Collisions
Importance of making wildlife crossings and road ecology a priority
As the population grows, so does the need to expand infrastructure. New roads are needed; old roads need to be widened. At the same time, private land is developed, and habitat is lost or degraded. Without incorporating road ecology into a planning framework, wildlife corridors can be severed, leaving remnant fragments of habitat and increasing wildlife mortality. It's important to preserve those habitats and corridors now, not after a road goes through or is widened.
In Western North Carolina, NCDOT will soon begin making a difference for wildlife by replacing the deteriorating Harmon Den bridge with one that includes an underpass to specifically accommodate wildlife.