Recovering the Wild: The Best Chance for Imperiled Wildlife Species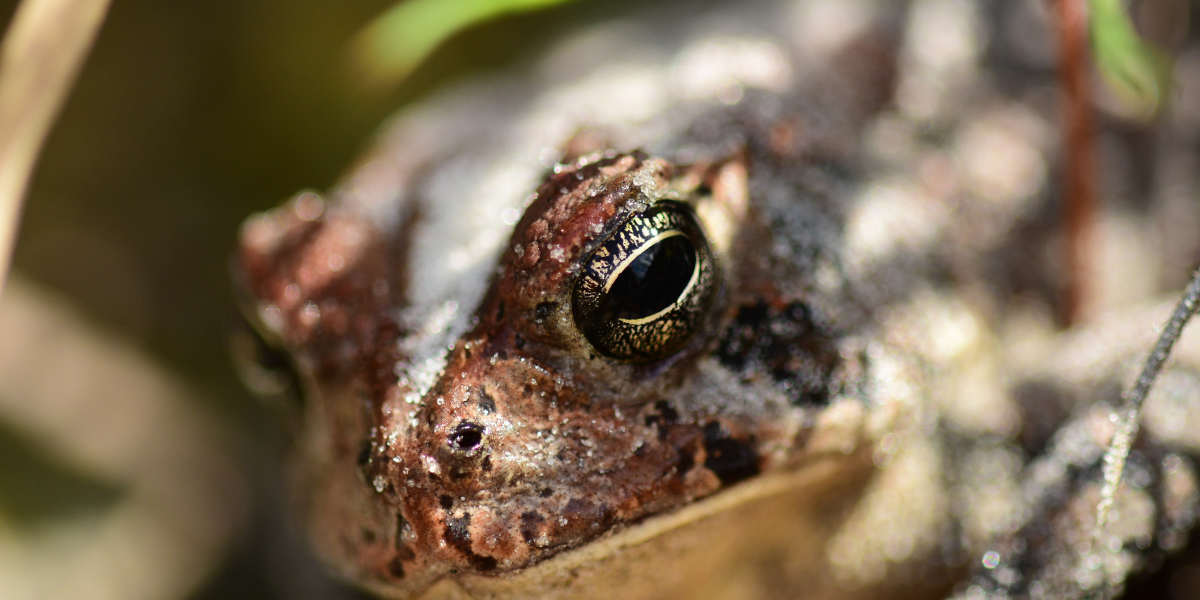 from Wild Lives Wild Places, Summer 2021 Journal  
Many of North Carolina's most beloved wildlife species are well known and pretty easy to spot. Many wildlife species, however, are rarely seen, and are declining and of great conservation concern. There are 37 North Carolina wildlife species listed for protection under the Endangered Species Act. There are more than 200 species listed for protection in North Carolina as endangered, threatened or species of special concern. The state's Wildlife Action Plan seeks to give these species the helping hand they need to thrive in the future. Rarely seen. Underappreciated. Often strikingly gorgeous. And too often, increasingly rare. But these are species every bit as worthy of conservation action — and human awe —as sea turtles and elk. 
NCWF and the NC Wildlife Resources Commission (WRC) entered into a Memorandum of Understanding (MOU) many years ago as a partnership to convene stakeholders for crafting the first Wildlife Action Plan. North Carolina's plan was the first one submitted in the U.S. and the state was an early adopter in the work towards implementing the plan. 
The MOU was recently updated to hone in on the Recovering America's Wildlife Act and states: "The results of this partnership are intended to build a community of conservationists, including professional staff employed by both agencies, to implement impactful projects to protect, conserve, and restore wildlife, specifically those species of greatest conservation need and their habitats as identified within the Action Plan." 
If passed, the bill would send around $25 million annually to North Carolina, which would use the money to help the nearly 500 at-risk species by restoring habitat, removing invasive species, addressing wildlife diseases, reducing water pollution and mitigating climate change. 
The bill will also assist wildlife conservation efforts led by tribes, such as the Eastern Band of the Cherokee's collaborative work for the sicklefin redhorse, a rare fish species endemic to the Hiwassee and Little Tennessee River basins. 
The Recovering America's Wildlife Act also provides additional funding for federally-listed endangered species, like the Roanoke logperch and Carolina northern flying squirrel. But the main thrust of the bill is intended to prevent wildlife from needing the Endangered Species Act's federal protections in the first place.
Growing wildlife species crisis
America has a proud history of bringing fish and wildlife back from the brink of extinction through professional wildlife management. A century ago, prized game species such as elk, wood ducks, pronghorn antelope and striped bass were at risk of extinction. Today, they are thriving due largely to user fees from licenses and excise taxes on ammo, gear and tackle provided by hunters and anglers.
Today, we face a new conservation crisis as emerging diseases, invasive species, habitat loss and extreme weather threaten many wildlife populations at a scale inconceivable just a few decades ago. Nongame species, among them pollinators, frogs, turtles, songbirds, shorebirds, freshwater mussels, oysters, and others, often receive neither the attention nor funding sufficient to recover their populations. 
This growing wildlife crisis poses a threat to the vibrant outdoor economy of America and North Carolina. Hunters, anglers, birders, hikers, campers and backyard wildlife watchers have created a fast-growing outdoor economic base that depends on healthy wildlife populations. Today, the outdoor economy contributes $887 billion to the national economy and $28 billion to our state economy annually, creating 7.6 million direct jobs with 260,000 in North Carolina, and generating $124.5 billion in federal, state and local tax revenue. 
Further, by preventing the decline of species so that they do not require the stricter protections of the Endangered Species Act (ESA), businesses will be able to operate with more regulatory certainty and reduced risk.
As the decline of numerous species and their habitats across the country worsens, preemptive action can reverse this trend and keep species from the critical, yet often costly, "emergency room" measures required by the ESA.
Proactive conservation is good for wildlife, good for taxpayers and good for business. This will be especially important to rapidly developing states like North Carolina. 
With the annual allocation of funds from RAWA, and by leveraging the bill-mandated 25-percent match, the NC Wildlife Resources Commission, along with partners, volunteers and others, could accomplish significant goals, in addition to keeping common species common and restoring species that are on the ropes. The funds would pay for efforts to connect people with nature, expand conservation education, and focus on illegal collection and sale of listed wildlife and plant species.