Wind for Wildlife: Harnessing NC's Offshore Wind Power While Protecting Vulnerable Ecosystems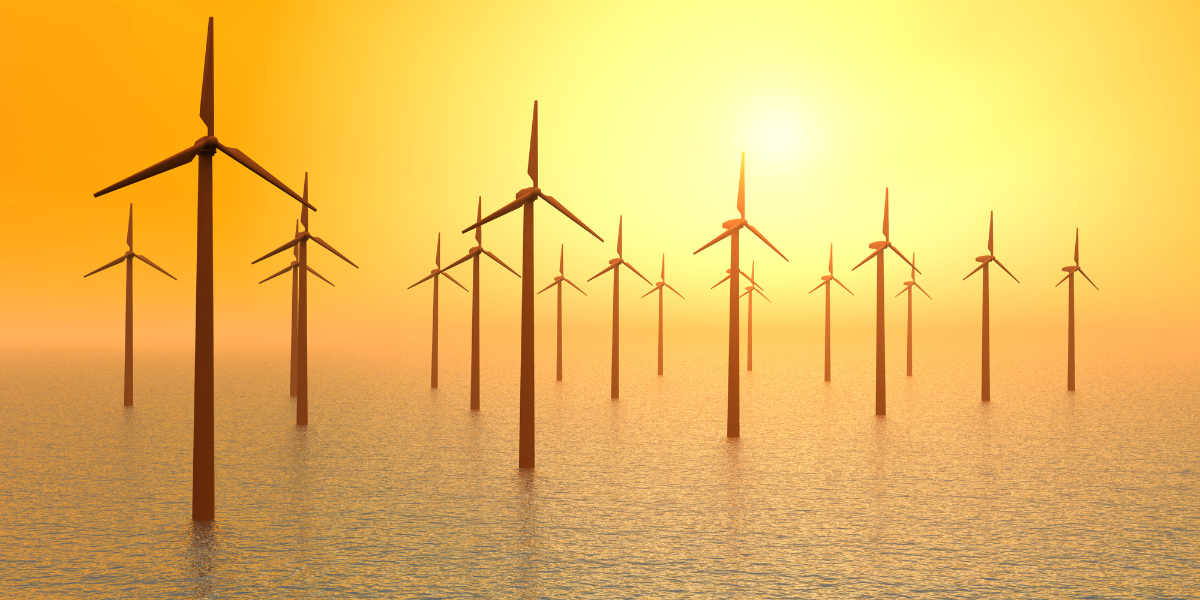 With North Carolina in position to be a leading state in offshore wind production on the East Coast, North Carolina Wildlife Federation is helping ensure that the development of this unparalleled clean energy resource includes protections for the state's valuable marine resources.
In June 2021, Gov. Roy Cooper signed an executive order establishing offshore wind development goals of 2.8 GW by 2030 and 8.0 GW by 2040 to help transition North Carolina to a clean energy economy. The Energy Solutions for North Carolina Act (HB951), signed in October 2021, commits North Carolina to reduce greenhouse gas emissions from the electric sector to 70 percent below 2005 levels by 2030.
Through that bipartisan legislation, North Carolina is accelerating its transition from fossil fuels to clean energy to address climate change and participate in the clean energy economy. Energy efficiency, solar, battery storage, and onshore and offshore wind energy are all expected to feature prominently in the state's renewable energy portfolio.
N.C. Offshore Wind Leases
North Carolina is positioned to play a key role in meeting the country's ambitious offshore wind energy goals. The Bureau of Ocean Energy Management's recent lease sale of 110,091 acres in the Carolina Long Bay area, coupled with the 2017 lease sale of 122,405 acres offshore Kitty Hawk, marks a significant milestone towards achieving the Biden-Harris administration's goal of deploying 30 gigawatts of offshore wind energy capacity by 2030.
Once these lease areas are fully operational, NC has the potential to be one of the largest producers of offshore wind power on the East Coast. Harnessing offshore wind power can significantly guide North Carolina's transition from fossil fuels while addressing climate change, creating jobs and generating an economic boost for the state. As such, NCWF is working to ensure stringent wildlife-friendly measures are in place as leasing, permitting and development advances.
Wildlife-Friendly Wind Power
"Advancing offshore wind development will help fuel North Carolina's economy," said Manley Fuller, NCWF's vice president of conservation policy. "But, we must minimize its potential impact on our vulnerable marine ecosystems and ensure wildlife and habitat are protected throughout the process."
Over the coming weeks and months, NCWF will work to advance responsible, wildlife-friendly offshore wind development. The policy team will collaborate with stakeholders on recommendations to avoid, minimize and mitigate impacts on wildlife, including marine mammals, sea turtles, birds, bats and fish. 
"As stewards of North Carolina's natural resources, NCWF incorporates the best available fish and wildlife data and methodologies into our policy efforts," Fuller said. 
Policy team members will also help identify and proactively address risks and ensure continuous monitoring is incorporated into future energy facilities, development and transmission operations.
"We want North Carolina to benefit from this clean energy resource but do so responsibly," Fuller said. "As this exciting opportunity develops, we'll make every effort to ensure the offshore wind industry is demonstrably wildlife friendly now and into the future."