Wildlife Heritage: Meet NCWF's 2023 Academic Scholarship Recipients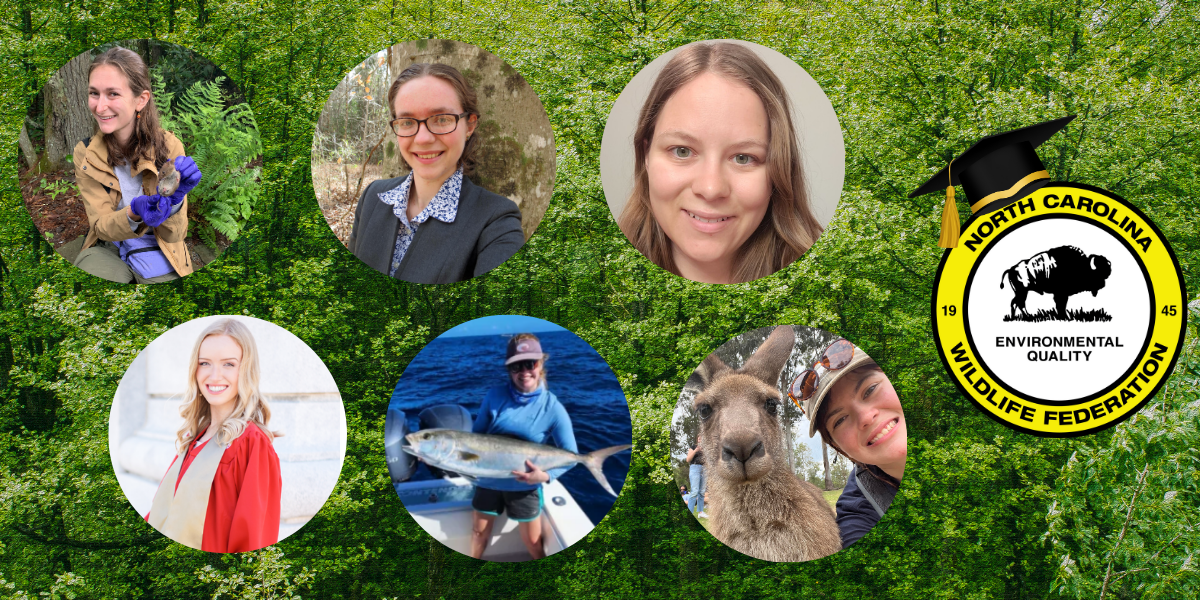 Wetlands, wildlife crime and trafficking, avian ecology, PCB's and microplastics, marine fisheries, and endangered species. 
Seven undergraduate, graduate and Ph.D. students attending NC State University, Duke University, Eastern Carolina University and UNC Wilmington received 2022 scholarships to support their goal of studying and working in conservation.
Bethany Wager of Beaufort received the $2,500 Conservation Leadership Scholarship. Megan Linke (Winterville), Alexandria "Alex" DeLuca (Kill Devil Hills), Skadi Kylander (Gates), Kamber Lovill (Mount Airy), Katie Barton (Charlotte), and Rachel Weaver (Fleetwood) each received $1,000 scholarships. 
"As North Carolina's oldest and largest wildlife conservation organization, we appreciate the opportunity to identify and recognize future professionals working to protect our state's wildlife and wild places," said Tim Gestwicki, N.C. Wildlife Federation CEO. 
"The first question in our scholarship application is, 'Describe the type of career you seek in natural resources and explain why.' The thoughtful and inspiring responses below demonstrate why these students deserve recognition and how the grantees are already helping ensure a heritage of natural resource and wildlife conservation in our state."
Bethany Wager (Beaufort):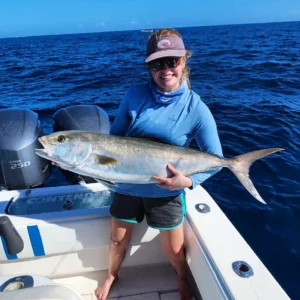 At age six, Bethany Wager began hunting and fishing with her father, fostering a deep love for nature. This passion led her to WVU's Wildlife and Fisheries Resources program.

After a transformative deep-sea fishing trip off the Outer Banks, Bethany committed herself to a career conserving marine life. She pursued marine internships, studied scientific literature, obtained diving certification, and engaged in conferences. As a sophomore, she became a NOAA Ernest F. Hollings Scholar, solidifying her path in marine science.

Her goal is to become a NOAA research scientist and specialize in coastal fisheries in order to share knowledge and contribute to marine conservation for future generations
Katie Barton (Charlotte):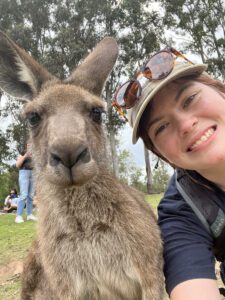 Katie Barton's lifelong passion for wildlife was ignited by hours spent watching Animal Planet and reading nature books as a child. Growing up in suburban Charlotte, she nurtured this interest through urban nature programs and eventually found her calling in wildlife biology during college.
As Vice President of her university's Wildlife Society chapter, Katie has pursued field experiences, particularly in applied research related to urban ecology and human-wildlife conflict. Her current focus is an Honors thesis examining the impact of COVID-19 on wildlife activity in an urban college campus.
Katie aims to earn a Master's in wildlife biology, work for a government agency or non-profit, and possibly pursue a PhD to continue her contributions to the field.
Alexandra DeLuca (Kill Devils Hills)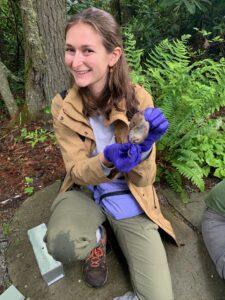 Alexandra DeLuca's conservation journey began with a transformative encounter: spotting a wild red wolf, 2280F. This moment crystallized her dedication to conservation.
Her aim is to work in the field, researching and safeguarding endangered species through innovative strategies. She's drawn to the unique challenges posed by threatened species, which require creative solutions.
Inspired by her advisor, Dr. Brian Arbogast, Alexandra aspires to mentor the next generation of conservationists. Long-term, she intends to share her experiences and insights with early career researchers to advance the field.
Beyond her love for wildlife, Alexandra is driven to engage in global conservation efforts, raise awareness about endangered species, and secure a future for wildlife.
Skadi Kylander (Gates):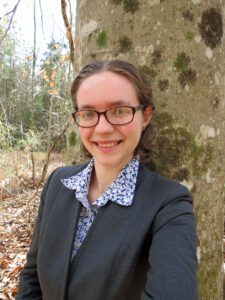 Skadi Kylander's passion is to work with wetland birds and plants, blending research with education. Her childhood explorations in Minnesota's forests with bird and wildflower guides fueled this passion. Since moving to North Carolina, she has deepened her knowledge of local flora and fauna.
Skadi aims to continue learning about wetland ecosystems through her research while sharing her findings with others to foster conservation efforts. She envisions a career as a professor, government worker, or NGO contributor, combining passerine and wetland plant research with public education.
Her overall goal is to use her work to protect and promote the rich natural resources that surround us.
Megan Linke (Winterville)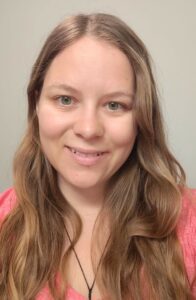 Megan focuses on how human activities impact avian populations, and birds' vital position in the broader ecosystem.

She plans to pursue a Ph.D. and postdoctoral positions within her area of study, with the goal of becoming an Associate Professor and active avian ecologist. 
Megan is dedicated to conserving specialized avian species, which can serve as crucial indicators of habitat degradation. She aims to restore and conserve these habitats, benefiting both the targeted species and the overall ecosystem.
Beyond her research, Megan emphasizes the importance of preserving natural areas. She envisions her work influencing conservation decisions and inspiring the next generation of researchers. Her mission is to preserve species and habitats for future generations to enjoy and appreciate.
Kamber Lovill (Mount Airy):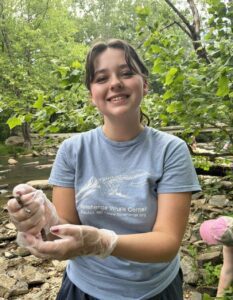 Kamber Lovill is deeply passionate about marine science, particularly the impact of human-generated chemicals on wildlife physiology and ecology. Her research centers on bioaccumulation and the effects of pollutants like PCBs, mercury, POPs, and microplastics in marine food webs, especially among apex predators and migratory species. 
Her studies include climate change's impact on marine ecosystems and devising solutions to enhance their resilience.
Kamber's strong connection to her home state of North Carolina fuels her determination to protect critical resources like primary nursery areas and saltmarshes, which face imminent threats. As an outdoor enthusiast, her research aims to enhance the management of these endangered natural resources, ensuring their benefits for future generations.
Rachel Weaver (Fleetwood)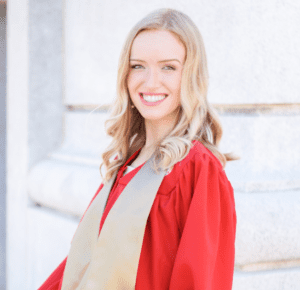 Rachel Weaver's passion lies in data-driven environmental management strategies and understanding the intricate human factors impacting wildlife.
She aspires to shape her career within the U.S. Department of the Interior, drawing from her valuable fellowship experience with the U.S. Fish and Wildlife Service Combating Wildlife Trafficking branch in 2022. This opportunity refined her career goals, focusing on combating illegal wildlife trafficking, researching wildlife crime, and enhancing natural wildlife habitats.
Rachel's long-term objectives include improving the ecological stability of ecosystems housing threatened and endangered species. She is dedicated to researching and addressing the complex illegal trade in flora and fauna, advocating for policies to combat wildlife crimes, particularly in the Southeastern United States. Rachel's ultimate goal is to bridge advocacy, policy, and empirical evidence to protect wildlife and ecosystems.
Written by: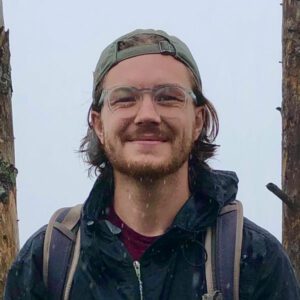 – Written by Bates Whitaker, NCWF Communications & Marketing Manager