Annual Cleanup at Fontana Dam
November 3, 2023 - November 5, 2023
SAVE THE DATE!
Since 2019, staff and volunteers from the North Carolina Wildlife Federation, Fontana Village Resort and Marina, Mainspring Conservation Trust, Tennessee Valley Authority, National Park Service and Smoky Mountain Hiking Club have removed more than 110,000 pounds of litter from Fontana Lake through the Fontana Dam cleanup effort, including tires and large pieces of Styrofoam that had to be transported for disposal by barge. We are thrilled to partner with the other sponsors again this year to keep Fontana Lake habitat beautiful and safe for both wildlife and people! 
More details will be posted here as they are confirmed – please check back!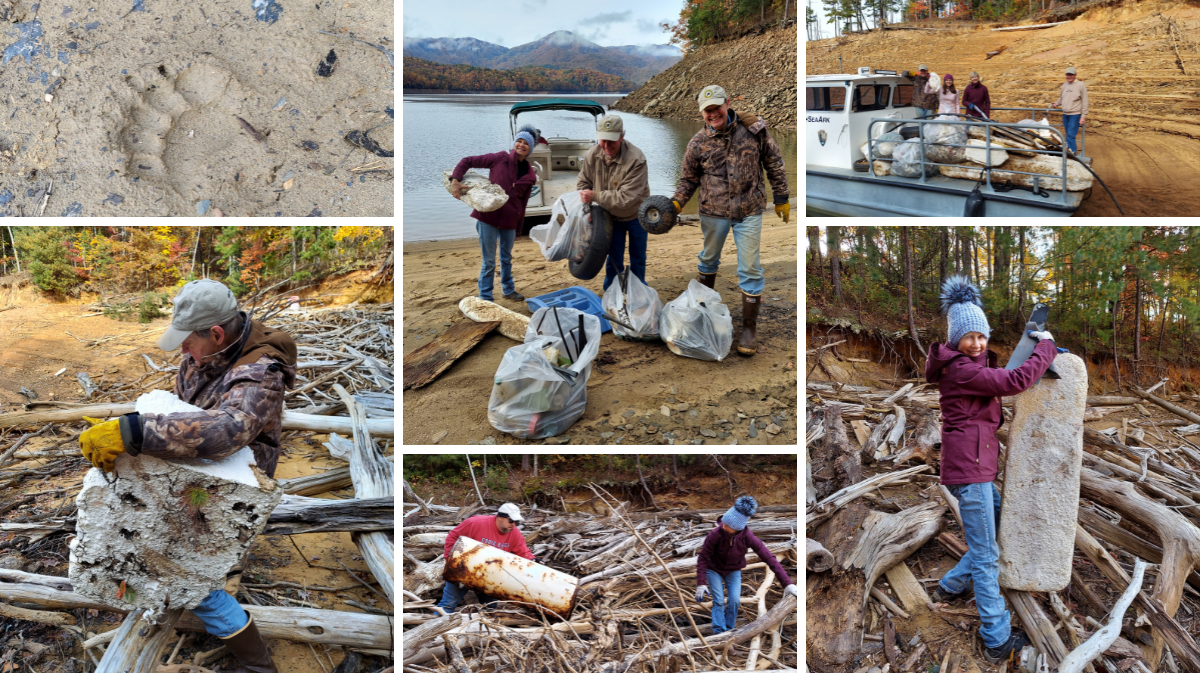 Fontana Dam, NC
Fontana Dam, NC 28733 United States


Organizer: NCWF and Partners

If you synced the NCWF Events Calendar with your calendar and the events are not appearing, please click the "Subscribe" button above to refresh the connection. We are happy to help with any technical issues by email at [email protected].